What is Josh Hartnett's Current Net Worth and How Does He Make Money?
The career trajectories of some actors sometimes go in different directions from what media analysts initially predict. More than a few actors didn't quite become the superstar thespians expected of them, usually due to one quirky circumstance or another. Such is the case with Josh Hartnett who was poised to become like a new Leonardo DiCaprio in the early 2000s.
Things didn't quite pan out to that stardom level, though it was all by his own design. He's lived a clean life, raised a family, and keeps noting he regrets nothing in the direction he went for his acting career.
Take a minute to find out what he's doing now, and what his net worth is compared to his peers. Fans will discover he was arguably smart enough not to sell out.
Hartnett's career didn't really falter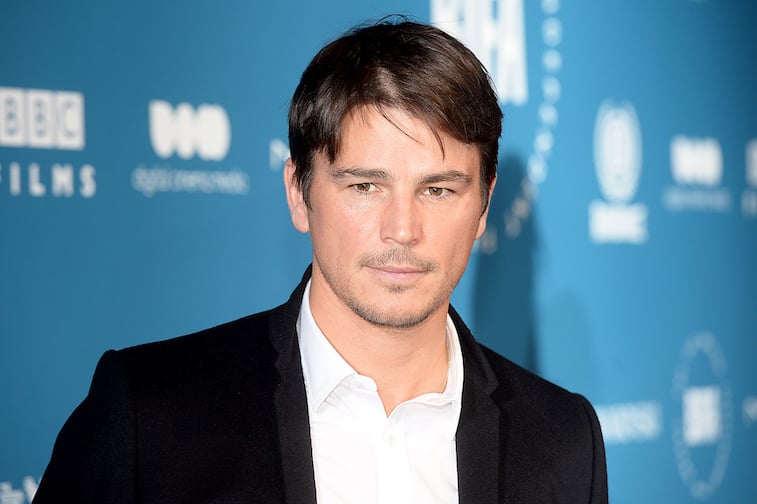 If it's easy to assume Josh Hartnett lost out on being a new DiCaprio clone, you won't find him crying about it. In a recent interview with Variety, he notes he had plenty of offers to start acting in big movies for heftier paychecks.
His initial debut in movies 20 years ago had him poised for superstardom thanks to starring in The Virgin Suicides, Pearl Harbor, then Black Hawk Down.
These movies alone flung him onto the A-list, though soon had him facing the prospect of possibly playing cinematic superheroes like Batman. He ultimately turned all that down to start working on independent films throughout the rest of the 2000s and into the 2010s.
Yes, according to Harnett in his Variety interview, he didn't want to just sell out. He cared about doing movies with important messages and with good scripts. In other words, he took the opposite path of what so many have taken being sucked into the MCU and DC black holes in Hollywood.
He still did well enough financially and has never stopped working. On his resume are movies made every year other than a brief break early in the 2010s to help raise his kids with actress Tamsin Egerton.
His net worth is proof you can stay rich without compromising your movie values
According to most sources, Hartnett is currently worth $25 million, which might seem low compared to other A-list stars. Nevertheless, it's more than comfortable for any actor who decided to take a path into indie films for a lengthy period of time.
Not that Hartnett didn't jump onto cable train as the new movie theater. When he starred in the Showtime horror series Penny Dreadful, Hartnett kind of found himself back in the mainstream for a while.
He's said the show more or less ran its course after only two seasons. Since then, he's gone back to making indie films, but also has quite a few high-profile films ready for release throughout this year.
At only age 41 currently, Hartnett seems poised to reinvent his career and become a respected character actor through middle-age.
Will Hartnett's earnings increase for his future projects?
Based on 2018 earnings reports from The Richest above, Hartnett has made recent money in selling some of his previous properties. It's clear downsizing is more important, including taking time out to live part of the year in London since his wife is British.
Right now, he's promoting Inherit the Viper, a film taking on the worldwide opioid crisis. Perhaps this film will be one placing Hartnett into the award-worthy category again, even though he has several other big projects in the works. One of those is Paradise Lost, a new streaming series still in post-production.
More mature roles like this could make Hartnett end up in a place where everyone thought he'd be in his 20s. Should he become an award winner in his 40s, it might finally unravel the myth an actor can't possibly win an award if they haven't already in their 20s or 30s.