Kane Brown Didn't Learn He Was Biracial Until He Was 7-Years Old
Fans of country music may have heard of the singer Kane Brown, who rose to fame several years ago. His talented voice helped make his songs popular.
Fans of country music may have heard of the country singer Kane Brown. Brown rose to fame several years ago. His talented voice helped make his songs popular. Those who have watched the 2019 CMT Music Awards may have spotted his performance. 
Brown also performed at the 2019 Academy of Country Music Awards. His successful career is well-earned. Some fans may not know that he had a difficult life growing up. He discovered he was biracial when the other kids made fun of his ethnicity. 
Who is Kane Brown?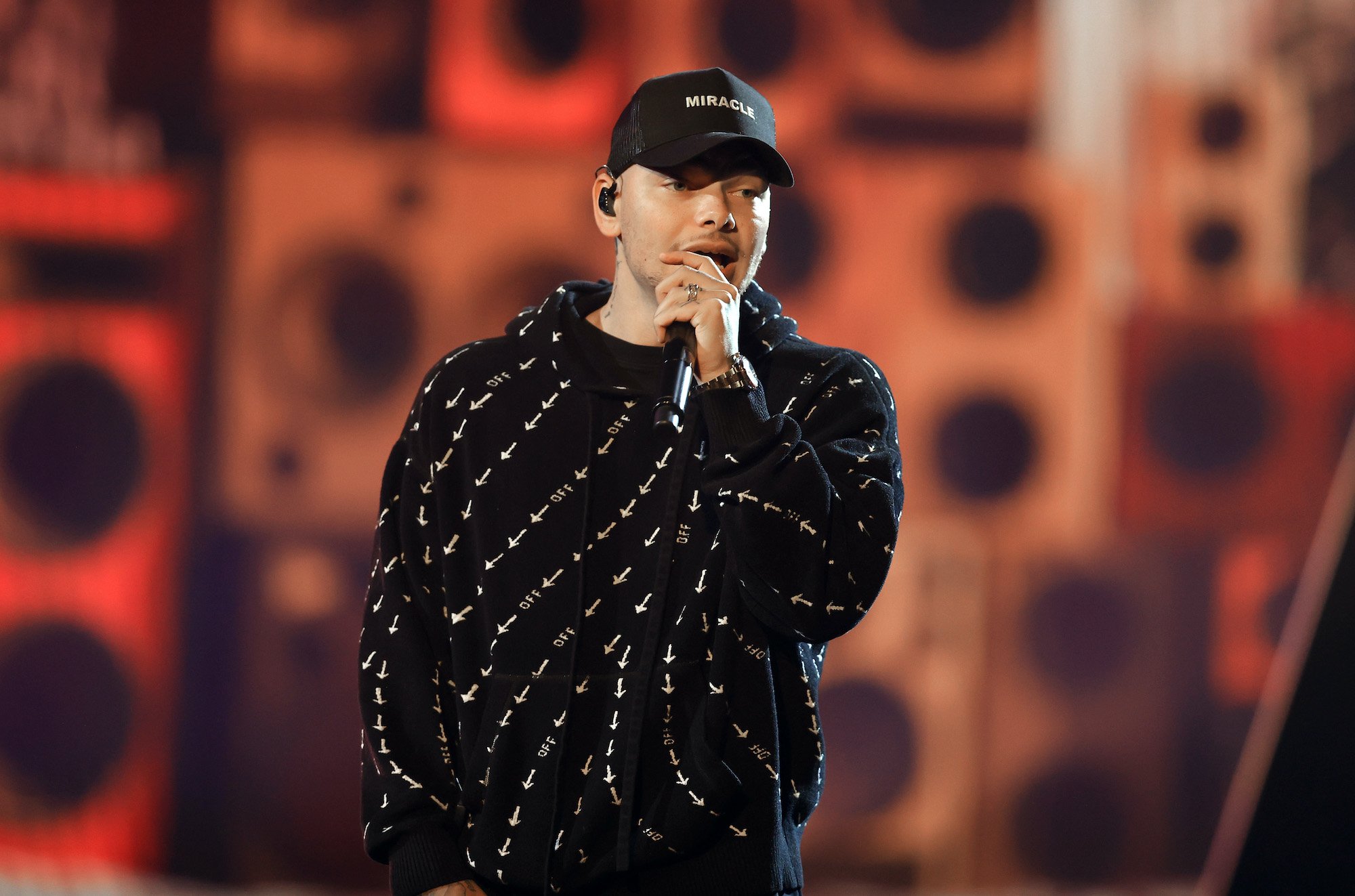 Brown is a well-known country singer who grew up in Georgia and Tennessee. When he was younger, he wanted to pursue R&B. Later, he decided to focus on country music after he won a contest in the 11th grade. 
He went on to audition for talent shows but found success on the internet. Now, he has a large following and travels to cities on tours. When Brown is not performing, he is spending time with his wife, Katelyn Jae. 
He met his wife in 2016, but Jae did not know who he was at the time. The two became friends and later started dating. In 2018, they tied the knot on a rustic farm in Tennessee.  
Brown has only one child. A year after the couple had gotten married, they welcomed their daughter, Kingsley Rose Brown. 
Kane Brown's career so far
The singer's career started after he had quit X-Factor when the producer tried to put him in a boy band. Brown began to post videos online, which featured his covers of popular songs. Eventually, he gained a large internet following. 
The singer created his own original song, "Used to Love You Sober." The song was a hit, with the video receiving millions of views days after he posted the video. He released his first EP in 2015, which was titled Closer. 
Closer was such a hit that it was No. 22 on the Top Country Albums chart. Brown's next few singles were hits as well. As his success grew, he signed up with RCA Nashville and created his first full-length album, Kane Brown.  
Brown has worked alongside other artists during his career. The country singer teamed up with American Idol runner-up Lauren Alaina. The song they did together was "What Ifs," which became a number-one hit. 
Kane Brown's childhood
Growing up in the South, life for Brown was not easy. His mother was a single parent, and the two of them moved to different places frequently. There was even a time his family faced homelessness. Eventually, they settled down in Tennessee. 
Country Rebel reports that he suffered abuse from the hands of his stepfather. When he was at school, his classmates would call him names. Some of what they called him were racial slurs.  
While Brown saw some of his friends become victims to drugs and violence, he never strayed down a dark path. He remembered how his mother raised him. Luckily, he used his singing skills to help escape such a rough childhood. 
What is Kane Brown's ethnicity?
Brown learned that he was biracial when he was 7 years old. According to Billboard, he figured out the hard way. The other kids in his class would call him slurs like the N-word. They started making fun of his skin color, which left him confused at the time. 
"I thought I was full white, which honestly, I can't even really say because I didn't see colors," Brown said in an interview. 
Brown's mother is white, and his father is part Cherokee and part Black. It would seem that Brown's ethnicity is a combination of those three races. He soon understood what being biracial meant and how much his classmates' words affected him.  
Thankfully, he grew a thick skin and was able to brush off those comments. Perhaps, other kids will become stronger after hearing his experiences.