What Is Katy Perry Like as a Stepmom To Orlando Bloom and Miranda Kerr's Son, Flynn?
Katy Perry is gearing up for parenthood. The singer and her fiancé Orlando Bloom are currently in "full-on nesting mode" as their baby girl's arrival draws near.
Although she will be a first-time mom, Perry has already learned the ins and outs of motherhood thanks to her family members and Bloom's 9-year-old son Flynn, whom he shared with ex-wife Miranda Kerr.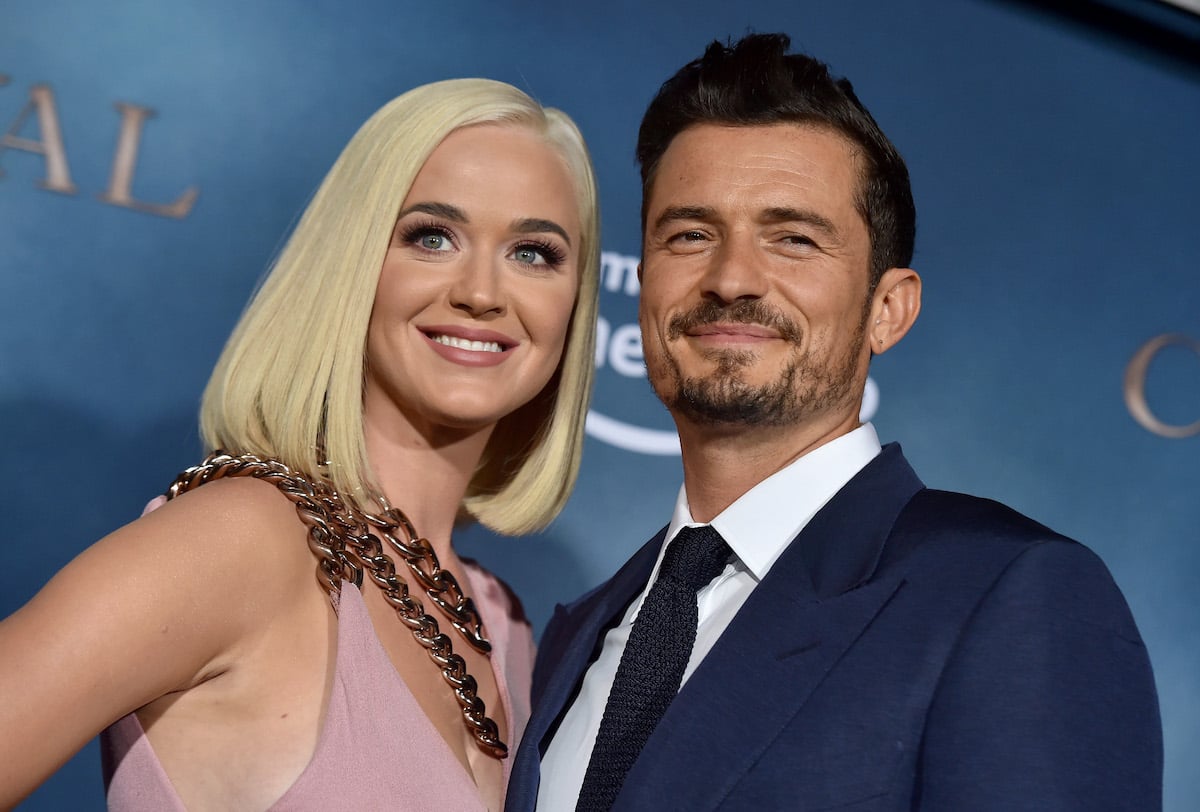 Katy Perry and Orlando Bloom are expecting their first child together
In March 2020, Perry announced in her "Never Worn White" music video that she and Bloom were expecting their first child together.
In the video, the pop singer is seen cradling her baby bump while wearing a white dress. She also hilariously confirmed the pregnancy on Instagram Live when she pointed the camera at her belly, screamed, and said, "Well, I think that's it."
The following month, Perry took to Instagram to reveal her baby's gender by posting a photo of her grinning fiancé covered in pink cake frosting. "It's a girl," she captioned the sweet photo.
Since then, Perry and Bloom have been making preparations to welcome their little girl, who is set to make her arrival this summer.
On Aug. 16, the "Smile" singer gave fans an inside look at her daughter's pink-themed nursery during her weekly Smile Sunday Livestream show.
"Hey everyone, I'm going to show you my baby room," Perry said with a grin as she stood in the entryway of the room.
During the live stream, Perry showed off different sets of baby clothes hanging on the wall of the room, the baby's crib, and even an adorable (and hilarious) onesie that was covered in images of Bloom's face.
Orlando Bloom is already a father of one
Although she has yet to give birth, Perry has already started adjusting to what life as a new mom will be like.
During a May 2020 appearance on The Graham Norton Show, Perry revealed that she has been "learning to be a mom fast" while social distancing at home amid the coronavirus pandemic with very young family members.
In addition to quarantining with "a three-year-old and a six-year-old and my brother has an eight-month-old baby," the singer was also hunkering down with Bloom and his a nine-year-old son, Flynn.
"Kids gravitate towards me through my music, so I am used to them, but I am not used to being woken up really early in the morning by them staring at me from the side of my bed," she shared.
What is Katy Perry's relationship like with Orlando Bloom's son?
During a September 2019 interview on The Ellen DeGeneres Show, Perry opened up about being a stepmom to Bloom's young son, Flynn.
Though she hasn't officially become a stepparent to the 9-year-old yet, the singer revealed she's "definitely matured" ever since she started playing a more significant role in Flynn's life.
"I used to not wake up until like 11 a.m., and now I'm in bed like a normal person at 10 p.m." Perry said. "I guess this has definitely matured me. I guess this is adulting."
Though Perry didn't detail her relationship with the nine-year-old, Miranda Kerr previously revealed that the chart-topping and Flynn get on very well.
"Yeah, they're great," the supermodel told Vogue UK of Perry's status as a stepmom in 2017. "They get along really well."