What Is Keegan-Michael Key's Net Worth?
Find out how much Keegan-Michael Key is worth.
Sketch comedy is a talent that many will never master. That is unless you are Keegan-Michael Key, who has an impressive net worth and a long list of credentials dating back to 1991.
The established comedian, writer, producer, and actor has parlayed his early days of Key & Peele into a lucrative lifetime career.
Despite a divorce that cost him dearly, he still manages to maintain significant wealth. With more than three decades in the entertainment industry, Key deservedly lives a luxurious lifestyle, fitting of a celebrity.
Keegan-Michael Key's career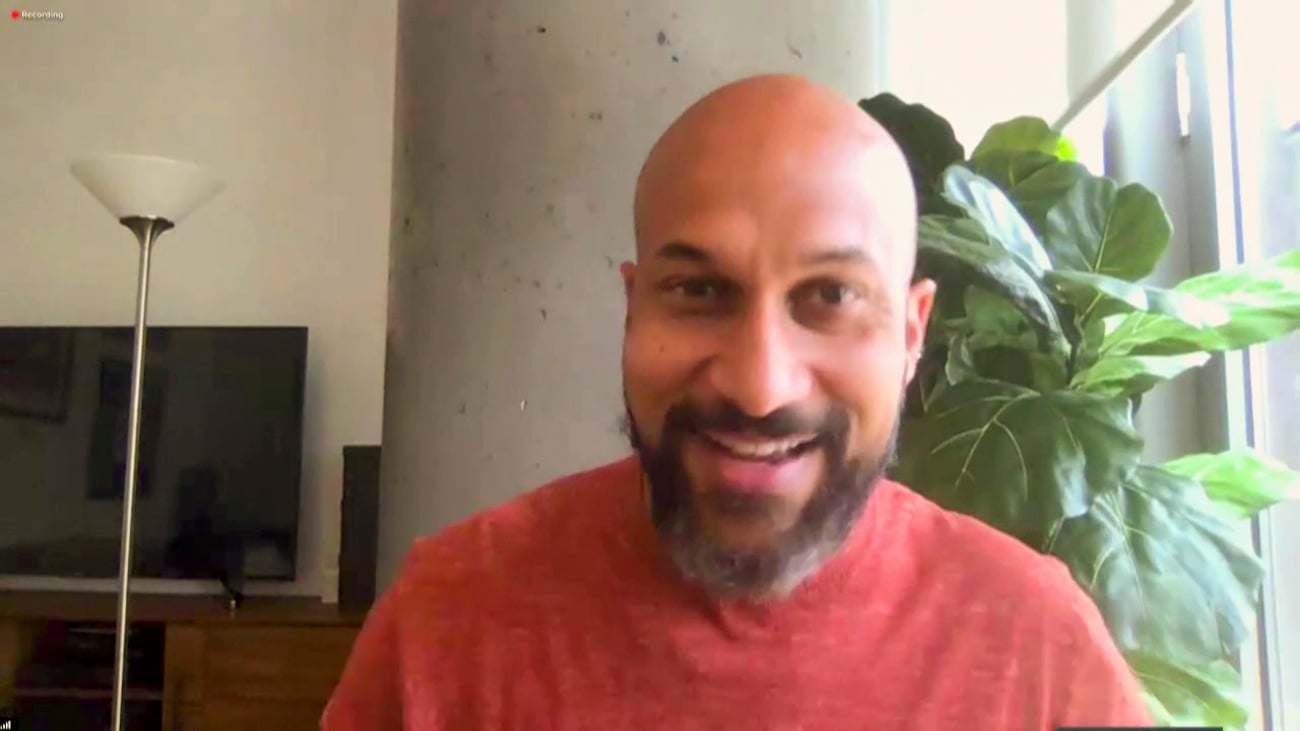 Born in Michigan, adopted by biracial parents, the 50-year-old actor joined Mad TV in 2004. It was there that he met Jordan Peele, his partner in crime. The duo played off each other well, developing various characters and learning together how to impersonate celebrities.
The chemistry they created led them to create their own show on Comedy Central titled Key & Peele. 
According to IMDb, the established performer went on to work on several television shows, including Reno 911! and Gary Unmarried. Fans still talk about his recurring role as Joe in the television series Parks and Recreation with Amy Poehler.
Key was also the host for National Geographic Brain Games and The Planet's Funniest Animals on the Animal Planet channel.
He has appeared in several major films, such as Pitch Perfect 2, Let's Be Cops, and Horrible Bosses. His voiceover credentials include Toy Story 4, Hotel Transylvania, and Disney's The Lion King.
'Key & Peele' is a popular series
Key & Peele was a sketch comedy series that aired on Comedy Central from 2012 until 2015. In 54 episodes, the comedy duo found themselves in hilarious situations, leaving audiences begging for more.
Key has accumulated 26 award nominations throughout his illustrious career. In 2016, he won an Emmy Award for Outstanding Variety Sketch Series for Key & Peele.
In 2013, the show received a Peabody Award. The dynamic pair were credited with breaking new ground "even as they lay claim to all of comedy's traditions." Peabody said the award was granted to "its stars and their creative team's inspired satirical riffs on our racially divided and racially conjoined culture."
What is Keegen-Michael Key's net worth?
According to Celebrity Net Worth, Key has a current estimated net worth of $12 million. After a divorce in 2017, a portion of his earnings went to ex-wife Cynthia Blaise: Key reportedly pays her 31% of his gross income on any earnings exceeding $2.1 million.
The accomplished actor's most recent work includes a co-starring role in the film The Prom, where he worked alongside James Corden, playing the love interest of legendary actor Meryl Streep. He also can be seen in the 2020 film Jingle Jangle: A Christmas Journey.  
Anxious to get back to work after a prolonged Hollywood shutdown due to COVID-19, Key currently has a lot of irons in the fire. He is scheduled to appear in a new ABC television series titled August Snow and will voice the character of Pinocchio in an upcoming film.
The Penn State alum is also currently the host on a CBS original game show series titled Game On!.
Key's longtime friend and comedy duo partner also has an estimated net worth of $12 million. Peele, who chose a different path, got involved in directing horror films. His breakout directorial debut, Get Out, was met with critical acclaim. At the beginning of this year, the genius behind Key & Peele announced that he was retiring from acting.