What is Kourtney Kardashian's New Poosh Business?
Kourtney Kardashian has a new mysterious business venture called Poosh. Here's what we know.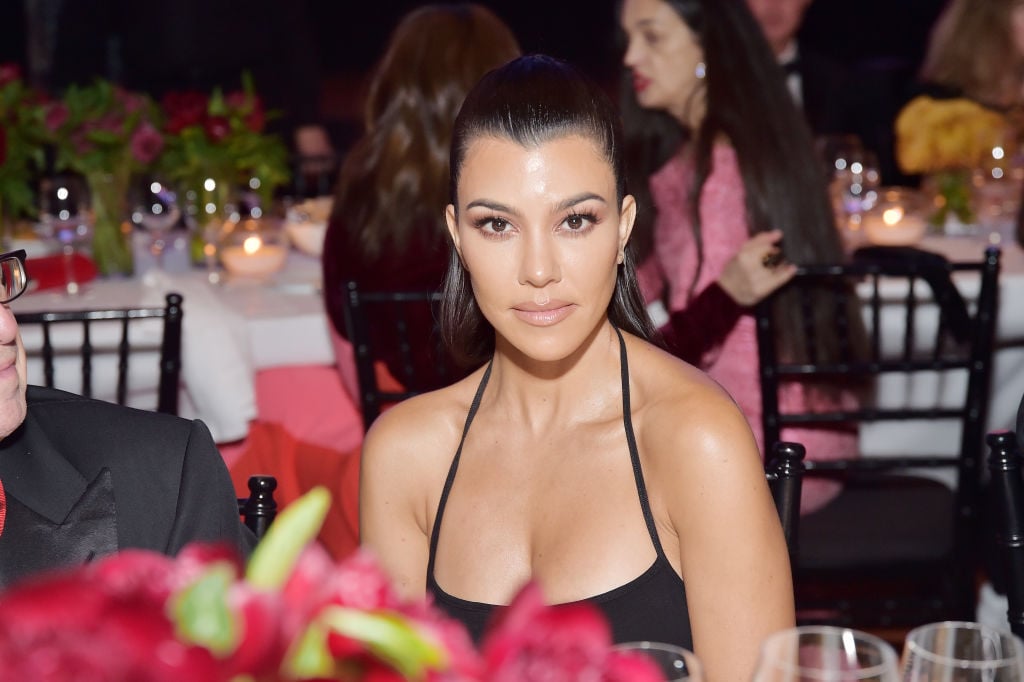 If you're a real Kardashian fan, you know Kim's always on Kourtney's back about not having a big business venture she's really excited about. Kourtney always responds by saying that being a mom is her life's greatest ambition. It's a fight that always leads to tears and Kourtney feeling lost and like she needs to reprioritize her life.

Kourtney's new business venture, Poosh

Kourtney just blew up Instagram with a post promoting her new business venture, Poosh, a nickname she calls her daughter Penelope by (lest we forget her most important calling in life will always be being a mother). The oldest Kardashian's promotional photo is one of her sitting naked on a bathroom countertop, a cup of tea and laptop in her hands. She has a towel around her head and we can assume she is either getting ready to start her day or winding down for the evening.

The post is captioned: "C O M I N G. S O O N." along with a link to her business's Instagram page. Over on Poosh's page, we see twelve separate posts promoting different pieces of the same image. The bio reads: by @kourtneykardashian/ get on the list/ poosh.com.

Poosh.com features the same image of Kourtney sitting on a bathroom counter along with the opportunity to "sign up" with your email address. Once you've plugged in your email the page reads: "Congratulations you're on the list/ Make sure to check your spam folder so that our emails are always delivered into your inbox. xo, Kourt" Very exclusive.

What is Poosh?

The promotional posts and the website are both pretty vague. There's no "about" page advertising the purpose of the site, but Kourtney's left her fans plenty of clues. Based on the image of Kourtney sitting on a bathroom countertop, surrounded by things like towels, oils, lotions, and tea, we're getting a pretty strong lifestyle/wellness vibe.

The oldest Kardashian has always been passionate about beauty products, skin care, fashion, healthy/organic eating, and interior design. It would make sense for her to put all of her interests together and start a lifestyle brand. Let's not forget that the brand is named after her daughter, Penelope. So it's likely some form of parenting tips will be involved as well.  

How fans are reacting

In its first few hours of being live, Poosh's Instagram reached over 2 million followers. To say Kardashian fans are excited about Kourtney's new venture is an understatement.

Some fans think Gwyneth Paltrow may have some competition.

Until the official launch of the site, the only thing we know for certain about Poosh is that it must be making Kim so very, very proud.

Read more: Is Kourtney Kardashian Still Linked to Luka Sabbat from 'Grown-ish?'
Check out The Cheat Sheet on Facebook!