What Is Kristen Bell's Height Compared to Dax Shepard?
Kristen Bell and Dax Shepard have been together for seven years. They have two daughters.
Delta is the baby at 6, and Lincoln is 8. Some celebrities keep their kids under wraps. Bell and Shepard don't seem to share pictures of their daughters' faces on social media.
While they hardly parade their girls around, they are quick to share parenting anecdotes and tips. When it comes to parenting, these two seem to be a united front. But despite the fact that they have a lot in common, these two have their fair share of differences, physically and emotionally.
It may surprise fans to know the two have a significant height difference. 
Kristen Bell and Dax Shepard may be comedy's favorite power couple
RELATED: Kristen Bell's Alleged 'Gossip Girl' Salary Is Mind-Blowing — But Is It True?
Bell wasn't always a comedy star. She started her acting career in teen dramas, like the soon-to-be rebooted Gossip Girl. After staring in the comedy classic Forgetting Sarah Marshall, Bell found her calling. The actress's comedy talent is undeniable. Most recently she had fans cackling about some dark topics in The Good Place.
Shepard, on the other hand, started his career in comedy. He dreamed of being a standup comedian before breaking into acting by way of his role on the MTV prank show Punk'd. Now he's focusing most of his time and energy on his Armchair Expert podcast, which isn't too far from standup comedy. Obviously Shepard does the podcast sitting down, but the comedy is abundant.
As fans can imagine, two comedians in one relationship makes for a lot of laughter. According to Bell, "On a daily basis, he just makes me laugh all the time. He's obsessed with attention, so he's constantly making jokes to try to get me to give him more attention or to get me to giggle."
Together, Bell and Shepard are a comedy power couple to rival the greats. But just because they both have similar careers doesn't mean they're exactly alike.
How tall is Kristen Bell?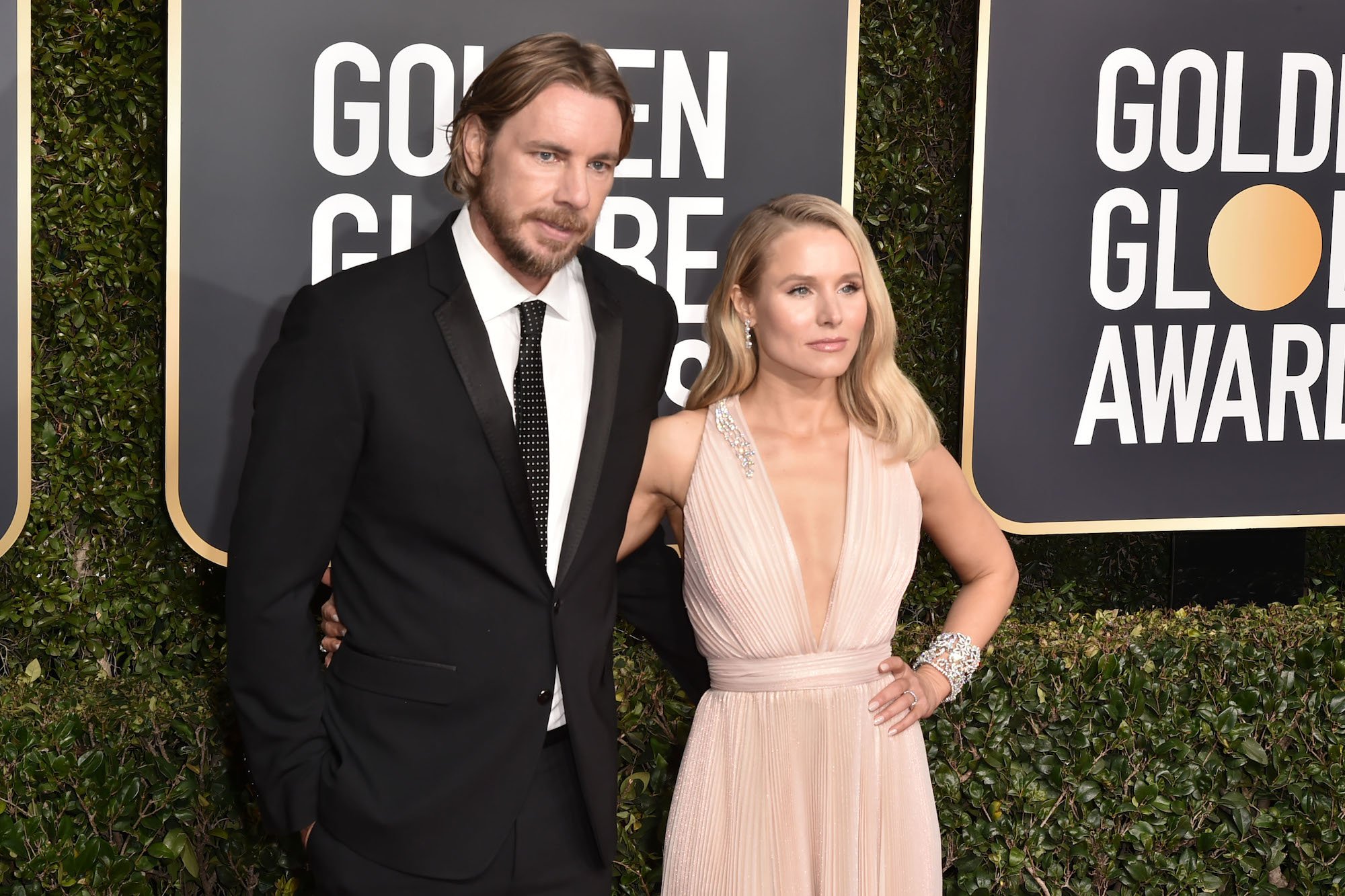 RELATED: 'The Good Place': What's Next for Kristen Bell, Ted Danson, and William Jackson Harper?
Physically, Bell and Shepard are totally different. Bell stands at just a hair over five feet tall.
According to Screenrant, she clocks in at a whopping 5′ 1″. Fans may be surprised Bell is somewhat miniature. Her big personality fills any room she is in. Plus Bell has the acting chops to make audiences believe she's tall if that's what a character calls for. 
In fact, sometimes Bell needs to make herself seem taller in her real life. That's because her husband is around 6′ 2″ tall. That's more than a foot taller than Bell. At home they're probably used to their height difference. On red carpets, however, Bell has to dress to impress, and make sure she isn't overshadowed by her husband, literally.
Height the only major difference between Dax Shepard and Kristen Bell
RELATED: How Kristen Bell Helped Dax Shepard With His Relapse
Bell and Shepard have a lot in common. They seem to agree on the things that count, like how to raise children. But they have a few notable differences, aside from the height. And despite appearances, their relationship isn't perfect.
Bell and Shepard don't want fans to think their relationship is perfect. They think that if fans are going to clamor for information about their private lives, they'll get everything. Bell and Shepard don't want to give the impression that they're the perfect couple, so they reveal their trials as well as their triumphs.
According to Bell, they'll talk about anything publicly. She told Justin Long on his podcast that "We talk about the fact that we do fight, we do go to therapy, we dislike each other a lot sometimes."