What Is Kristen Stewart's Net Worth?
It seems Kristen Stewart gets more attention lately for which woman she's dating rather than her film roles. While we've covered her lightning fast relationships with high-profile women lately, it's worth looking at how much money she's made as an actress.
Is her film career keeping up with her private life? She's still doing some interesting roles and has more than enough money to take breaks for her wild dating adventures.
Stewart showed promise as an actress before the 'Twilight' franchise
Stewart's earliest roles had her playing tomboys, which somehow seemed apropos at the time. Perhaps it's why she initially didn't want to act and instead go into screenwriting or directing (something she's doing more now) thanks to having parents in the film industry.
One of her breakthrough roles as a preteen was acting alongside Jodie Foster in 2002's Panic Room. You could see parallels between the two in having similar acting trajectories and private lives. Both started as child actors and ended up coming out about romantic involvements with women, albeit Stewart being bisexual.
Also, both started with Disney associations. Stewart's first film was an uncredited small part in a 1999 Disney Channel movie called The Thirteenth Year. Foster had a long run making Disney films before moving on to adult roles while still a teenager.
Teen roles with mixed reviews
From this point up to winning the Bella Swan role, Stewart starred in various thrillers and even sci-fi films. Through many of them, she alternated on winning accolades and criticism for her acting.
This wouldn't the last time she'd receive occasional mixed reviews for supposedly being expressionless in her acting. For example, when acting in Sean Penn's In the Wild, some critics thought her performance was vapid, despite others saying it was the intention of the character.
She's been compelling enough where most of her early movies are still worth a watch for her performances alone. Before moving into Twilight, she received raves for her sensitive performance as chronically ill Georgia in the indie film The Cake Eaters.
Making a mint with the 'Twilight' films and beyond
Winning the Bella Swan role set up Stewart financially for life, considering it involved five films in the franchise. By the time she made the last Twilight film, she earned $25 million, according to most sources.
If you think her earnings have stopped there, think again. It's only a fraction of what she's worth now. Thanks to a contract earning box office profits from the later Twilight films, she pushed her fortunes even further before turning 25 years old.
The greatest aspect to Stewart making so much money early is it's allowed her to take on more adventurous roles in her post-Twilight acting phase.
Moving into indies and back again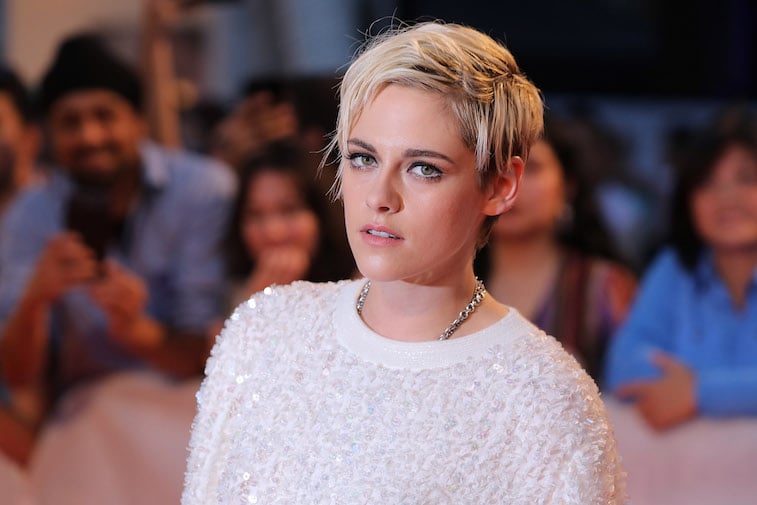 No doubt a few actors wouldn't bother with career growth if they had as much money as Stewart had in her early 20s. Yet, rather than let the Twilight films define her, she made an effort to act in numerous indie films.
One of the best ones was Clouds of Sils Maria playing an assistant to a fading international actress. She'd been allowed to make other films in-between the Twilight movies like the renowned Adventureland and Snow White and the Huntsman. Latter film changed the direction of her love life with Robert Pattinson after a brief fling with director Rupert Sanders.
Films of more recent years have been a combination of mainstream and indie. For this year, though, you'll see Stewart in several more mainstream films, perhaps setting her up for Hollywood keeping her employed indefinitely.
In total, she's worth an incredible $70 million. Some might facetiously call this blood money since a lot of it was made playing a character who married a vampire.