What Is Lana Del Rey's Real Name and Why Did She Change It?
Most Lana Del Rey fans don't know the singer's true name. Here's what it is and why she changed it.
The "Little White Dress" musical pop star sensation Lana Del Rey is like many other celebrity performers that have changed their names. Most actors and musicians choose a new pseudonym early on in their careers, so fans can connect to their stage persona right from the start.
When the melancholy singer selected a new name midstream, fans and critics alike were unimpressed. Projects released under Del Rey's birth name seemed to disappear from the internet overnight, and her original surname was suddenly erased from social media.
Everyone seemed to question the emerging artist's motives. Fans felt deceived, wondering if the sultry performer's management team was behind her new edgy look, sound, and overall performance style.
Who is Lana Del Rey?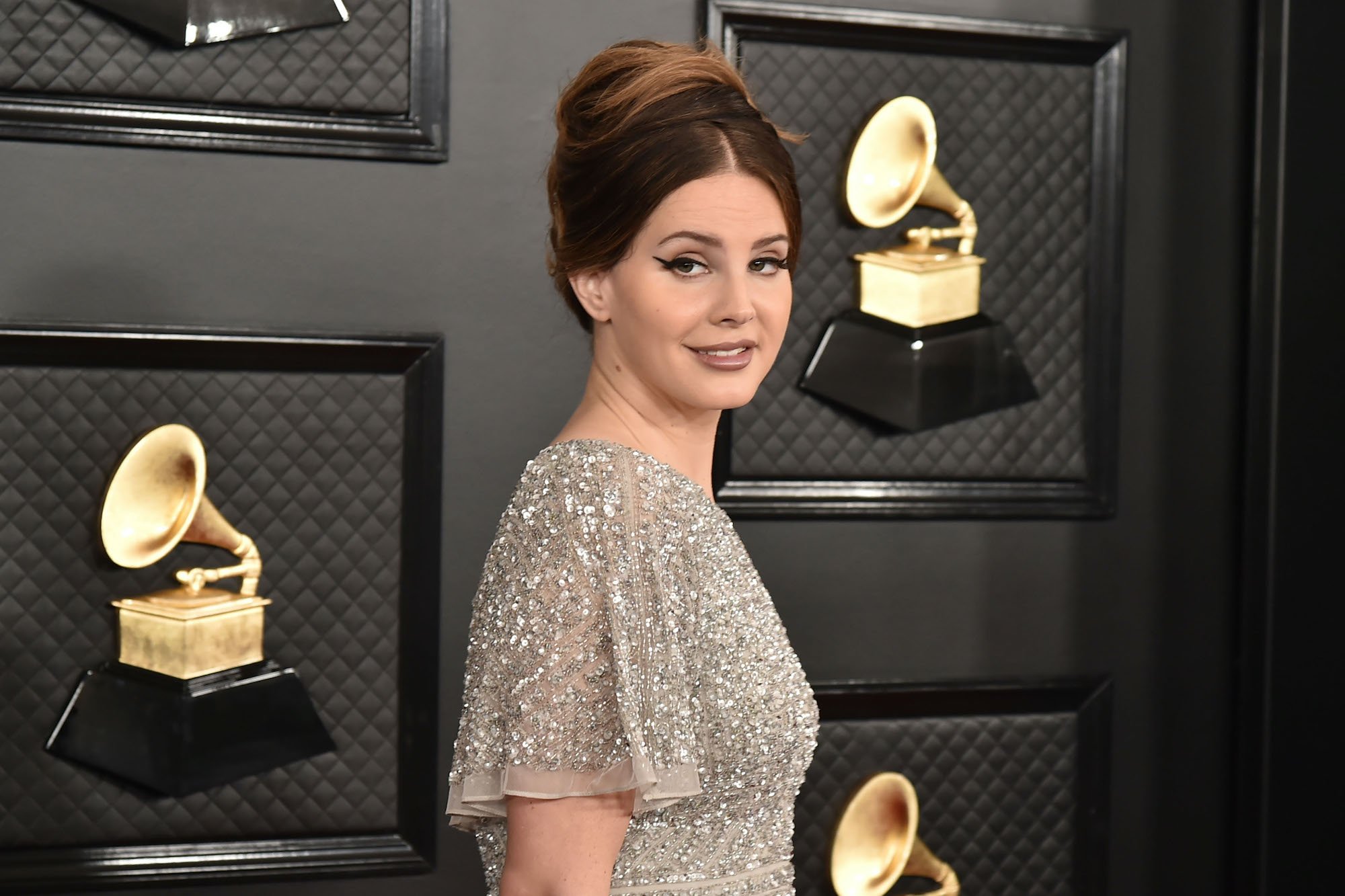 Del Rey was born Elizabeth Woolridge Grant in 1986. The New York native moved to the big city at the age of 18, not intending to pursue a musical career.
Vogue reported the "Lust for Life" singer was studying metaphysics at Fordham University when she started performing in local nightclubs as Lizzy Grant and Sparkle Rope Jump Queen.
It wasn't until 2011, when she released the single "Video Games," that her career took off, and she signed a deal with Interscope Records. A decade later, the singer-songwriter has seven studio albums under her belt, four extended EPs, and 37 singles.
According to Billboard, Del Rey has had 13 Hot 100 Songs and has been on the Artist 100 Chart for 79 weeks. In 2019, she collaborated with Ariana Grande and Miley Cyrus on the hit single, "Don't Call Me Angel."
Del Rey has received six Grammy nominations, her most recent in 2019 for Album of the Year for Norman F***ing Rockwell.
Does Lizzy Grant still exist?
In the summer of 2009, Lizzy Grant took the stage at a small New York venue. The shy young performer failed to impress audiences with her dime-a-dozen appearance and vocal abilities. She released an album that went nowhere. 
Several years later, the determined artist reemerged under the stage name of Lana Del Rey. She released her first self-titled album in 2010, which was met with great success. Her critically-acclaim second album Born to Die launched her career, but with it came huge controversy.
The well-received single "Video Games" became a viral sensation on YouTube, racking up more than 20 million views. The quiet young Grant seemed to have suddenly transformed into a performer capable of selling out venues.
Despite her newfound success, Guardian reported critics began to question if "the transformation from Grant to Del Rey had been planned all along." They explained that Grant, who appeared to be a struggling artist that appeared out of nowhere, was actually the daughter of a millionaire who paid a management team to create her Del Rey image.
Suddenly, fans began to question how organic the sultry songstress was and wondered how much influence her label had in marketing her persona to the masses. When Del Rey appeared on Saturday Night Live, fans, critics, and even other celebrities weighed in on the terrible performance with actor Juliette Lewis saying, "Watching this 'singer' on SNL is like watching a 12-year-old in their bedroom when they're pretending to sing and perform." 
Del Rey explains the simple reason behind her name change
The "Let Me Love You Like a Woman" singer became known for her trademark look, which Vogue described in 2011 as "bouffant hair, doll-like lashes teamed with blinging gold chains and vintage T-shirts." At the time, the fashion magazine said, "The singer knows exactly how she wants to be seen – her chosen stage name another way of reflecting her musical identity."
In an interview with Vogue, the controversial performer explained, "I wanted a name I could shape the music towards. I was going to Miami quite a lot at the time, speaking a lot of Spanish with my friends from Cuba – Lana Del Rey reminded us of the glamour of the seaside. It sounded gorgeous coming off the tip of the tongue."