What Is 'Power' Star Larenz Tate's Net Worth?
Larenz Tate plays the much-disliked Councilman Rashad Tate on the Starz series Power. Although the fictional Tate is a conniving, dishonest politician, the actor himself is a very different kind of person. He's one of the small crowd of celebrities who seem to have built a balanced and happy life.
Tate came to acting in an unusual way, but he's found his place in Hollywood. How has that contributed to his bottom line? Here's what we know about Tate's life and his net worth.
Larenz Tate first studied acting to meet girls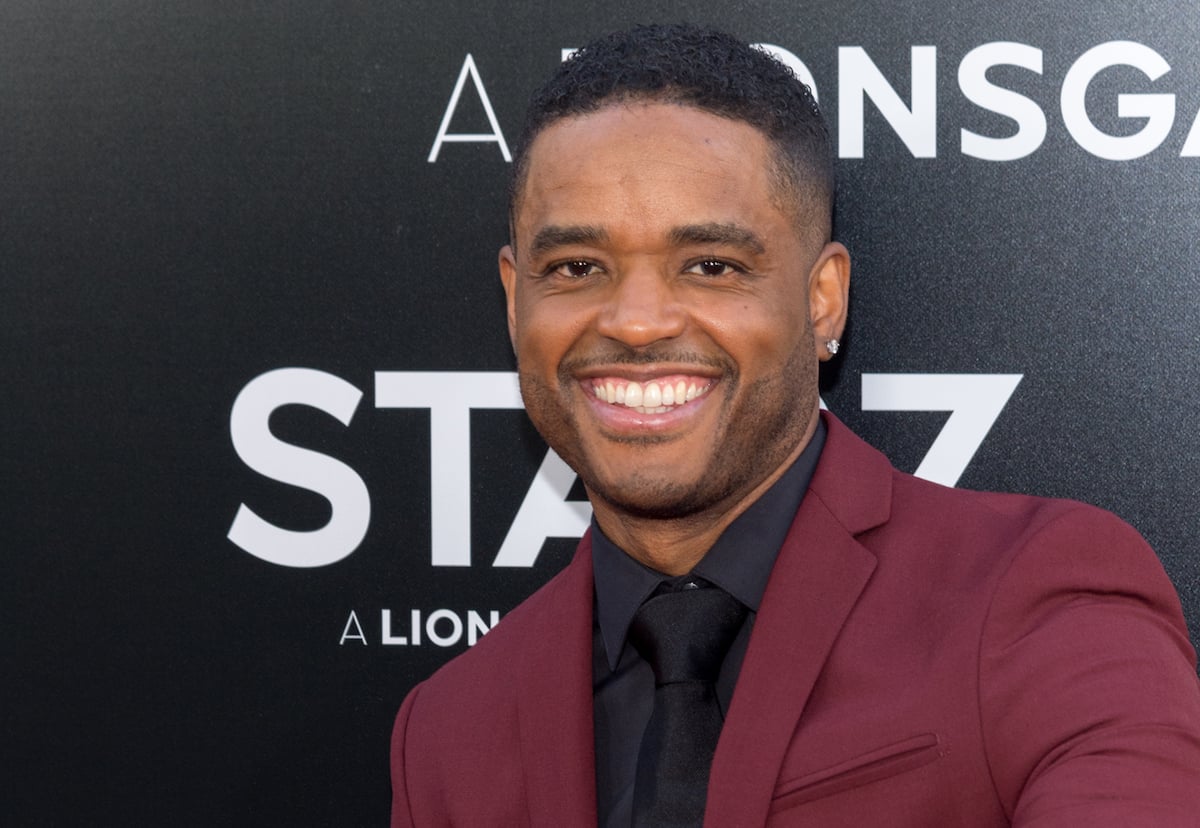 According to IMDb, Tate was born in 1975 on the west side of Chicago. He's the younger brother of fellow actors Larron Tate and Lahmard Tate.
The three brothers' path toward acting began when the family moved to California in 1984. There, the boys' parents enrolled them in a drama program that was offered at the Inner City Cultural Center. 
Initially, Tate and his brothers were only interested in the program as an opportunity to meet girls. But when a classmate, Malcolm-Jamal Warner, landed the part of Theo Huxtable on The Cosby Show, their attitude changed. The boys started pursuing acting seriously. With this new enthusiasm, Tate quickly started getting cast in small roles. At only 10 years old, he was on his way. 
From a child actor to a star
Tate's first significant role was in a 1985 Christmas episode of the Twilight Zone. But as GQ reports, he says he was a child actor, not a child star. Although he worked steadily in Hollywood as a child, he never reached the level of fame that has caused other children in the industry so much trouble as they grew up.
He had a number of small parts during his childhood and early teen years, but his breakthrough role came in 1993 when he was 18 years old. He played the part of O-Dog in the movie Menace II Society, and it launched his career as an adult. he's since appeared in many movies, including Dead Presidents, Why Do Fools Fall in Love, and Girls Trip. 
Most recently he's appeared as Councilman Rashad Tate on the Starz drama Power as well as the spinoff series Power Book II: Ghost. He and his brothers have also founded a production company called TateMen Entertainment, adding the title of producer to his already impressive resume. 
Larenz Tate's net worth today
Tate has something rare in Hollywood, a lasting marriage. He not only has brothers in the business, but he's wed to another actor, Tomasina Parrott. The couple has been married since 2006, and they have four children together. 
As well as his work as an actor and producer, he's also co-founded a nonprofit organization with his brothers. The Tate Bros. Foundation helps kids who live with the disease sickle cell anemia. 
It seems that Tate has built a life with a healthy balance of a successful career, happy home life, and giving back to the community. How has all of this come together for his bottom line? According to Celebrity Net Worth, Tate has built a personal fortune of $4.5 million. 
With that impressive bottom line, he's probably glad that he stuck with acting for more reasons than meeting girls.