What Is Led Zeppelin's Best-Selling Album of All Time?
Only a handful of artists sold more records than Led Zeppelin. This album sold the most copies of all.
With just eight studio albums released from 1969-80, Led Zeppelin dominated rock 'n' roll — and the recording industry as a whole — as few bands ever have. Despite the band's relatively small output, Zeppelin records have sold over 111 million copies.
Only four recording artists (including Elvis and The Beatles) ever sold more records. But Led Zeppelin did things its own way. For example, the band almost never released singles and never had a No. 1 hit on the Billboard Hot 100 charts.
As Jimmy Page and Robert Plant realized early on, the band didn't need to use singles to sell records; fans bought them regardless. Even when the band released a double-album priced at $12 in 1975, record stores couldn't stock them fast enough.
With all that in mind, it's probably not surprising that Led Zeppelin's best-selling album has a special place in history. Only three studio albums ever sold better.
'Led Zeppelin IV' tops the band's list with 23 million copies sold.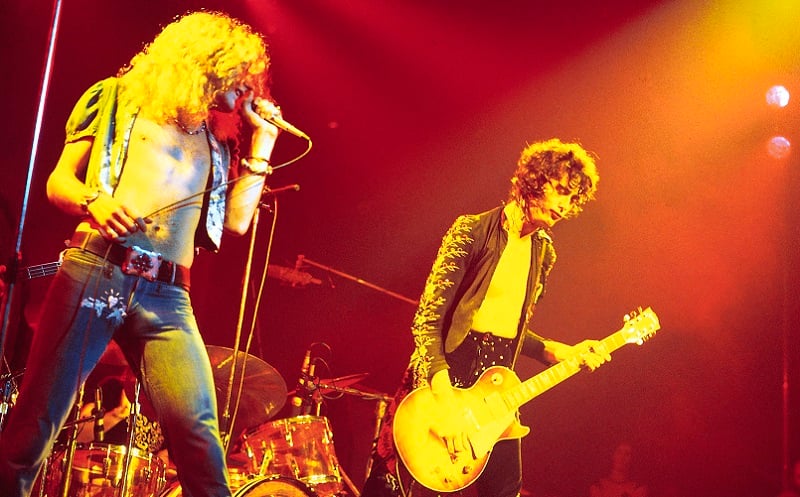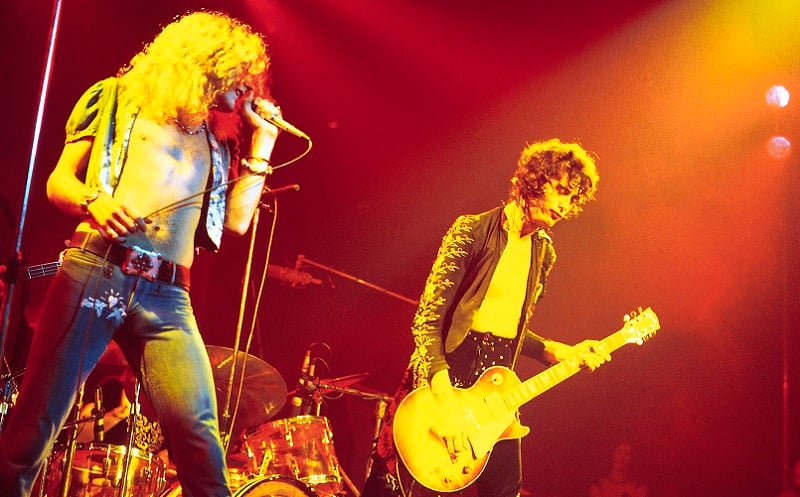 According to numbers from The Recording Industry Association of America (RIAA), Led Zeppelin IV has sold 23 million copies since its November 1971 release. Ahead of it, you find only The Eagles' Hotel California (26 million) and The Beatles' White Album (24 million) selling better in the rock space.
(Michael Jackson's Thriller tops these three as the No. 1 studio album of all time with 33 million copies sold.)
Zeppelin IV features such classic tracks as "Black Dog," "Rock and Roll," and "When the Levee Breaks." But the fourth track, "Stairway to Heaven," is what makes it an all-time blockbuster record.
Zeppelin's fourth studio album debuted in the second week of November '71 and stayed on the Billboard charts for an amazing 281 weeks (over five years). However, it never landed at No. 1 on the Billboard 200 charts.
In the early '70s, competition was that steep. An album by Cher was on top of the charts when Led Zeppelin IV debuted. When it fought its way to No. 2 in December, Sly & The Family Stone's There's a Riot Going On kept from it from the top spot.
3 other Zeppelin records sold over 10 million copies.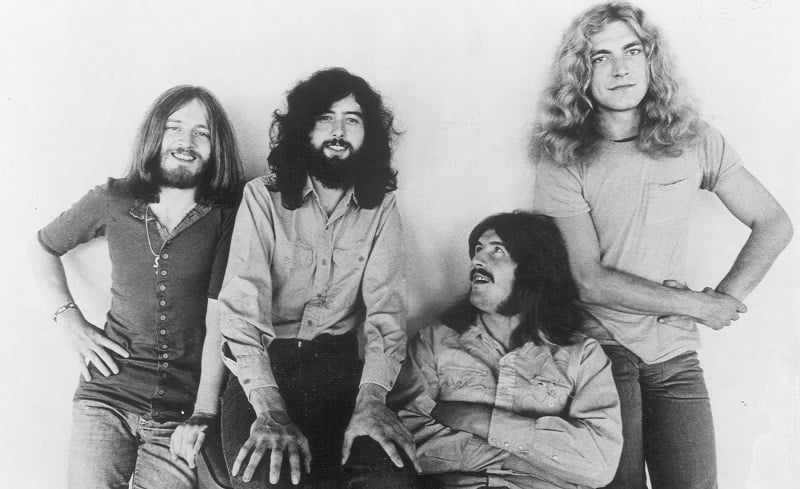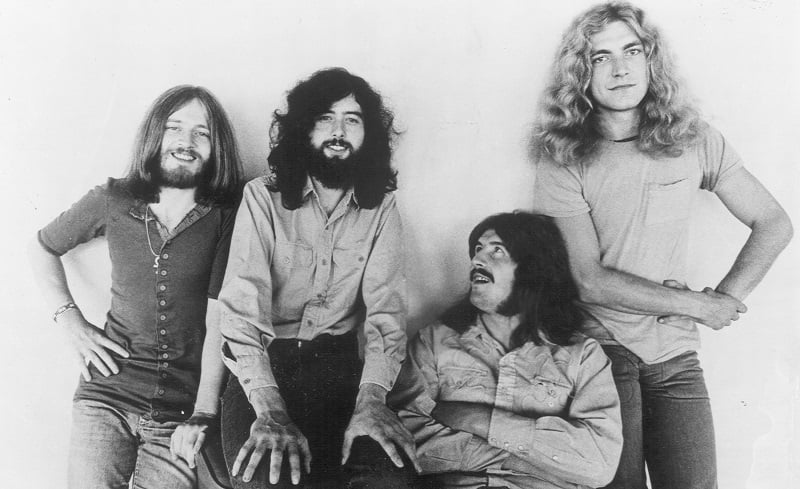 To achieve RIAA Diamond status, a record has to sell over 10 million copies. Amazingly, Zeppelin has four studio albums that meet that criteria. In addition to IV, Physical Graffiti (16 million), Led Zeppelin II (12 million), and Houses of the Holy (11 million) are Diamond records.
For some perspective, the Rolling Stones have released 30 studio albums over the years and sold a total of 68 million copies. Zeppelin's top four albums (at 62 million copies) nearly matches that number. Meanwhile, the Stones never had a studio album achieve Diamond status.
Even compared to The Beatles, the top-selling recording artist of all time (178 million records), Led Zeppelin can claim more Diamond studio albums. The Beatles had three, for a total of 46 million sales.
Prior to John Bonham's death in 1980, Led Zeppelin was incapable of making a record that didn't sell in the millions. When it had a big hit, the band put up the sort of numbers that could make Elvis green with envy.
Check out The Cheat Sheet on Facebook!