What is Macaulay Culkin's Net Worth, and How Much Did the Movie 'My Girl' Make Him?
During the 90s, actor Macaulay Culkin was a household name, leading to notable net worth. As a child, he starred in some of the most popular films of that decade. One movie especially, My Girl, had a lasting impact on kids of the time.
With blockbusters including the Home Alone franchise, Culkin made a fortune before he was even a teenager. At his career's height, he was one of the richest and most powerful people in Hollywood. But he didn't find out exactly how much money he had until he was 18. Let's take a quick look at Macaulay Culkin's career, how much he made from it, and the shocking way he found out how much he's worth.
Macaulay Culkin retired as a child actor as a teenager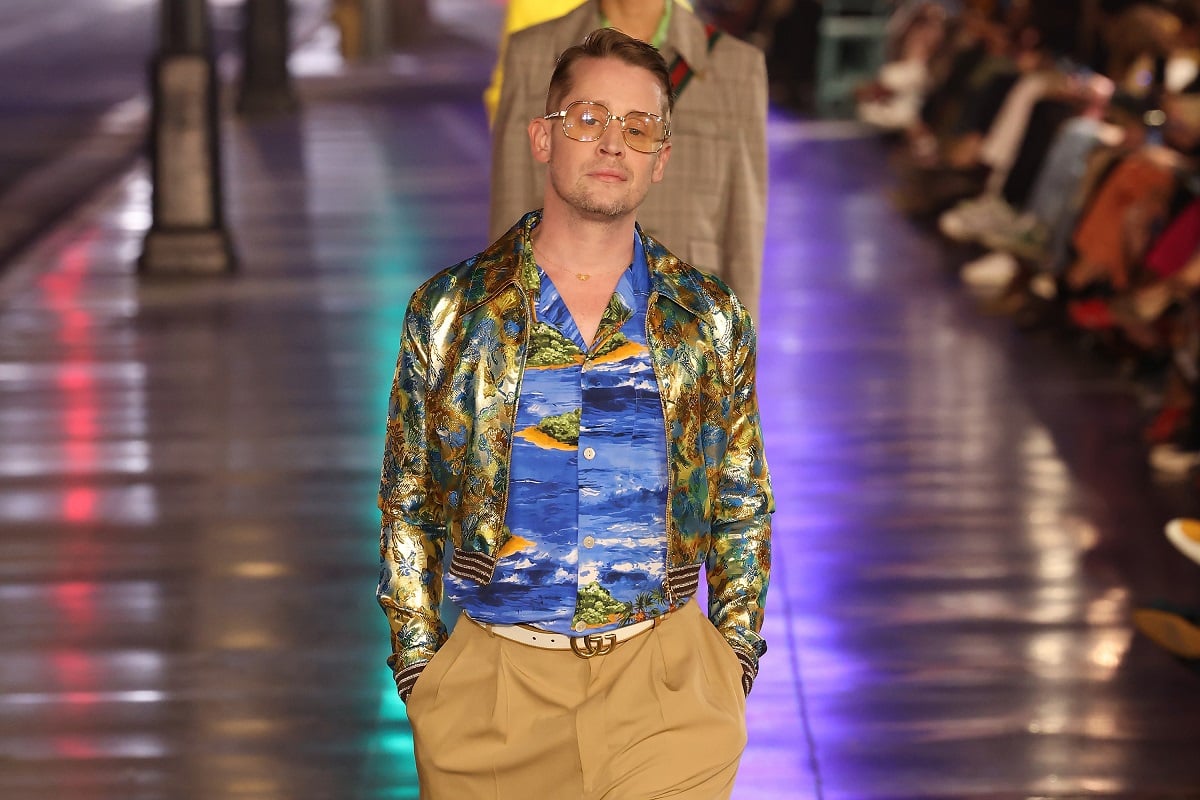 Culkin started his foray into acting in the early '80s when he was only 4, appearing on the theater stage and small straight-to-TV movies. However, he'd get the role of a lifetime in 1990, when he snagged the part of Kevin McCallister in Home Alone. His career blew up, and he'd host Saturday Night Live a year later. Then Culkin played a small part in one of Michael Jackson's videos, sparking a friendship that would last for years but also draw a lot of criticism.
He starred alongside another child actor, Anna Chlumsky, for his next big hit movie My Girl in 1991. Then in 1992, Culkin reprised his role as Kevin for Home Alone 2: Lost in New York. After that, the next few films didn't do as well as he hoped. Though for many, Richie Rich and The Pagemaster are considered classics, even if they didn't reach the levels of Home Alone. 
Culkin retired at the ripe old age of 14 to live a normal life and attend high school. In recent years, he's returned to the spotlight, but on a much smaller scale. He hosts a podcast, Bunny Ears, and appeared in American Horror Story: Double Feature.
What is Macaulay Culkin's net worth?
According to Celebrity Net Worth, Macaulay Culkin's net worth sits around $18 million as of February 2022. Looking over his career, it's interesting to see how he got there. In his first Home Alone movie, he was only paid around $100,000, though it grossed half of a billion dollars. That's how he was able to command $1 million and $4.5 million for My Girl and Home Alone 2: Lost in New York, respectively.
While he only got $1.5 million for his role in the darker The Good Son, he was paid a whopping $8 million for the movies Richie Rich and Getting Even with Dad. Combined with other movies like The Pagemaster, Culkin had a nice nest egg before retiring.
In January 2022, outlets reported the former child star was engaged to another — his Changeland and Dollface co-star, Brenda Song. Before she becomes Macaulay Culkin's wife, the former Disney Channel star accumulated her own fortune. Song is worth $5 million, according to Celebrity Net Worth.
Macaulay Culkin didn't know his net worth until the age of 18
Child actors often aren't privy to their finances until they become an adult. As such, Macaulay Culkin didn't find out about his fortune until he was a teenager. He revealed this information to Ellen DeGeneres on her talk show in 2018. This is what he said when she asked him how he found out:
"I didn't see it until I turned 18. I call it the 'Slip of Paper' meeting, where they pretty much put a number on a piece of paper and slide it across the table and then boom, there you go. So I felt like some kid worked really, really hard, and I inherited all of his money pretty much. I had kind of no real sense. But at the same time, it allows me to treat everything like a hobby really. I do nothing for my dinner nowadays. So I can do all kinds of projects."
RELATED: 'My Girl': Macaulay Culkin and Anna Chlumsky Earned $200 From Making Jamie Lee Curtis Use a Swear Jar