What is Madonna's Real Name and What is Her Net Worth Today?
Music legend Madonna goes by several nicknames. She's known as Madge, the Material Girl, and the Queen of Pop to name a few but most of her fans aren't aware of what her real name is.
Here's the answer to that burning question as well as few others about the "Like a Prayer" artist including how old she is and what her net worth is today.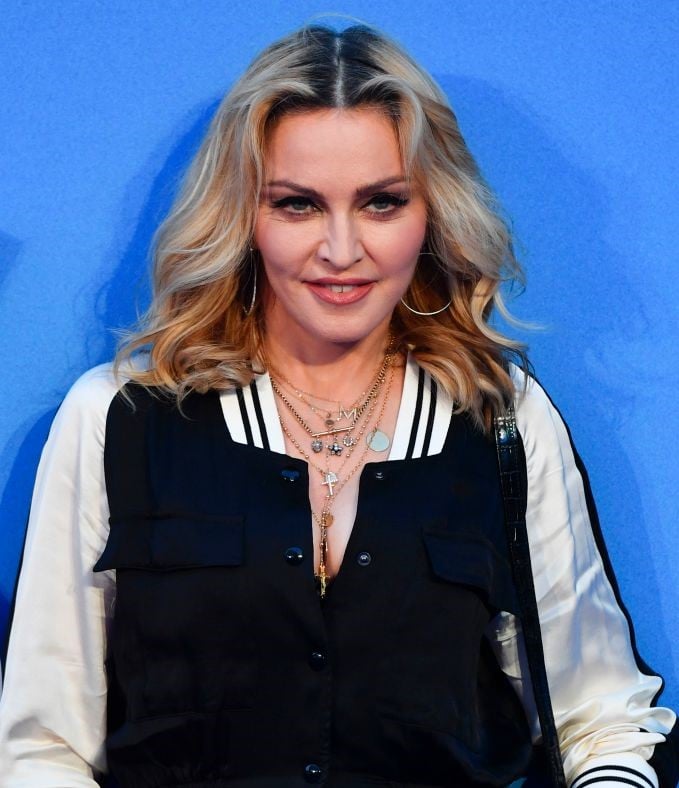 Madonna's full name and age
Madonna is actually the singer's first name. She was born Madonna Louise Ciccone on Aug. 16, 1958, in Bay City, Michigan to a mother of French Canadian descent and a father with Italian immigrant parents. Madonna was named after her mom who passed away from breast cancer when she was just 5 years old.
Over the years, the "Ray of Light" songstress talked about how the loss of her mother at such a young age affected and shaped her when she was a teen.
"I think the biggest reason I was able to express myself and not be intimidated was by not having a mother," she previously said in an interview with the Los Angeles Times.
Adding, "I did not have a female role model. Women are traditionally raised to be subservient, passive, accepting. The man is supposed to be the pioneer. He makes the money, he makes the rules. For example, mothers teach you manners. And I absolutely did not learn any of those rules and regulations."
Her net worth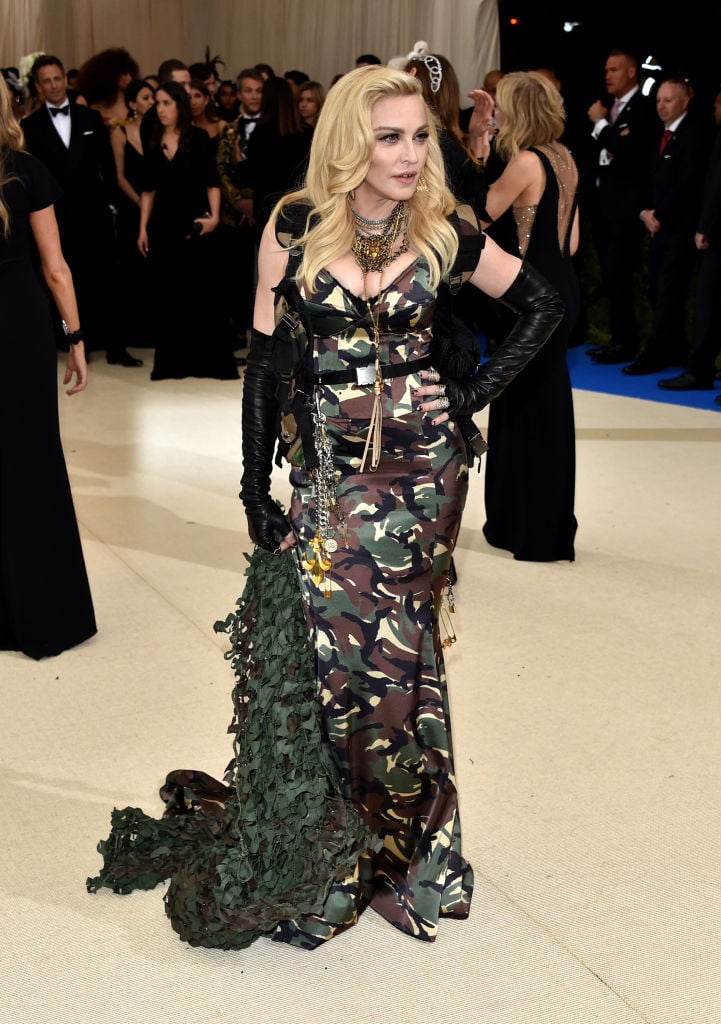 Madonna is not only a pop music icon, who paved the way for so many female stars today, she's also an actress, a songwriter, a producer, and an author. When it comes to her music though not many artists are in the same sphere as her.
The Material Girl has sold more than 300 million albums and her tours have grossed well over $1 billion. According to Forbes, Madonna's estimated net worth in 2019 is $570 million.
These days Madonna is still touring and in 2017 told Harper's Bazaar that she no plans of stopping anytime soon.
Does somebody ask Steven Spielberg why he's still making movies? Hasn't he had enough success? Hasn't he made enough money? Hasn't he made a name for himself? Did somebody go to Pablo Picasso and say, "Okay, you're 80 years old. Haven't you painted enough paintings?" No… I'll stop doing everything that I do when I don't want to do it anymore.
The singer is now being sued by one of her own fans
While Madonna is still doing what she loves, she's not getting a ton of love from her fans because of her recent behavior on her Madame X tour.
On Nov. 5, 2019, Madge rubbed her fans the wrong way when she showed up a few hours late for her 10:30 p.m. show at Caesars Palace in Las Vegas. That concert didn't end till 3 a.m. and around 500 fans requested a refund.
Madonna is even drawing the ire of some fans for a concert that didn't even happen yet. A Florida man, Nate Hollander, purchased three tickets to see the musician in Miami in December. The show was initially set to begin at 8:30 p.m. but was changed to 10:30 p.m.
Hollander is not happy with the change and filed a lawsuit against Madonna and Live Nation claiming that he paid over $1,000 for the tickets and has not been able to get his money back.
Read more: Why Did Tupac Shakur and Madonna Break Up?