What Is Marilyn Manson's Net Worth and How Did He Become Famous?
People have noticed singer Marilyn Manson, born Brian Hugh Warner, for his unique style over the years. That metal style has helped him branch out beyond music. This is his net worth and how he became famous.
Marilyn Manson became famous through music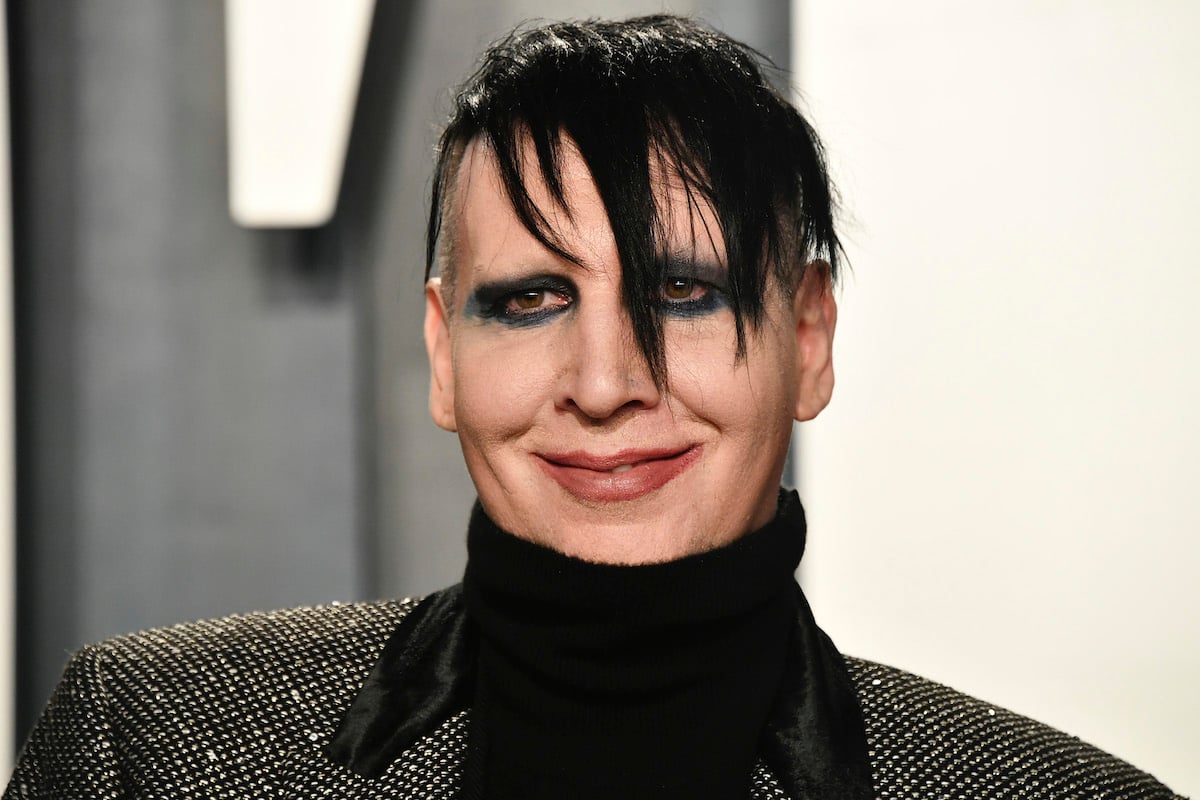 In 1989, Manson started out in the band called, Marilyn Manson & the Spooky Kids, which later became just Marilyn Manson. The band has released 11 studio albums and 10 independent releases.
Warner picked the name Marilyn Manson because he wanted to combine the name of actor Marilyn Monroe and cult leader Charles Manson. "It was a commentary on the creation of celebrity, and so then it does sort of wrap itself into a snaking of its own tail in a way," he explained to Channel 4 News.
"You put them on the same level," he continued. "Marilyn Monroe on the cover of Life magazine, Charles Manson on the cover of Life magazine. I think that has not changed at all in American culture."
People got the musician mixed up with the culture leader at times. "I think it was a strange phenomenon when people thought that I died when Charles Manson died," he said.
Manson has been nominated for a Grammy four times. He has also pursued an acting career.
He has recently acted on TV shows
The singer's first acting part was playing a bartender in Lost Highway, which was released in 1997. He then played The Stranger in the 1999 movie, Jawbreaker.
He later appeared in Party Monster, American Gods, Salem, and more. Manson played Ron Tully in season 7 of Sons of Anarchy. Jackson "Jax" Teller (Charlie Hunnam) meets Ron in jail.
Writer Kurt Sutter explained how Manson was picked for the role. He found out through a mutual friend that Manson was a fan and bonds with his dad over the show. Sutter got a meeting with the singer and it went well.
"Who better to play an eccentric neo-Nazi than Marilyn Manson," he wrote. "He was awesome. And he served the best pie."
His net worth
The musician's long career has led to a high net worth. Celebrity Net Worth claims Manson's net worth is $10 million. That includes his other sources of income.
The entertainer has the side business of having his own absinthe called Absinthe Mansinthe. Manson has said that he stopped drinking absinthe himself after being injured from giant pistols falling him during a show. "It clouds the frontal lobe," he told NME. "A lot of people find it to be artistically enhancing, but it also it bends your brain a bit sometimes in a bad way."
He released multiple books, one of them is an autobiography called The Long Hard Road Out of Hell. Manson is continuing to release new music and appear on more shows.