What Is Marvel Boss Kevin Feige's Net Worth?
As president of the Marvel Cinematic Universe, Kevin Feige has earned the studio over $10 billion over the past few decades. Under Feige's guidance, Marvel has produced some of its most popular films to date, including Black Panther, Avengers: Infinity War, Captain Marvel, and Avengers: End Game. While Feige has generated billions for the Marvel Cinematic Universe, he has accumulated quite the fortune himself with his net worth at close to $70 million.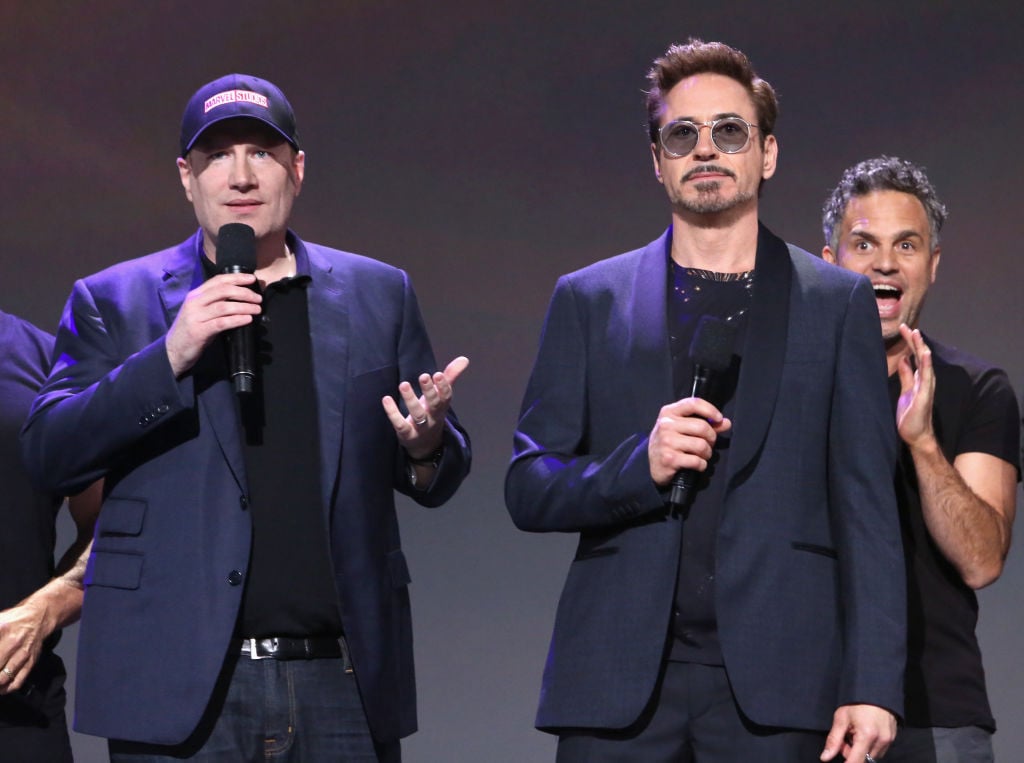 Inside Kevin Feige's early career
Long before he was guiding the future of Marvel, Feige grew up watching his grandfather produce soap operas in the 1950s, including As The World Turns and The Guiding Light. Ever since he was a young man, Feige hoped to follow in his grandfather's footsteps and be in the entertainment industry as well.
To that end, Feige went to the University of California School of Cinematic Arts, though it reportedly took him six attempts to get accepted into the university.
While attending USC, Feige was hired as an intern for Schuler Donner Productions, a company most famous for producing Goonies and Superman. After working in a variety of departments at the organization, Feige landed a job as a production assistant.
Once he graduated from college, Schuler Donner hired Feige as a personal assistant, and his job duties included washing cars, making lunches, pet care, and reading scripts. Ultimately, the job is what launched his career in the movie industry.
Marvel hires Feige
Feige's career really took off in the 1990s when he started working as an executive producer on movies. According to Coed, Marvel hired Feige in 2000 to work on the first X-Men film. From there, Feige got his foot in the door and the company, now owned by Disney, named him president in 2007, making him the youngest person to head up an entire studio.
Kevin Feige still oversees the Marvel Cinematic Universe to this day, though the company opted to separate its movie and television universes in 2017.
Over the course of his career at Marvel, Feige has produced films that have generated some $10 billion for the studio. Feige is estimated to be worth a little over $70 million, though that number will likely climb as Marvel enters yet another stage of production.
Feige, meanwhile, recently admitted that one of his biggest dreams was bringing Spider-man to the Avengers, a task he completed in Infinity War. He also revealed that moving forward, Captain Marvel (Brie Larson) will be a key figure, though exactly what that means for the rest of the team is yet to be seen.
Kevin Feige defies critics
Considering its success in Hollywood, it is hard to imagine anyone thinking the Marvel Cinematic Universe would not work. But, as Feige gets ready to accept the David O. Selznick award, he remembers a time when the critics said a superhero-centric business plan would fail.
Fortunately, Feige proved the critics wrong and, with Marvel continuing to set new records every year, his plan is going to continue into the foreseeable future.
In an interview with Variety, Feige revealed that he hatched a plan for the Marvel Cinematic Universe long before he had the power to act on it. Feige explained how he wanted people to experience the movies much like they do the comics, most of which are linked together.
To that end, he started developing larger story arcs that would connect different characters, setting the basis for what would later develop into the Marvel Cinematic Universe. To date, Feige has produced over 20 superhero movies, including three that came out in 2019. There are currently six more Marvel films in the works, though official release dates and titles have yet to be revealed.
There is no telling how long Feige will remain a part of the Marvel Cinematic Universe but given how the studio just entered a new phase, it is safe to say that Feige is going to be around for awhile. Kevin Feige may be worth a staggering $70 million, but he's earned every penny of it.