What is 'Master of None' Star Aziz Ansari Go to College For?
Learn what degree Aziz Ansari earned before his fame.
Aziz Ansari became well-known after his role in the hit mockumentary Parks and Recreation. During his time on set, he became close to other cast members. The actor bonded the most with Retta over their characters. Besides acting, Ansari has done plenty of stand-up comedy routines. 
Ansari started doing comedy in the early-2000s, but he did not take any classes. He did not study drama or theater either. The star decided to get a degree in another field since it was the easiest to do. 
Aziz Ansari is a well-known comedian and actor
Ansari was born and raised in South Carolina by immigrant parents from India. In 2019, he started dating Serena Skov Campbell. Campbell is a Danish researcher and worked on a plasmonics Ph.D. at King's College in London. The two appear to be in a serious relationship.
Fans know Ansari for a couple of things, and one of them is his stand-up comedy. He got his start during college and decided to make it his career after graduation. Ansari has done various comedy specials, such as Aziz Ansari: Dangerously Delicious in 2012. 
The other notable part of Ansari's career is his breakout role in Parks and Recreation. He portrayed Tom Haverford on the show for all seven seasons. Tom is an entrepreneur, and Ansari got to show off his comedic skills. Critics praised the actor's performance, and Ansari earned a couple of nominations. 
After Parks and Recreation, Ansari appeared in other shows. Some works include Adventure Time and Bob's Burgers. The star also created and wrote the Netflix series Master of None. 
Aziz Ansari switched majors in New York University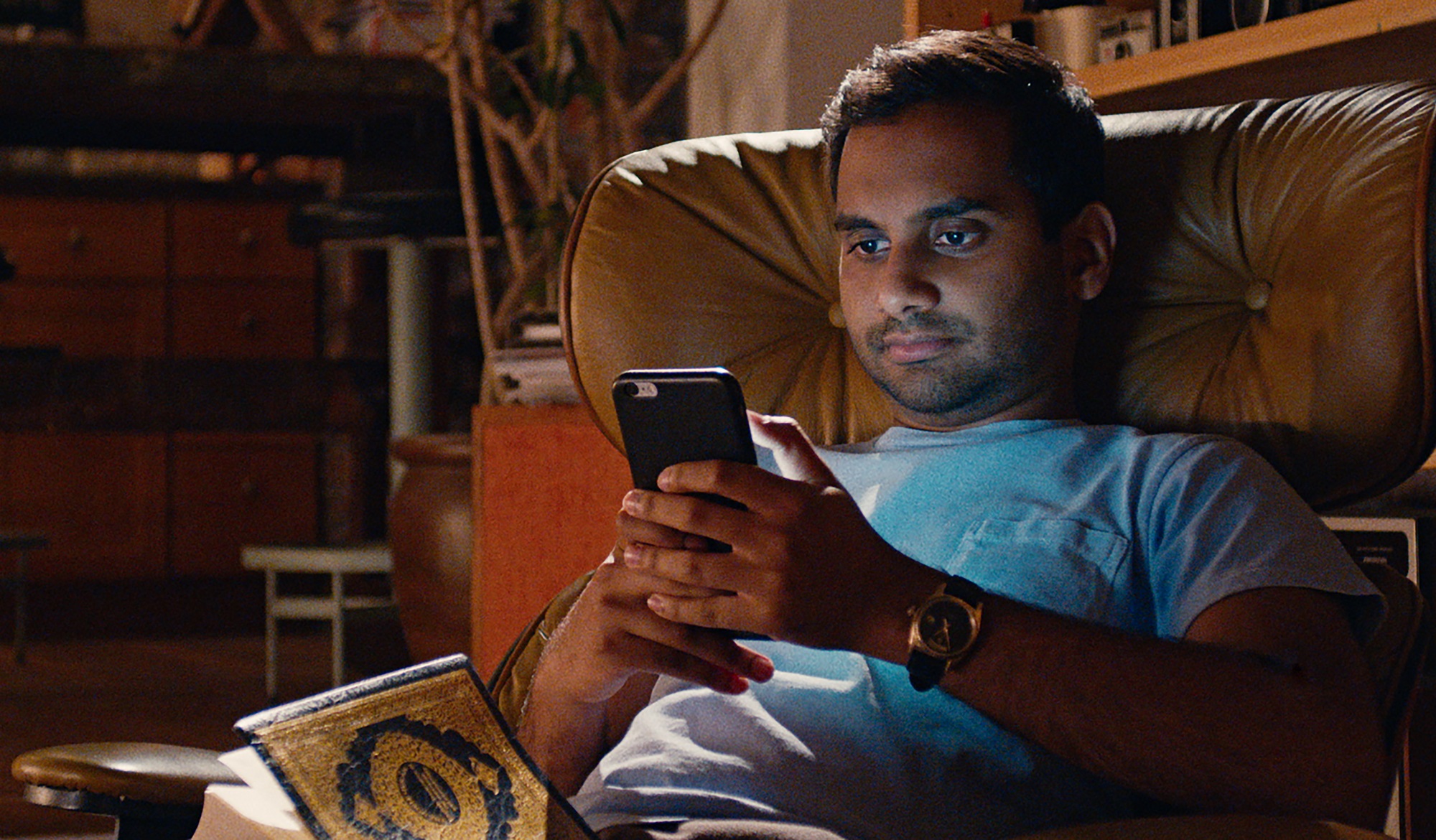 When it came time to go to college, Ansari packed up his bags and left for New York City. He attended New York University and graduated in 2004. The celebrity is one of several stars who has a degree in a field different from his career. 
According to Paste, Ansari originally majored in business. At the time, he did not know what he wanted to do, so he went to business school. He did stand-up comedy on the side since he developed an interest in it. In fact, Ansari decided to become a comedian instead of working at a company. 
However, Ansari did not drop out of college. The main reason was that he did not want to anger his parents. Instead, Ansari earned a degree in marketing "because that was really easy and I was just able to coast by and work on stand up." 
Ansari appears to have some skills in brand awareness. However, he does not think he learned much from his major. So far, the marketing degree is his only one. 
What Aziz Ansari is up to currently
In the past couple of years, Ansari has worked on comedy. He did a Netflix special called Aziz Ansari: Right Now. In 2020, he appeared in the Mark Twain Prize for American Humor ceremony to honor Dave Chappelle. The comedian is still working on his successful show Master of None. 
Ansari created and produced Master None in 2015. He starred as the lead character, Dev Shah, for the first two seasons. The series is on its third season, which became available to stream on May 23, 2021. 
However, the comedian is not the primary focus of the newest episodes. Nevertheless, Ansari still directed and co-wrote season three. The story centers around the relationship between Denise and Alicia. Fans can enjoy what the premise has to offer.