What is Matthew Perry's Net Worth and How Does He Make His Money?
Matthew Perry is well-known in the acting industry. The actor and screenwriter was born in 1969 in Massachusetts but went on to spend the majority of his childhood in Canada after his parents split up.
His mother, Suzanne Marie Langford, took up a career in journalism while his father, John Bennett Perry, was already making a name for the family in the acting business. Coming from an ambitious family, it is no surprise that Perry follows suit.
Despite his early interests and talents in tennis, Perry went on to pursue his passion for acting. Perry's journey of success thus far has been a long and lengthy one.
Matthew Perry's early acting career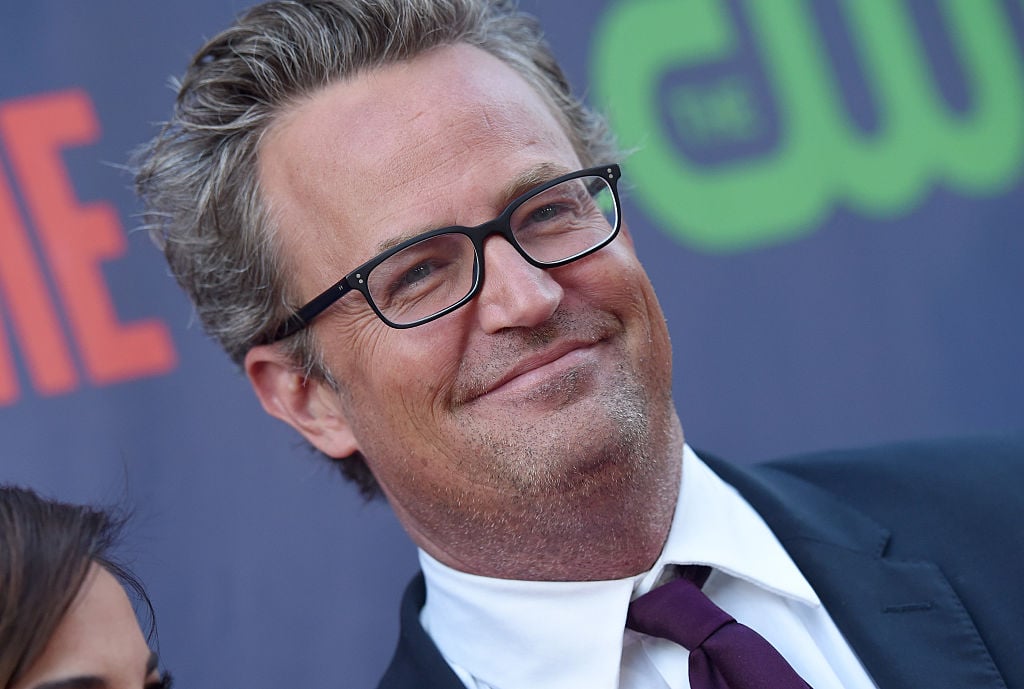 At the age of 15, Perry moved to Los Angeles to live with his father. Living with an established professional actor in a city that is a hotbed for the acting industry most likely spurred Perry's plans for the future.
Despite wanting to further his education at the University of California, he altered his plans to accept a great opportunity. Perry's first official acting appearance came in A Night in the Life of Jimmy Reardon. Unfortunately, the film and his role went relatively unnoticed.
Perry's first big acting break came from the television series Boys Will Be Boys. The sitcom was categorized as a fantasy comedy, and it definitely succeeded by putting Perry on the map. After the show was canceled Perry went on to appear in a few other popular programs.
Growing Pains and Empty Nest are two shows that gladly welcomed the young actor for guest appearances. Perry starred as the main character in Home Free, but the show only remained on the air for a few months.
Matthew Perry on 'Friends' and more
Believe it or not, Perry almost didn't land a role in the ever-so-popular series Friends. Perry was working on LAX 2194 when auditions for Friends were set to begin.
However, as luck would have it, the timing was on Perry's side and unexpected delays allowed him to audition. LAX 2194 never quite panned out, but, as we all know, Perry successfully secured the role of Chandler Bing inevitably changing the course of his career and life.
Friends premiered in 1994 and immediately started gaining fame. Jennifer Aniston, Courteney Cox, Matt LeBlanc, and David Schwimmer are the actors and actresses that were cast to depict the stories of a close group of friends living in New York City.
At some point, their friendships stopped feeling like part of the job. The cast openly admits how close they are as a result of working together so intimately for so long. For ten seasons the show ran as viewers fell in love with the characters and storylines.
In May of 2004, after airing 236 episodes, the series sadly came to an end. Perry continues to expand his acting career even after Friends ended. Since then he appeared in multiple films such as 17 Again and The Whole Nine Yards.
Matthew Perry's net worth and success
Perry's net worth is valued at 120 million dollars. Much of his established success and wealth is a result of his lucrative acting career. At certain points of the series Friends, Perry was making up to one million dollars per episode.
With numbers like that, it is no wonder how Perry managed to rack up such a high net worth. Not to mention the royalties that Perry actively receives from Friends as a result of renegotiating contracts in 2000.
In addition to all of this, Perry has managed to make a splash in the real estate scene. From Malibu to Los Angeles, Perry is a professional at acquiring and selling extremely luxurious homes.
Perry has worked hard for his well-deserved net worth. Though most people associate him with Friends, there are many different elements that factor into Perry's success and wealth.