What is Megan Thee Stallion's Net Worth?
Megan Thee Stallion hasn't been famous for long, but she's already one of the hottest rappers around. Known for her raunchy lyrics and Southern swagger, the self-professed "H-Town Hottie" has racked up a sizable fan base, millions of music streams, and lots of cash.
While it might seem like she popped up overnight, she's really been grinding for years. Read on to learn more about this star — from her career highlights to her net worth.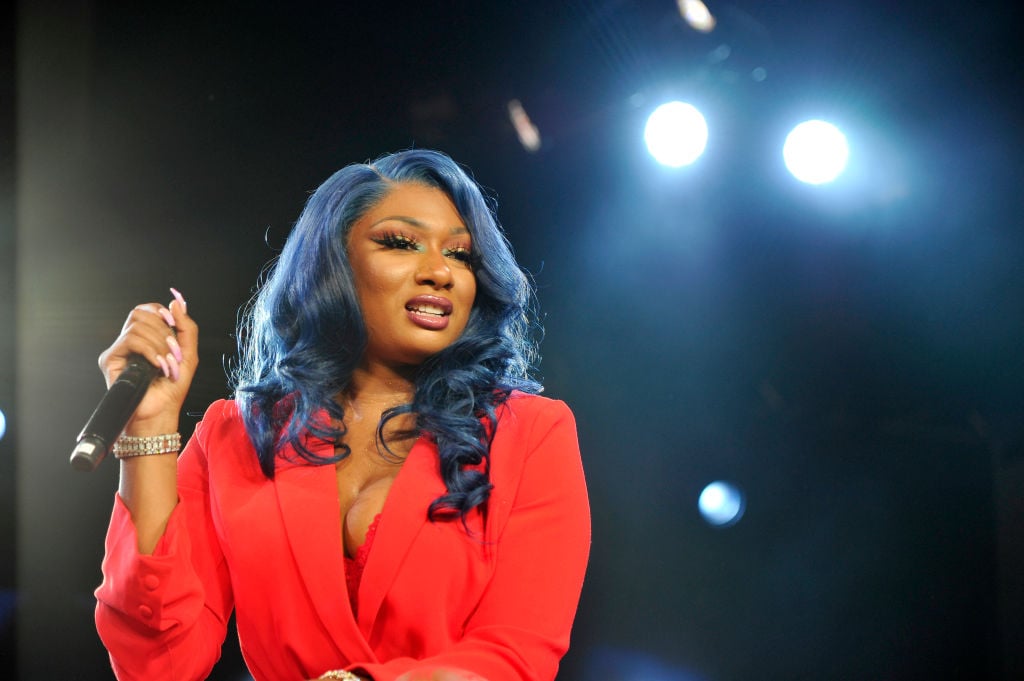 Megan Thee Stallion's early years
Megan Thee Stallion was born as Megan Pete on Feb. 15, 1995. Her mother was a rapper and used to bring her along to studio sessions, establishing her love for music at a young age.
As a teenager, Megan Thee Stallion began rapping. She developed her stage name from a nickname that her peers called her because of her height and curvy body. She eventually began performing around her native Houston, Texas before one of her freestyles went viral in 2013.
Megan Thee Stallion's career
Capitalizing on the attention from her freestyle, Megan Thee Stallion started working on mixtapes. She released her first one in 2016 and continued to release one each year that followed.
Finally, Meg received national attention in late 2018/early 2019 when her song "Big Ole Freak," which appears on her EP Tina Snow, took off. The song rose all the way to No. 65 on the Billboard Hot 100 before it stalled.
She followed up with the May 2019 album Fever, which spawned hits such as the ever-popular track "Cash Sh*t" featuring North Carolina rapper DaBaby. The album was favored by fans and critics alike, with some calling it her best work. To date, it's her most recent full-length project.
When Meg isn't working on music, she's focusing on her studies. She takes online classes at Texas Southern University, pursuing a degree in health administration. The "Hot Girl Summer" rapper has said in interviews that she one day hopes to open assisted living centers in her hometown.
Explaining her decision to stay in school despite her newfound success, Meg told HollywoodLife in 2019: "My grandmother was a teacher, and I started when my mom was alive and I feel like I definitely got to see it through. But it's for me to, school and my music were, like I said, both of my Plan As. So I've got to see it through."
Her mother, Holly Thomas, died in March 2019 from brain cancer.
What is Megan Thee Stallion's net worth?
At the time of this writing, Megan Thee Stallion's exact net worth is unclear. But PopBuzz estimates that it's somewhere between $500,000 and $2.7 million. And with a slew of forthcoming projects, we expect to see those numbers swell in the future. In the meantime, keep an eye for her next release, the album Suga, which could arrive on May 2.
Read more: What Was Mister Rogers' Net Worth at the Time of His Death?