What is Meghan Markle's Real Name?
Meghan Markle burst onto the scene after she began dating Prince Harry back in 2016. The two wed in May 2018 after a brief romance and engagement. And to everyone's knowledge, Harry married a woman named Meghan Markle. But believe it or not, Meghan is not the Duchess' real name.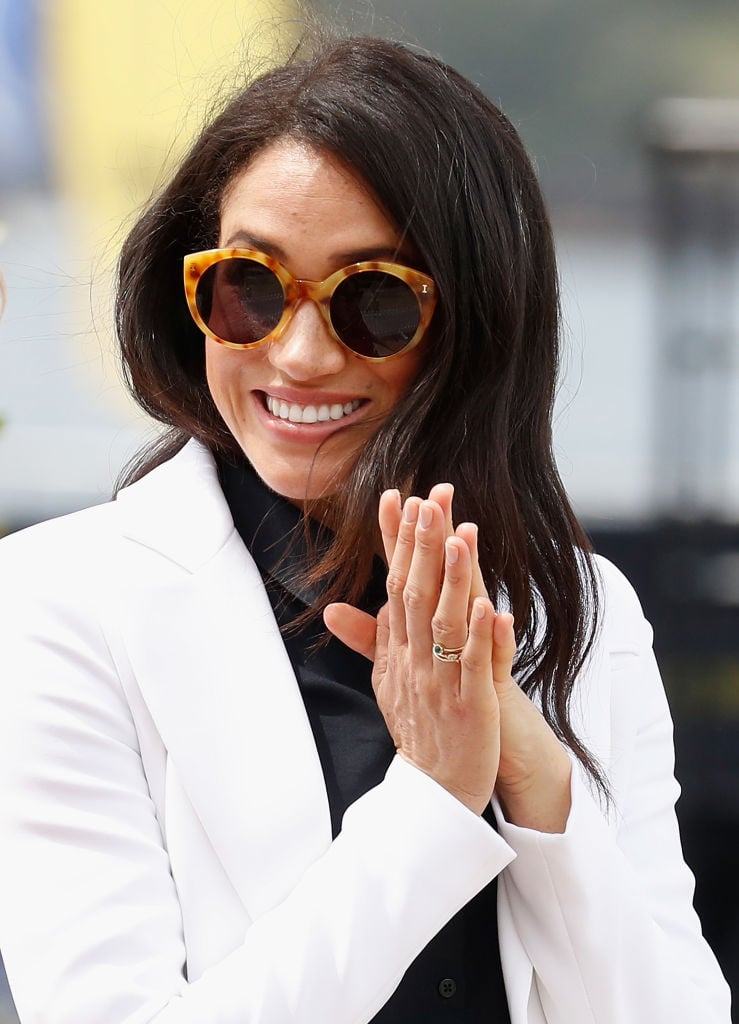 Meghan's first name is actually Rachel
When Meghan was born to parents Doria Ragland and Thomas Markle, they actually didn't name her Meghan. They named her Rachel Meghan Markle. Her parents wed back in 1979, and her mother gave birth to Rachel in 1981. Her mother never gave a reason for why she chose that name for her daughter, but as odd as it seems, when picturing Meghan with any other name besides "Meghan," Rachel actually seems quite fitting. She almost looks like a Rachel, doesn't she?
Some suspect she changed it because 'Meghan Markle' had a nice ring to it
Meghan hardly ever speaks of her real first name. And there is no true knowledge of what age Meghan was when she decided that Rachel was no longer who she wanted to be. For as long as Meghan's name has been tossed around Hollywood, primarily since she landed the role of Rachel Zoe on Suits (yes, her most famous role was playing a character named Rachel), she has always been known as Meghan. But when you say "Meghan Markle" and then "Rachel Markle" it becomes pretty obvious which one roles off the tongue better. The alliteration with Meghan sounds a bit more memorable, which may be why the Duchess chose to formally go by her middle name versus her first name.
Once Meghan married Harry, she became legally known as Meghan, Duchess of Sussex. However, before that, she had not legally changes her name from Rachel to Meghan. It can be assumed that when she took on that name change after becoming a member of the royal family, she made the move to legally change her first name as well. But for a long time, "Meghan Markle" had only been her stage name.
Meghan isn't the first celebrity to change her name
While it may come as a surprise that Meghan's real name is, in fact, Rachel, she is definitely not the first person to make such a name change. In Hollywood, many people want their names to be memorable. The alliteration with Meghan's is likely how she got people to remember her name after introducing herself. Lady Gaga and Madonna have very obvious stage names, but others aren't as obvious. Katherine Hudson goes by the stage name Katy Perry (after all, we didn't need two Kate Hudsons in Hollywood). Destiny Hope Cyrus is known today as Miley Cyrus. She actually legally changed her name to Miley a few years back. And you may not know anyone named Angelina Voight, but you have likely heard of Angelina Jolie.
Celebrities change their names all the time, and once they become well-known, they're essentially permanently stuck with that stage name forever. Meghan Markle is now one of the most famous women in the world, so she won't be going by Rachel any time soon. And oddly enough, Harry's real name is Henry.
Check out The Cheat Sheet on Facebook!