What Is Morgan Wallen's Net Worth?
Country music star Morgan Wallen has worked more on apologies than music as of late, affecting his net worth in surprising ways in the process.
Country music star Morgan Wallen has been working more on apologies than music as of late. It brought the controversial alum of The Voice to a bit of a fork in the road. After getting caught on camera nonchalantly using the N-word, Wallen is heading back on tour in February and hoping to turn the page on a dark part of his career. After two hit albums, what's the 28-year-old singer's net worth as he returns to the public spotlight?
The video cost Morgan Wallen in more ways than one
Although a certain amount of bad-boy buzz can be good for a musician, Wallen's recorded racial slurs opened a can of worms for the season six contestant of The Voice. Following the Jan. 31, 2021, incident, Wallen's record label swiftly suspended him and canceled his tour. He found himself ineligible for any awards for his sophomore album, Dangerous: The Double Album.
By summer, Wallen was doing an apology tour instead of concerts, with CNN highlighting an awkward apology that was somewhere between incoherent and boilerplate. Saying that he was using the N-Word "playfully" also did little for the embattled musician's image. As explained by Taste of Country, Wallen then pledged $500,000 to Black-led causes. Later, his manager had to clarify details about the money's delivery after Rolling Stone questioned Wallen.
Wallen ultimately sold his Nashville home — the site of the controversial video — the same month he pledged a half-million dollars to groups like the Black Music Action Coalition. Even though the country musician's net worth was recently estimated to be about $4 million, according to Celebrity Net Worth, 2021 was a costly year for Wallen in terms of image and accolades. Album sales proved to be a different story, however; Wallen's digital album sales spiked more than 1,200% immediately after the incident, according to NBC News.
Wallen was put on a musical path at a young age
Born to a teacher and a Baptist minister in Knoxville, Tennessee, Wallen showed a talent for singing at three and could play the violin by five, according to All Music. Although he nearly pursued his passion of playing baseball, Wallen committed fully to music after an elbow injury ended any sports ambitions by the end of high school.
His musical breakthrough came in 2014 when he competed in The Voice in the national spotlight for the first time. Although he was knocked off the show, Wallen ultimately made waves with his 2015 EP, Stand Alone, and topped the U.S. Country charts in 2018 with his debut album, If I Know Me.
The N-word video wasn't Wallen's first controversy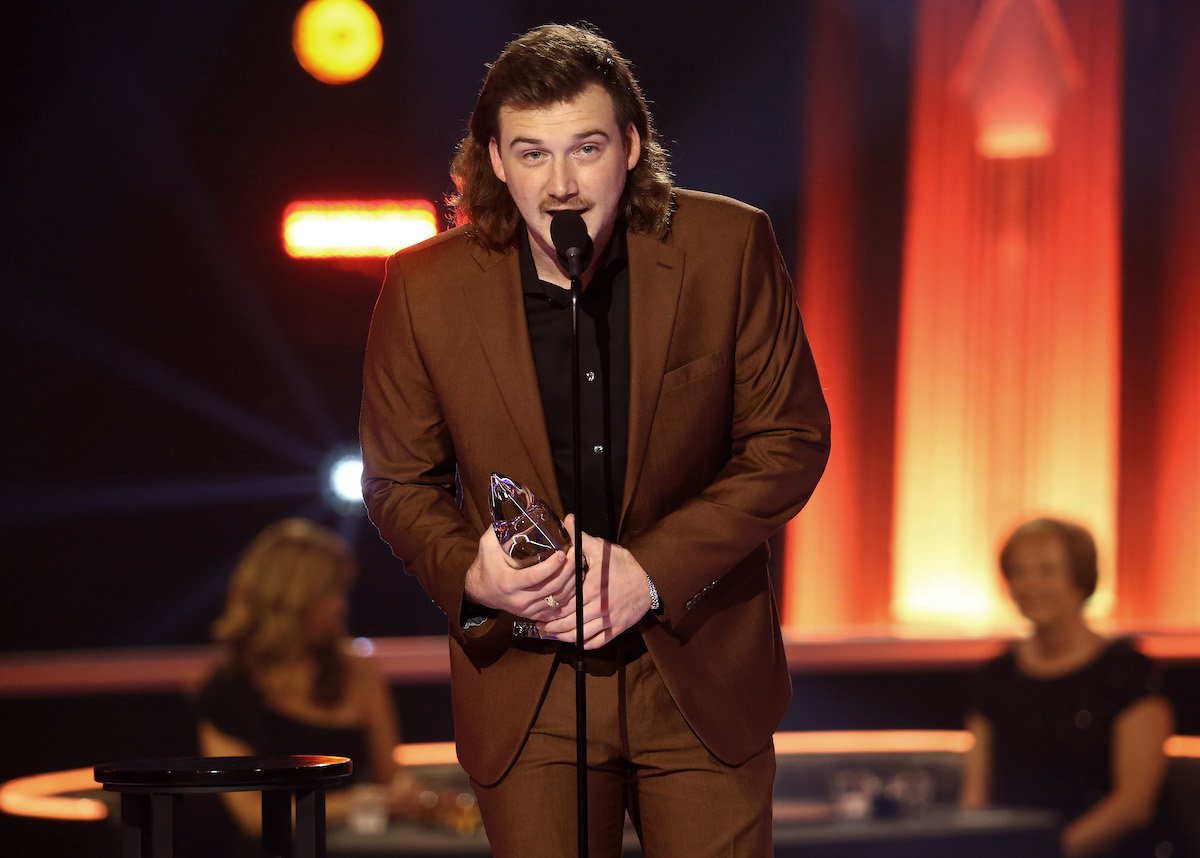 Wallen's clean-cut image was first called into question back in May of 2020. As elaborated by the Tennessean, Wallen was booted from Kid Rock's Nashville bar and restaurant and arrested for disorderly conduct. The incident gave Wallen his first foray into the world of public apology. The now-28-year-old focused on the affected restaurant workers and police officers who made the arrest. Charges were soon dropped.
Later that year, Wallen again faced controversy when Saturday Night Live barred him from performing for not following pandemic protocols. Despite explicit coronavirus rules laid out by Saturday Night Live, Wallen was seen partying without a mask in the lead-up to appearing on the popular late-night show. Jack White of The White Stripes replaced him. SNL gave Wallen another chance a couple of months later.
But neither controversy compared with the racial-slur video. It released less than a month after Wallen launched his second full-length album. Although telling TMZ he was "embarrassed and sorry," cooling down the controversy a bit, other country music stars publicly rebuked Wallen. Jason Isbell, Mickey Guyton, Leah Turner, Kelsea Ballerini, and Maren Morris all condemned Wallen's comments.
Wallen now heads on tour to finally promote his 2021 album, Dangerous, with dates ranging from February through September 2022.