What is Nicole Richie's Net Worth?
Nicole Richie has been making headlines as of late, thanks to her new comedy series entitled Nikki Fre$h. Most people already knew Nicole Richie as Lionel Richie's quirky, funny, and energetic daughter who had her own reality show when she was just barely an adult, who later went on to become a fashion expert in a few different fashion competition shows.
But Nicole is so much more than just a TV personality. Her career may have gotten its start with a little help from her family name, but she quickly turned her passions into a multi-million dollar career due to her own hard work and dedication. Here is a look at Nicole Richie's career, family life, and net worth.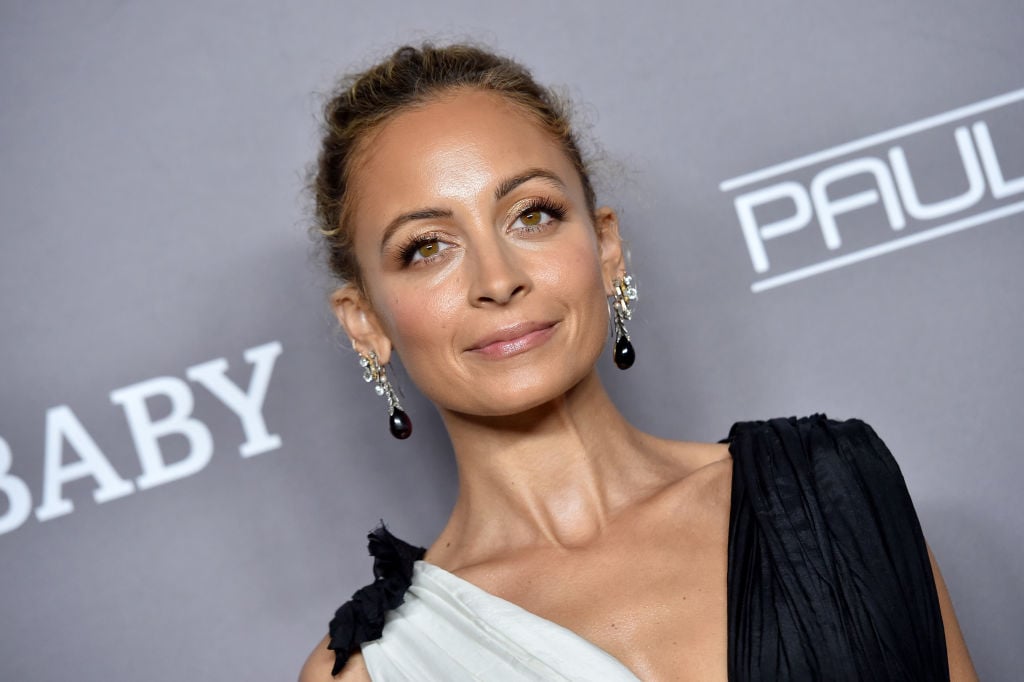 Nicole Richie's has a busy career
RELATED: Nicole Richie Wants Bill Nye's 'Big Science Energy' On Her Show
Being the daughter of an international music icon definitely came with its fair share of perks. When Richie was still in grade school, she was able to rub elbows with some of Hollywood's most well-to-do families, which is how she and Paris Hilton became such good friends. 
In 2003, the two BFFs decided to create their own reality show called The Simple Life, where they said goodbye to their fancy cars and expensive mansions and moved in with a family in rural Arkansas. The show was an instant hit and brought the Fox network some of the highest ratings that they had seen in a long time. The show continued to run for five more years until she and Hilton's friendship eventually fizzled out.
After leaving The Simple Life, Richie went on to appear in a few television series including 8 Simple Rules for Dating My Teenage Daughter, Six Feet Under, and Chuck. In 2014, she starred in another reality show entitled Candidly Nicole that aired on VH1 for two seasons. She has also created, produced, and starred in her newest Quibi series entitled Nikki Fre$h.
In addition to acting, Richie also loves fashion. She has modeled for high-end brands like Jimmy Choo and Bongo Jeans. In 2008, she created her own jewelry and accessories line called House of Harlow 1960. She later went on to add several different types of apparel to the line, such as maternity wear.
She is also a best-selling author. In 2005, Richie wrote a book entitled, The Truth About Diamonds. She classified the book as semi-biographical, although it is listed as fictional. The story is about a girl named Chloe Parker who gets adopted by a famous singer and lives a fun life in Hollywood but eventually starts hanging out with the wrong crowd and gets caught up in drugs and alcohol.
Nicole Richie's Family
Richie's birth name was Nicole Escovedo. Her biological parents' names are Peter Michael Escovedo and Karen Moss. Her biological parents were heavily involved in the music industry and good friends of Lionel Richie. When she was just two years old, her birth parents sent her to live with Lionel and his wife because they were unable to afford to take care of her, and they were both on the road all the time and didn't think that constantly traveling was good for a toddler.
After living with the Richie family for a while, both Lionel and his wife, Brenda, fell in love with Richie and considered her to be like a daughter to them. When Richie was 9 years old, Lionel and Brenda officially adopted her.
Richie's large family grew even more in 2008 when she and Good Charlotte frontman, Joel Madden, welcomed their first daughter. Just a year later, the couple announced the birth of their son. Madden and Richie have been together since 2006 but officially tied the knot in 2010.
What is Nicole Richie's net worth?
Richie's love for fashion has made people in the industry look at her as an expert. Because of her fashion experience, she was a mentor on the fashion competition show, Fashion Star in 2013, was recently featured as a judge on Heidi Klum and Tim Gunn's newest fashion show, Making the Cut.
Richie may have come from a wealthy family, but it is her own hard work and creativity that has gotten her to where she is today. According to Celebrity Net Worth, her versatile career choices has allowed the Nikki Fre$h star to accumulate a net worth of around $10 million.
Richie's husband, Joel Madden, has also had an extremely successful career over the past couple of decades. While working with his brother, the Good Charlotte singer has made several albums that have sold over 10 million copies combined. Thanks to his successful music career, Richie and Madden have a combined net worth of over $30 million.