What Is Oprah Winfrey's Net Worth?
Who can forget that day in 2004 when Oprah gave everyone in her show's audience a car? It's an event that still gets parodied today. "You get a car, and you get a car, and you get a car!" she yelled with glee.
It turns out the cars were part of a promotion for the new Pontiac G-6 and she didn't have to pay full sticker price for everyone's new wheels. But if she had wanted to buy a couple hundred cars just for the fun of it, Oprah is one of the few people out there who can afford to do so.
Who is Oprah Winfrey?
Oprah Winfrey, or Oprah as she's known, is a media mogul at the top of her game, a philanthropist, and an actress. But she didn't grow up in the lap of luxury – in fact, it was quite the opposite. She grew up poor and had challenges during early childhood and adolescence.
Oprah grew up on her grandmother's farm in Mississippi until she was six. After that, she moved to her mother's house in Milwaukee where she was molested by several people, including relatives, while her mom was at work. She moved in with her father as a teenager and lived under his strict rules.
Life was hard, but Oprah was tougher. Some people believe that she became so successful because of her upbringing. Her negative circumstances created an inner desire to succeed.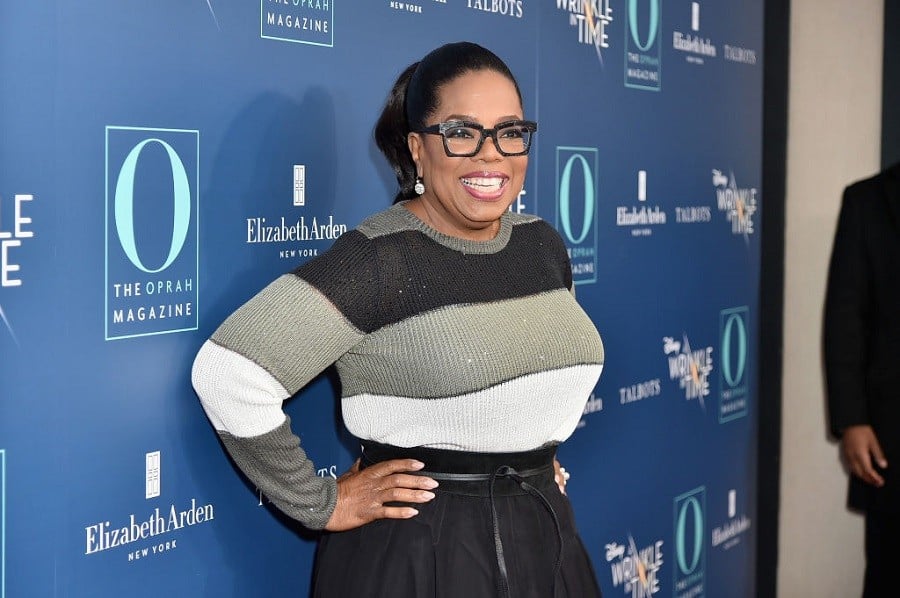 How much money does Oprah have?
Forbes estimates Oprah's net worth to be around $2.9 billion. That puts her sixth on the list of richest self-made women. She's the only African-American woman to earn a spot on their list.
Her career started out when she dropped out of college to co-host the talk show "People are Talking" at a local television station. Unfortunately, Oprah experienced sexual harassment at work and was fired after just over 7 months on the job. But the whole experience left her with the feeling that she was born to host a talk show. The Oprah Winfrey Show launched in 1985. This same year was when her acting career took off and she was nominated for an Academy Award for her work in The Color Purple.
Oprah started her production company, Harpo Productions, in 1988. She shifted the focus of her talk show in the 90s to differentiate from other talk shows and didn't worry when ratings went down temporarily. Next, she launched Oprah Magazine and the Oprah Winfrey Network.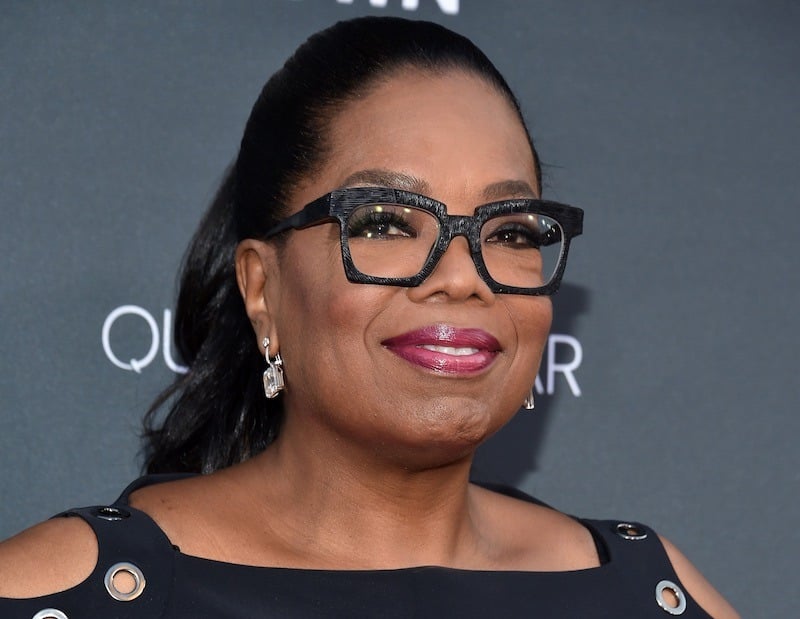 She lives at The Promised Land
Oprah's main home is a $52 million estate called The Promised Land in Montecito, California. She also owns many homes in different states and a vacation home in Antigua. She gets there on her custom-designed $42 million jet. Obviously.
The philanthropist gives a lot of money away, too. Through her Angel Network, Oprah has donated millions and helped build schools in impoverished areas of the world.
Oprah's show may not be on the air anymore, but she hasn't disappeared from the public eye. In 2015, she bought 10% of the company Weight Watchers and is credited with helping increase their sales. She is also a frequent contributor to CBS's 60 Minutes.