What is Owen Wilson's Net Worth?
A decade ago, Owen Wilson was at the top of his game. Well known for his mostly raunchy roles in rom-coms, he was Hollywood's ultimate slacker character. He is best known for movies such as Wedding Crashers, Zoolander, Starsky & Hutch and many more.
For the past few years, he has taken a step back from acting to work on his own mental health. But, it seems Wilson is ready to get back in the saddle and has four new movies scheduled for the coming year. 
Owen Wilson's career in Hollywood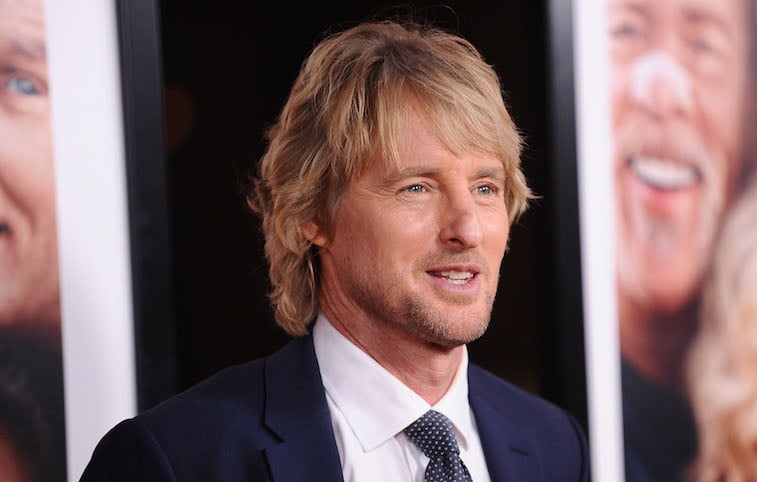 Born in 1968 in Dallas, Texas, Wilson has a long resume of films under his belt. He is loved by many for his iconic voiceover work on Cars and Cars 2 in which he brought Lightning McQueen to life.
Wilson became interested in filmmaking while in college at the University of Texas at Austin. He collaborated with fellow student Wes Anderson to create films such as Bottle Rocket, Rushmore and the Royal Tenenbaums, which earned him an Academy Award nomination for Best Original Screenplay.
In the early 2000s, Wilson teamed up with Ben Stiller and Vince Vaughn, starring in one comedic hit after the other. The three of them joined his brother, Luke, and Will Ferrell to create what they referred to as the "Frat Pack." In late 2020, Wilson will be back on the big screen appearing in Marry Me with Jennifer Lopez.
The Wilson Brothers
Owen shares his celebrity stardom with his equally famous brother, Luke Wilson, who has starred in major motion pictures including, Legally Blonde, Anchorman, and Old School. 
The brothers shared the screen together in The Royal Tenenbaums and The Wendell Baker Story. Luke Wilson has a reported net worth of $50 million, which is somewhat less than his older brother, Owen.
Owen Wilson's net worth
Wilson's films have grossed $2.25 billion at the box office. Celebrity Net Worth estimates Wilson is worth about $70 million. As an acclaimed actor, he now demands $5 – $7 million for each film that he stars in.
He earned a career-high payout of $15 million for Wedding Crashers and received $10 million for his role in Starsky & Hutch. His movie in 2000 with Jackie Chan, Shanghai Noon, grossed $100 million worldwide. Night at the Museum is his highest-grossing film to date, coming in at $244 million. Wilson owns a million-dollar mansion in Santa Monica, California, and spends a lot of his hard-earned money on child support payments.
He sends more than $35,000 per month to his ex Varunie Vongsvirates for a daughter he has never met, Lyla. Wilson also has two sons from past relationships.
Wilson has managed to say the word WOW in every movie he has ever appeared in. Hopefully, 2020 will be the year his WOW factor returns, so fans can once again watch what made him legendary in the first place.