What Is Paul Rudd's Skincare Routine?
Paul Rudd seems as though he never ages. Indeed, it leaves one to wonder if he has a Dorian Gray painting hanging in his attic. 
In reality, Rudd is not superhuman, nor is he immortal. As it turns out, he just hit the genetic lottery. That's not to say the actor doesn't get some help with his diet or skincare routine. Let's take a look at what he does to keep his youthful good looks.
Paul Rudd is People's Sexiest Man Alive in 2021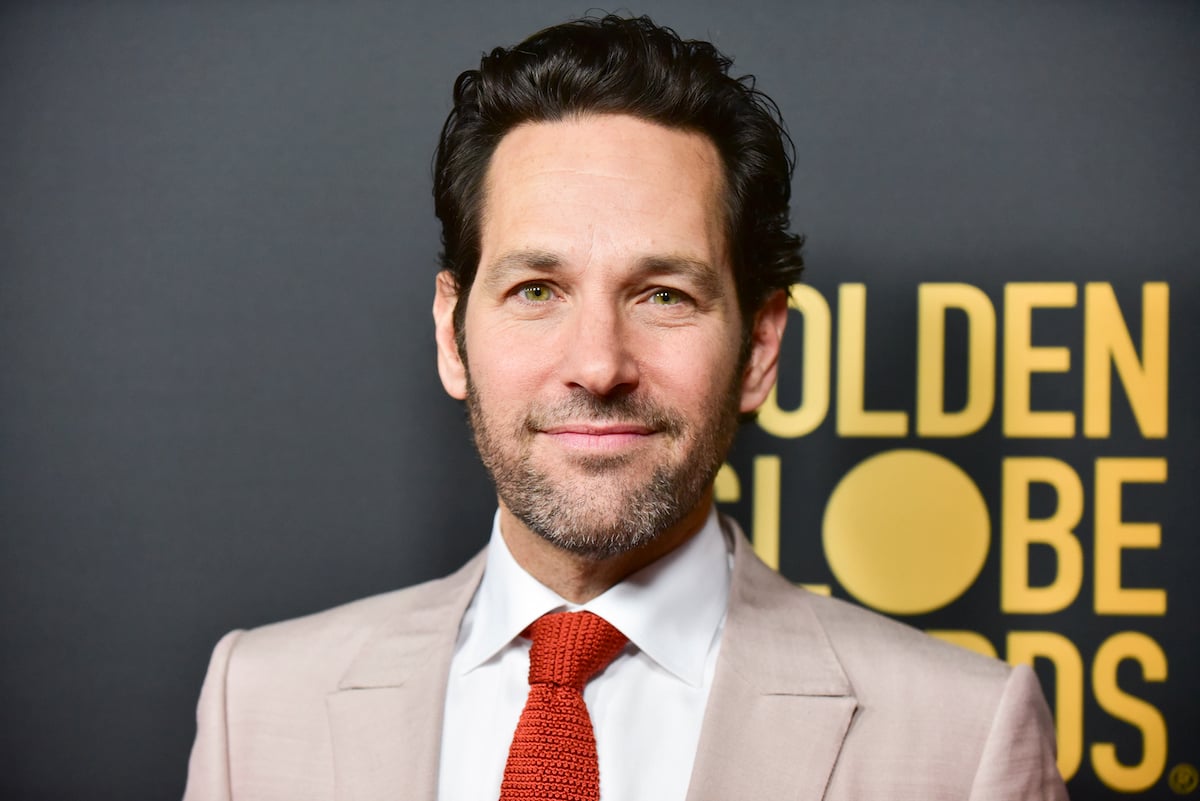 At 52, Rudd doesn't look a day over 30. He was named People's "Sexiest Man Alive" in 2021. The honor is arguably thanks to his boyish good looks, but the fact that he is on the backside of 50 and still has boyish good looks to speak of is impressive.
Rudd expressed amazement and disbelief at receiving the title but is nonetheless thankful and appreciative. He jokingly told People that his wife would have chosen Keanu Reeves: "Come on, he's Keanu, I'd vote for him." Reeves, by the way, has never earned the title of People's Sexiest Man Alive but was in the running in 1994.
How Paul Rudd keeps his skin glowing
According to Page Six, Rudd uses concealer. However, he doesn't just slap it on. As he told Marvel co-star Elizabeth Olsen, he uses his ring fingers to dab concealer. These are the weakest fingers on the human hand, so using them causes less damage to the skin around the sensitive eye area.
He is also a big believer in sunscreen. He told InStyle: "I'm not one for tanning. I used to be, back when I was rocking the Depeche Mode look. Honestly, I wear sunscreen not to prevent wrinkles but because I don't want to get skin cancer." Great advice, even if you aren't trying to dial back the years.
In addition, he mentioned he went to great lengths to get in top shape to play Ant-Man. He says he ate healthily and eliminated anything fun for a year, meaning no alcohol or tasty foods.
Roles that made him famous
Paul Rudd got his start on TV. He has been on shows such as Sisters and Wild Oats. He jumped to the big screen as Cher Horowitz's love interest/stepbrother in the movie Clueless.
In 2004, Rudd began working with director/producer Judd Apatow, first on the film Anchorman: The Legend of Ron Burgundy as Brian Fantana, opposite Will Ferrell, Steve Carell, and David Koechner. Rudd joined Apatow again in 2005 for The 40-Year-Old Virgin, starring Carell and Seth Rogen.
Rudd made a cameo as John Lennon in the film Walk Hard: The Dewey Cox Story in 2007. The scene included a hilarious war of words with Paul McCartney, played by Jack Black. Rudd also appeared with Jason Segel in I Love You Man, where he and Segel play buddies who bond over their mutual love for the band Rush. Both actors are fans of the band in real life.
Paul Rudd has earned his title as Sexiest Man Alive. When asked about it, he has been so humble that he almost seems embarrassed to even talk about it. There really is nothing sexier than a man who doesn't even know how sexy he is. And if Rudd keeps up his skincare habits, he will remain so for a long time.