What Is Pink's Real Name and What Is She Doing Now?
Pink is an award-winning musician who has kept up her career for decades. But as you might have guessed, that's not her real name.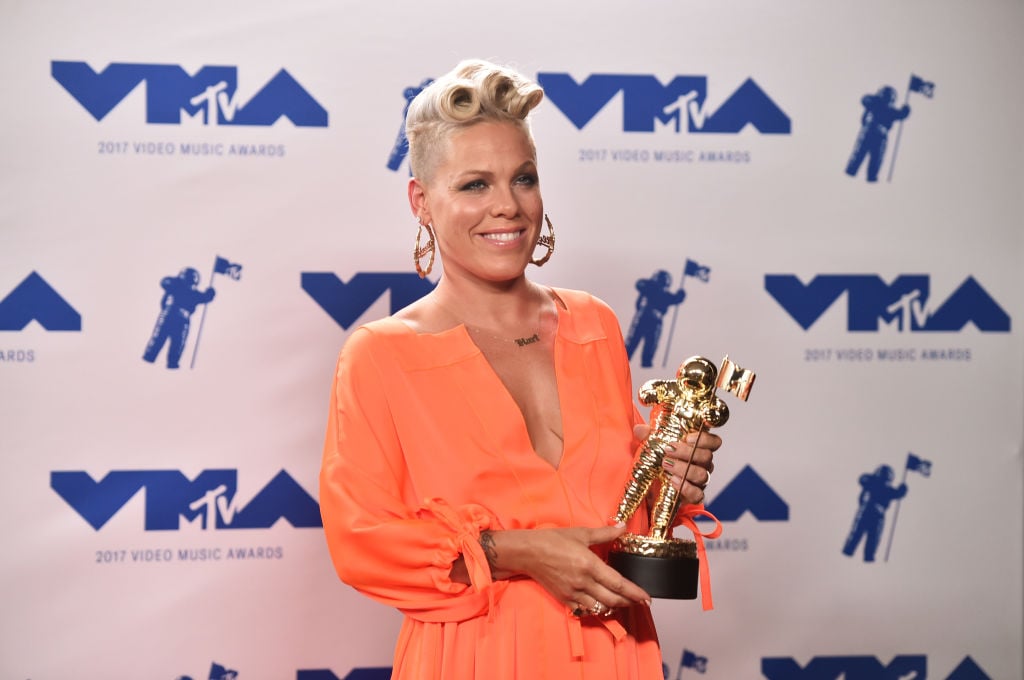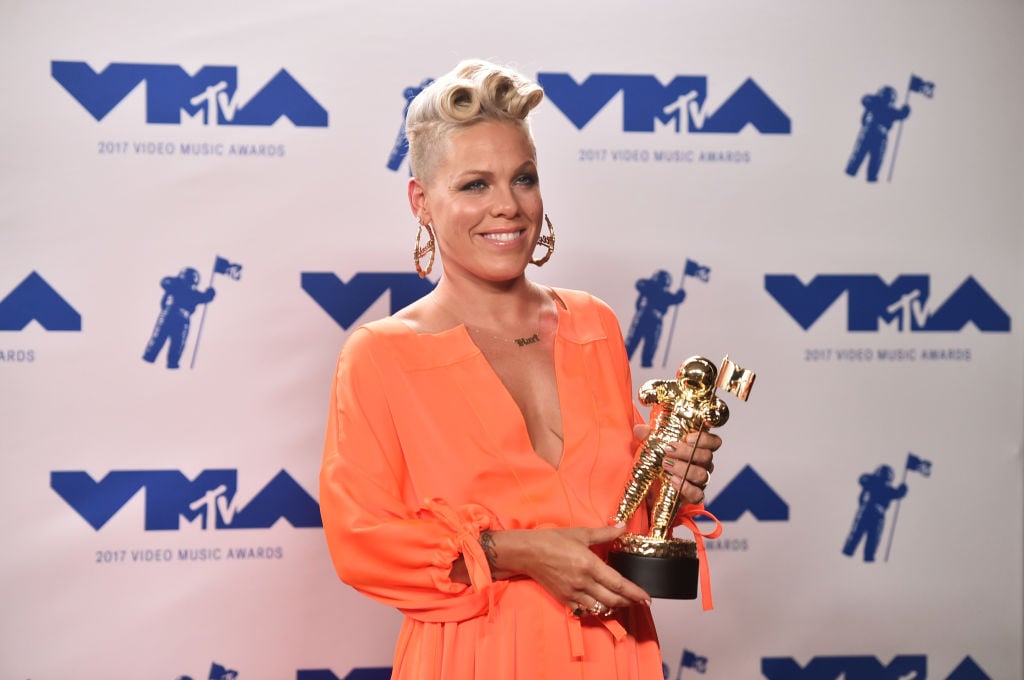 It's crazy to think that Pink's debut album was released almost 20 years. The 39-year-old singer has since racked sold over 60 million albums and won three Grammy awards. She has had number one hits, toured with some of the hottest acts in music, and now is receiving a star on the Hollywood Walk of Fame. How did she get here, what is she up to now, and just where did she get her famous nickname?
The Singer had to work hard to find success
Growing up in Doylestown, Pennsylvania, P!nk dreamed of performing on Star Search and becoming a big star. She told Vanity Fair, "I told my mom that if I didn't get on 'Star Search' by then, I wasn't going to be cute anymore and I would never be successful." She never made it to Star Search, but instead toured local Philadelphia nightclubs.
By the time P!nk was 15, she was playing in nightclubs and doing drugs. At this point, the singer was kicked out of her house and later dropped out of high school. At 16, P!nk was signed by music producer LA Reid to join the R&B girls group in Choice. But stardom wasn't hers yet. A name change and a solo career were still to come.
Alecia Moore becomes P!nk
Of course, the famous rocker hasn't always been P!nk. The singer we now know as P!nk was born Alecia Beth Moore. While some might think that she got her stage name because of the color of her hair, the singer told Good Morning America that her hair was actually green at the time her new name came to be.
P!nk told the morning show that there are many reasons why she goes by P!nk, some of which are inappropriate. However, she credits the movie Reservoir Dogs for her name. In the movie, one of the characters is given the nickname Mr. Pink. Her friends gave her the nickname and it stuck.
P!nk sets out on her own
After Choice failed to go anywhere, the artist set out on her own. She struggled to find her place and made some questionable business choices. She told Vanity Fair, that one day she will write a book about all the horrendous choices she made along the way.
Eventually, Alecia figured things out and became a massive star. Her debut album Can't Take Me Home went double platinum and produced the hits "Most Girls," "You Make Me Sick," and "There You Go," all of which were top ten hits. In 2010, the singer released a greatest hits album. Her seventh studio album was released in 2017.  
Hard work is rewarded
On February 5, 2019, P!nk was awarded a star on the Hollywood Walk of Fame. The star was presented by Ellen DeGeneres. Her two children and husband Carey Hart were in attendance. Of the event P!nk said, "It's been two decades and it's been meaningful and it's been awesome. Today for me is a celebration of something that my dad taught me. And that is 'to thine own self be true' She thanked her fans, husband, and children at the ceremony, "Thank you to my fans — you guys make it matter. Thank you for coming. My husband — he's so cute. He's my muse and if he didn't piss me off all the time I'd have not much to say. I wouldn't be standing up here if it wasn't for you. Never change. My children — you guys are my stars and I would never shine without you."
In March, P!nk will head out on her worldwide Beautiful Trauma tour. The tour marks her seventh tour. The tour kicks off on March 1 in Fort Lauderdale, Florida and will wrap up on October 5 in Rio de Janeiro.