What Is Portia De Rossi's Real Name?
Portia de Rossi has been in the entertainment industry for a couple of decades. You have probably seen her star on popular sitcoms like Ally McBeal and Arrested Development. She is known for being married to one of America's favorite comedians and daytime talk show host, Ellen DeGeneres.
For a long time, de Rossi was a very private person and was not willing to share a lot of things about her personal life with the public. Since being married to DeGeneres, however, the famous actress has started to open up to the public more and has even written an autobiography. 
Even though she is sharing more about herself here lately, there are still several unanswered questions that many fans have for her. For instance, is her real name actually Portia de Rossi? Here is what we know about the Scandal star's birth-given name.
What is Portia de Rossi's real name?
De Rossi was born Amanda Lee Rogers on  January 31, 1973, in Horsham, Victoria, Australia. When she was just nine years old, her father passed away, leaving her and her older brother to live with their mother in Grovedale, Victoria. 
When de Rossi was just a child, she started her modeling and acting career. At first, she was only appearing in small commercials and magazine ads. However, it didn't take long before movie executives to notice her, and in 1994, she landed her first prominent role in the movie, Sirens.
Why did Portia de Rossi change her name?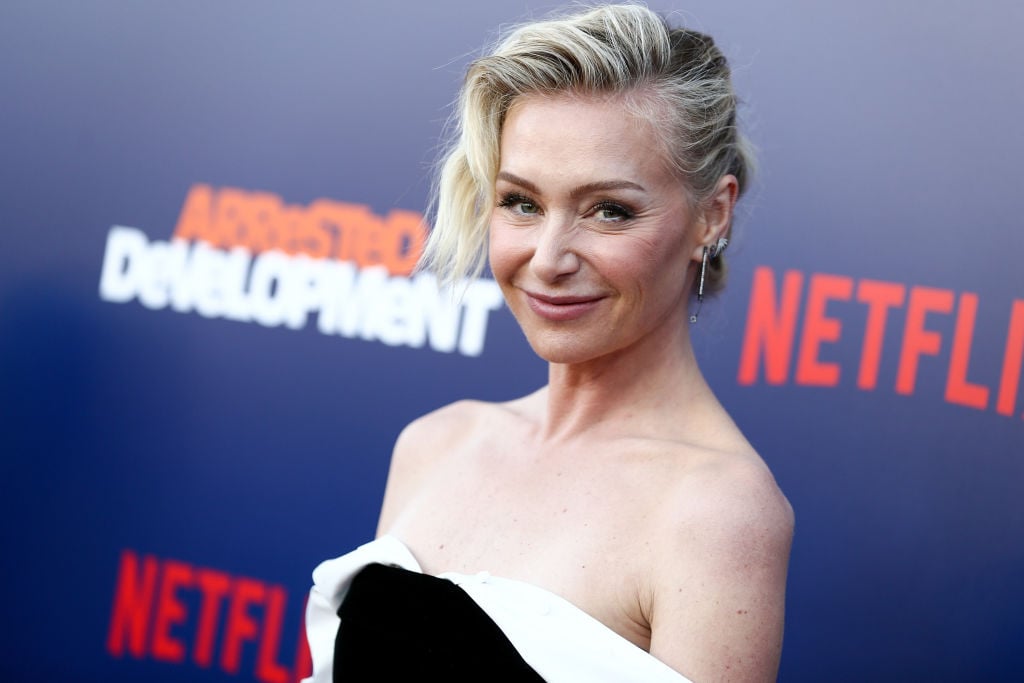 Since she was a little girl, all de Rossi ever wanted to be was a famous actress. After having a small career in show business as a child, she thought that if she ever wanted to make it big in the industry, she was going to have to do something drastic to stand out. 
So, when she was 15 years old, she legally changed her name to Portia de Rossi. According to Best Life, she got the inspiration to change her name to "Portia" after reading Shakespeare's The Merchant in Venice. 
For her last name, "de Rossi," she wanted something that sounded exotic. She once said: "I was Australian and I thought that an exotic Italian name would somehow suit me more than Amanda Rogers."
Although many fans feel that the name "Amanda Rogers" would have been perfectly acceptable for Hollywood, it is hard to argue the fact that "Portia de Rossi" does sound more exotic and maybe even a little daring.
Portia de Rossi's relationship with Ellen DeGeneres
For a long time, de Rossi was scared to let the world know that she was gay. In fact, she has actually said that one of the reasons why she wanted to change her name was because she was struggling with her sexuality.
In 1996, de Rossi married a documentary filmmaker named Mel Metcalfe. The two divorced in 1999 and she had later said that she had only married him so that she could get a green card.
Shortly after her divorce from Metcalfe, she met DeGeneres. At the time that she met her future wife, she was working on Ally McBeal and had not yet told anyone that she was gay and was afraid to pursue a relationship with "the most famous lesbian in the world." 
In an interview with Oprah, de Rossi did admit, however, that when she saw DeGeneres for the first time in person, it was definitely love at first sight.
"I just walked over to say hello to her, and I couldn't believe it," de Rossi said. "But she turned around and it was like an arrow was shot through my heart. I felt weak at the knees and was overwhelmed with how I felt, but then it took me about 10 months to get the courage to actually do anything about it."
In 2005, de Rossi and DeGeneres went public with their relationship. And in 2008, the couple got married in a private and intimate ceremony in front of a few of their close friends and family members. Today, the pair are still together and happier than ever.