What Is Prince Harry's Legal Name? Duke of Sussex Drops HRH and Surname After Royal
There are many ways in which royals live life differently. For example, a lot of people know that they generally grow up in palaces filled with butlers, maids, and nannies. As adults, they might also be expected to do charity and diplomatic work instead of getting a 9-to-5 job like everyone else.
Something that also raises a lot of questions among fans is how royals approach their names. Prince Harry recently made news for "changing" his name after his royal exit, so there are no doubt many people who are confused about what his legal name is now. Read on below to learn about Prince Harry's name and how it has changed over the years.
What was Prince Harry's legal name when he was born?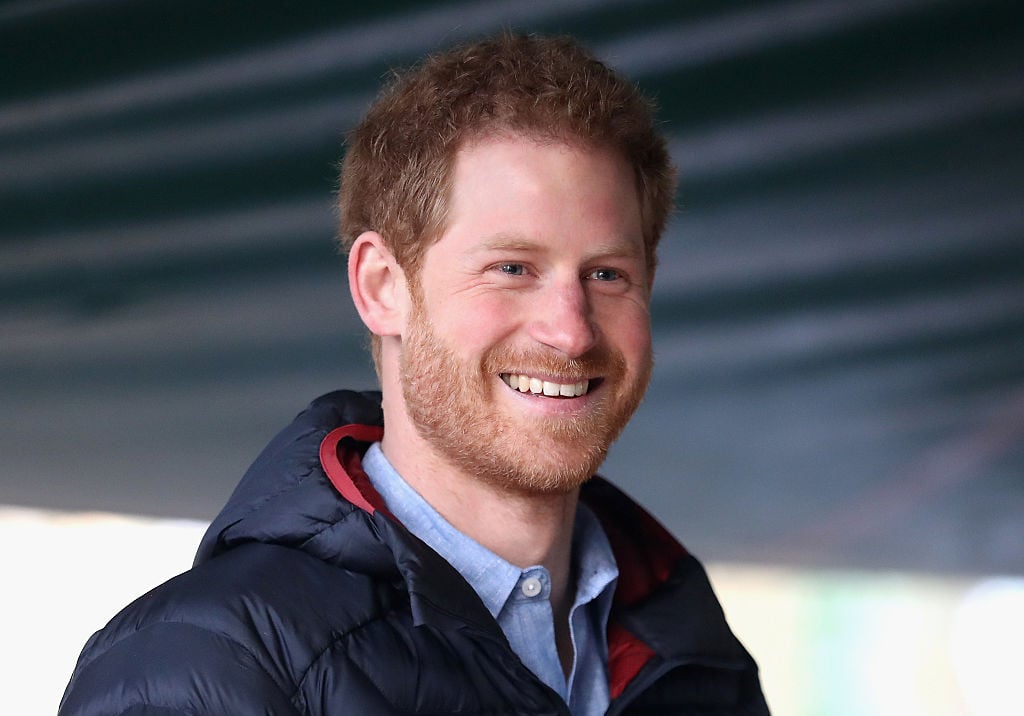 Prince Harry was born as Prince Henry Charles Albert David of Wales. He is the son of Prince Charles and the late Princess Diana.
Both of Prince Harry's parents were known as the Prince and Princess of Wales. As such, it was not surprising that "of Wales" became Prince Harry's last name as well.
Technically, the royal family's last name is Mountbatten-Windsor, which was made by combining Queen Elizabeth's last name (Windsor) and Prince Philip's (Mountbatten). Mountbatten-Windsor is the name that any royal can use for official purposes.
However, many royals choose to use their own title as their last name. Growing up, Prince Harry and his brother, Prince William, were known as Harry Wales and William Wales in school.
What did Prince Harry's legal name become after he got married?
When Prince Harry married Meghan, Duchess of Sussex in 2018, Queen Elizabeth granted him the title Duke of Sussex. Prince Harry, then, dropped his "of Wales" last name and used his Sussex title instead.
His legal name, according to his son's birth certificate in 2019, was His Royal Highness Henry Charles Albert David Duke of Sussex.
However, it is important to note that his son, Archie, has the last name Mountbatten-Windsor. It is believed that, since Prince Harry and Meghan want to give Archie a more "normal" upbringing, they opted for him to use the last name Mountbatten-Windsor instead of Sussex.
What is Prince Harry's legal name now?
Earlier this year, Prince Harry and Meghan announced they were splitting away from the royal family. As part of their exit agreement, the couple reportedly also dropped some things from their names.
When Prince Harry registered his new charity project, Travelyst, he dropped his HRH title. Additionally, there are reports that he will no longer use the last name Mountbatten Windsor.
At an event for Travelyst in Scotland back in March, the host shared with the crowd to keep things casual with Prince Harry, saying: "He's made it clear that we are all just to call him Harry. So ladies and gentlemen, please give a big, warm, Scottish welcome to Harry."
However, a source told Us Weekly, that Prince Harry is "not planning to officially drop his Mountbatten-Windsor title legally." He will simply "keep things casual" whenever he can and go by his first name. For now, his legal name is said to be Prince Henry Charles Albert David, Duke of Sussex.
Will Prince Harry change his name even more?
It's not clear whether this is the final version of his name or whether Prince Harry could change it even more. Some fans speculate that, given his alleged desire to be known by just his first name, there is a chance that he might simply go by Harry Sussex at some point.
Because Prince Harry and Meghan have shown that they are different than other royals, perhaps it could be possible for Prince Harry to change his last name to Markle. Additionally, the two of them could combine their names in some way as well.