What Is Prince William and Kate Middleton's Scowling, Show-Stealing Bridesmaid Up to Now?
Long before Prince Louis' mad face during an appearance on the royal balcony went viral, another youngster caught everyone's attention and became an internet sensation when she joined Louis' parents on the royal balcony after they tied the knot.
Who can forget the young bridesmaid who had it with the noise and scowled while putting her hands over her ears as Prince William and Catherine, Duchess of Cambridge kissed? All these years later, royal fans have wondered about the little girl since we haven't heard much about her since. Read on to find out what's she up to today.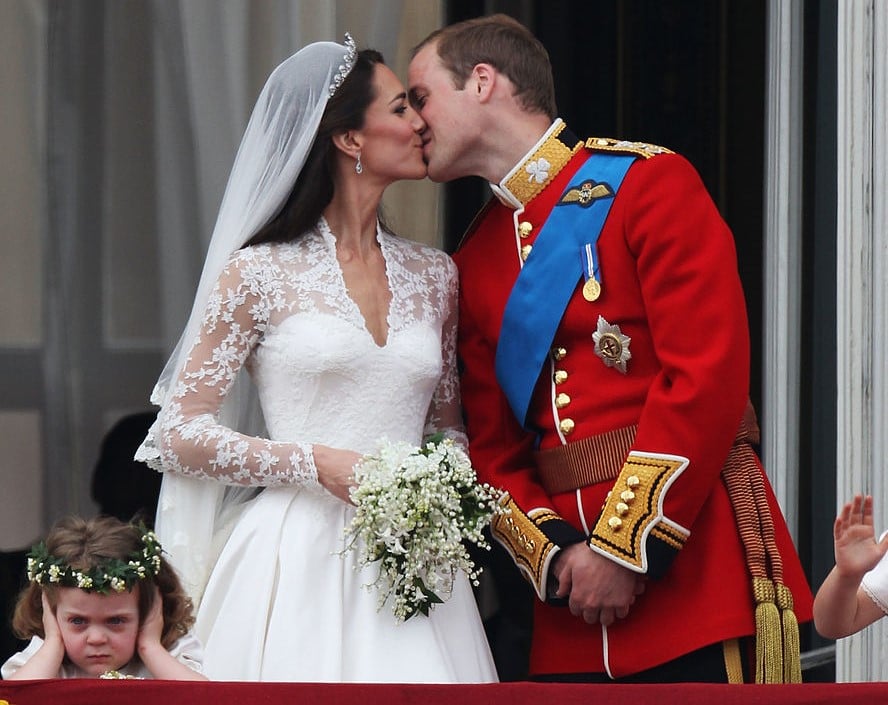 Prince William and Kate Middleton's wedding party
Nearly 2,000 guests attended the Duke and Duchess of Cambridge's nuptials on April 29, 2011. Prince Harry was William's best man and Pippa was Kate's maid of honor. The rest of the wedding party consisted of two pageboys and four young bridesmaids.
One of their pageboys, Tom Pettifer, was 8 years old at the time and is the son of William and Harry's former nanny Tiggy Legge-Bourke. The other page boy, William Lowther-Pinkerton, was 10 years old then. Hello! noted that he is the son of Prince William and Kate's former aide, Jamie Lowther-Pinkerton.
The bridesmaids in the wedding party were Lady Margarita, who is Princess Margaret's granddaughter; Eliza Lopes, who is Camilla Duchess of Cornwall's granddaughter; William's cousin, Lady Louise; and Grace van Cutsem who was the most memorable of all.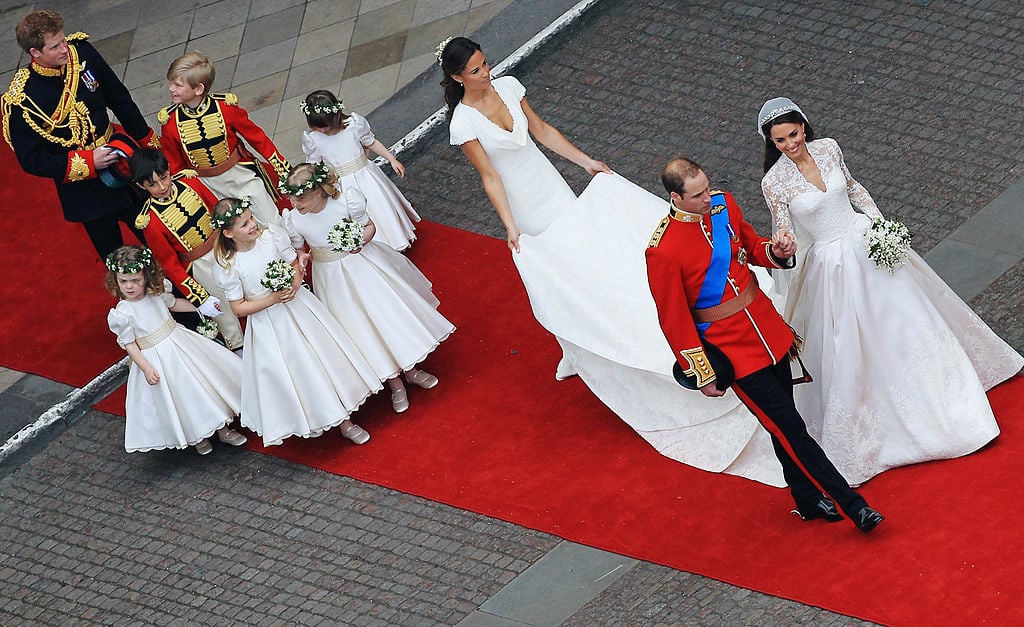 Who is Grace van Cutsem?
Grace was just 3 years old when she appeared on the royal balcony with the bride and groom after they said "I do." Her parents are William's best friend Hugh van Cutsem and his wife, Rose Astor, who is an ancestor of William Waldorf Astor.
Grace is the Duke of Cambridge's goddaughter and sparked plenty of internet memes for how grumpy she looked on her godfather's big day. Grace covered her ears when the crowd noise got to be too much and her face said it all. After that day she became known by a few names including "the Royal Wedding Girl" and "Frowning Flower Girl."
Grace is now a veteran bridesmaid having been in about a dozen weddings. Her cousin, Florence, was a bridesmaid in Prince Harry and Meghan, Duchess of Sussex's wedding.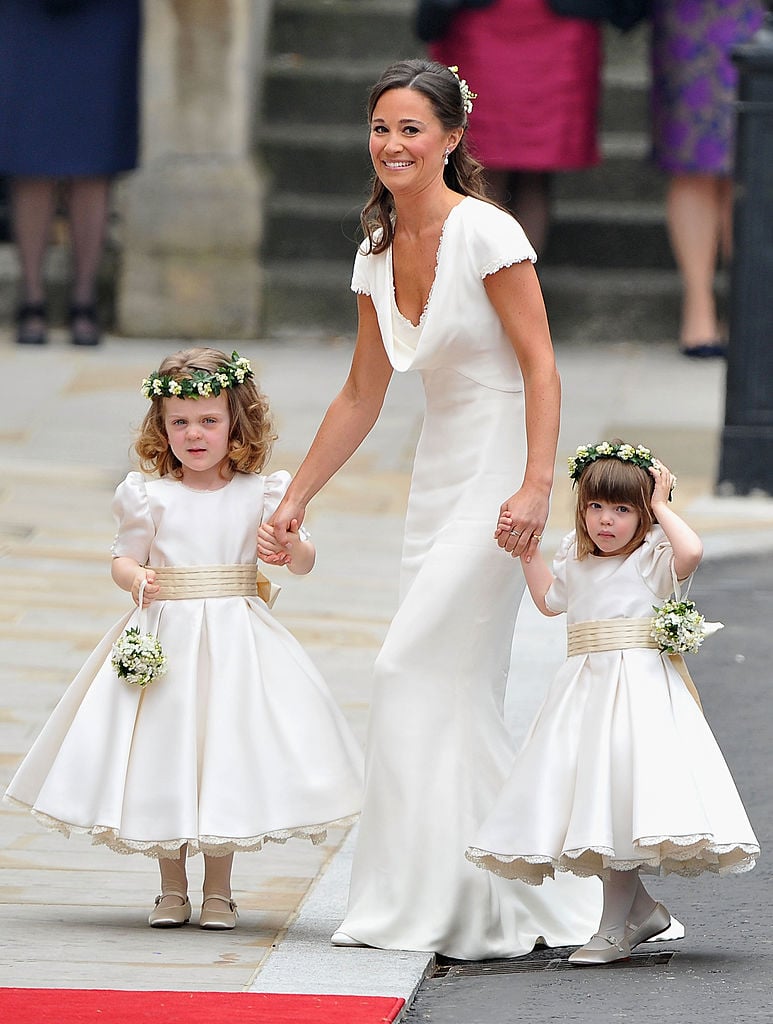 What Grace has been up to?
Following the royal wedding, Grace and her family spent time in Sri Lanka where she and her two brothers were home-schooled. Their mother told the Sunday Times that her children now attend a private school.
"I just want them to be happy, confident, and have good manners and a work ethic," Astor said.
Some of Grace's hobbies over the years have included doing yoga with her mom and playing the violin. She has become very well-traveled too as Astor shared video of her dancing on the island of Cabo Verde and enjoying a visit to the Zakynthos Island in Greece.
Read more: Kate Middleton Says She Gets Teased by Prince William's Family for What She Does During Walkabouts