What is Priscilla Presley's Net Worth?
Priscilla Presley is perhaps most famous for marrying Elvis Presley when she was 21 years old. Since their divorce in 1973, she's gone on to star in movies, television shows, and launched her own business ventures.
After her rock and roll star ex husband passed away, she never remarried, but she has had other romances, including a long-term relationship with Marco Garibaldi. These days, Presley is running her own mini empire and continues to be successful. Here's an idea of her net worth and how she earns her money.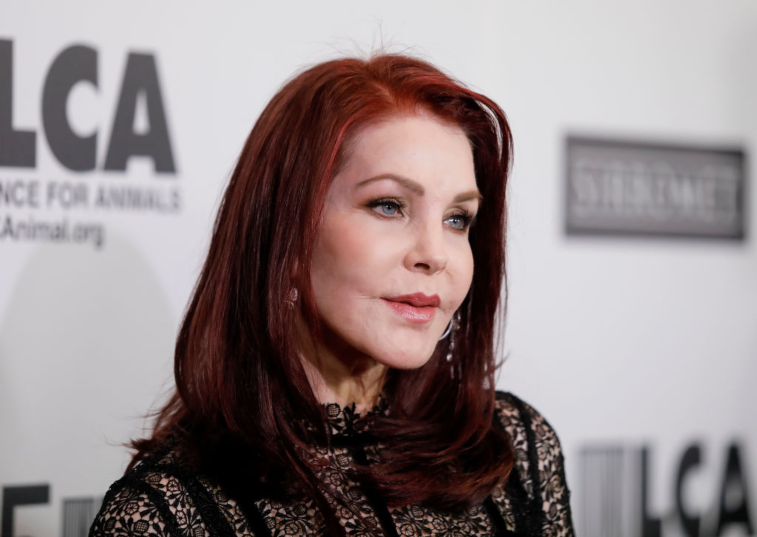 Background on the relationship between Priscilla and Elvis
Elvis and Priscilla were married in 1967 and had one daughter, Lisa Marie, in 1968. He died in 1977 at his Graceland mansion, fours years after his divorce from Priscilla. The two remained amicable, but in the divorce, she received half of the income from their shared properties, a portion of his publishing royalties, alimony, and a $725,00 cash settlement. Following Elvis' death, by 1979, Priscilla Presley was deemed as a trustee of his estate after the passing of Vernon Presley, Elvis' father.
This placed her in a position to manage the trust funds left to daughter Lisa Marie, who later encountered financial difficulties that led to bankruptcy.
She turned the Elvis estate into a money-maker
After becoming one of the executors for the Presley estate, Priscilla created Elvis Presley Enterprises (EPE) with the aid of trusty advisors. She set up merchandising, publishing, and licensing deals along with turning Graceland into a booming tourist destination. The majority stake was sold by her daughter Lisa Marie, but Priscilla retains 15% of EPE, per Lexis Nexis.
In 2017, she opened a $45 million attraction at Graceland which features an Elvis exhibit, a car display, restaurants, a theater, and more, according to The Associated Press. 2016 saw the addition of a $90 million hotel with top-notch amenities meant to lure in tourists who are willing to spend big bucks to hang out at Graceland. It continues to generate millions of dollars each year.
Priscilla Presley also had her own personal ventures
Not all of Presley's endeavors are tied up in Graceland. She established herself as an actress in TV and film, working on projects such as Dallas, The Naked Gun, theatrical plays, and most recently, Hallmark Channel's Wedding at Graceland. She's also launched her own fashion and perfume brands over the years.
Priscilla and Lisa-Marie are trying to produce a biopic about the life of Elvis along with Baz Luhrmann, but recent reports say mother and daughter are clashing.
Priscilla Presley earns much of her income through Graceland endeavors
Between publishing deals, film and television projects related to Elvis Presley, and income from Graceland, Priscilla Presley has been able to have a steady income. According to Celebrity Net Worth, her net worth is estimated to be $50 million, while The Richest ranks it much higher at $150 million.
With the new Elvis film project in the works, it is expected that she and daughter Lisa Marie will receive a portion of the profits from the feature biopic.