What Is Rapper 2 Chainz's Real Name?
2 Chainz is a rapper who rose to fame many years ago and is known for having hit songs like "Mercy," "No Lie," "Birthday Song," and "I'm Different."
Because of his success, many music fans have heard of 2 Chainz, though of course, a lot of people are aware that this is not his real name.
If you've ever wondered what 2 Chainz's real name is and how he came to have this stage name, read on below to learn more.
2 Chainz's real name and early life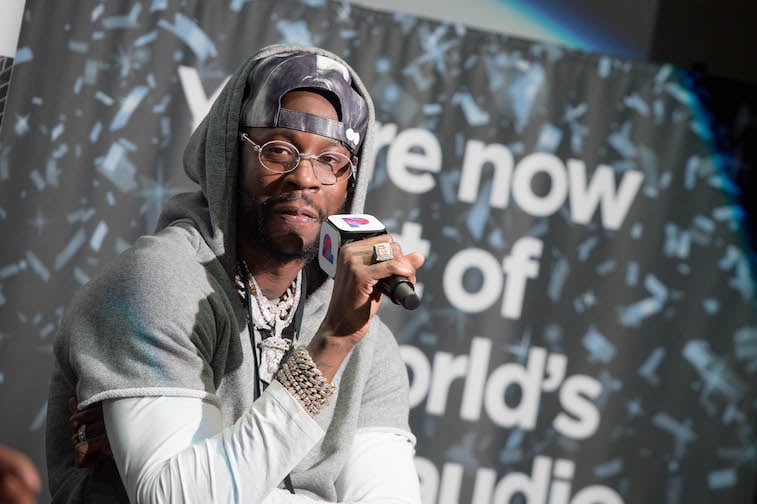 2 Chainz was born on September 12, 1977, in College Park, Georgia. His real name is Tauheed Epps.
Although rappers are typically not celebrated for their academic skills, 2 Chainz did rather well in school. In fact, he was the salutatorian of his high school's graduating class and earned himself a scholarship to Alabama State University.
In the 1990s, 2 Chainz attended college and played basketball for his university's team. However, after a while, he transferred to Virginia State University, though he never clarified the reason for it.
In any case, 2 Chainz started his rap career in 1997 as a part of the hip-hop duo Playaz Circle. This would ultimately lead to where he is today.
How 2 Chainz chose his stage name
When 2 Chainz first started out as a rapper, he went by the name Tity Boi. This was the name people knew him as from the late 1990s to the early 2010s.
He decided to change his name to 2 Chainz in order to be more family-friendly. As he once shared during an interview in 2012: "People ask me where the 2 Chainz came from I tell them I always talk about jewelry and I always been saying 2 Chainz in a lot of my songs. But lately like the last year or so I've been saying it in introducing my records like '2 Chainz!' and kinda making it family-friendly."
2 Chainz also revealed that the name signifies him getting a "second chance" in his career.
2 Chainz likes to give his children names that start with 'H'
Names seem to be important in 2 Chainz's life. Like many people, he also seems to put a lot of thoughts into the names that he gives his children.
He currently is married to his long-term partner, Kesha Ward. The couple has three children and they seem to be interested in names that start with the letter 'H'. Their children are Heaven (b. 2008), Harmony (b. 2012), and Halo (b. 2015).
What 2 Chainz is up to now
2 Chainz has been making music for over 20 years now, and it does not seem like the 42-year-old will be stopping anytime soon.
Last year, he released his fifth studio album, Rap or Go to the League, which charted at number 4 on the Billboard Hot 100.
In February 2020, 2 Chainz's independent record label, T.R.U., released a compilation called No Face, No Case. It features 2 Chainz himself as well as other artists under the label, such as Sleepy Rose, Skooly, Worl, and Hott LockedN.
In addition to his music career, 2 Chainz has business ventures as well. He has a line of apparel called CEO Millionaires, which sells T-shirts and hoodies with texts like "CEO,000,000" and "EntreprenuHER." He also has another line that sells humorous sweaters for Christmas.
In 2019, 2 Chainz became involved in sports franchising when he acquired minority ownership in the College Park Skyhawks, an NBA G League affiliate of the Atlanta Skyhawks. Since 2 Chainz grew up in College Park, he called the ownership a "meaningful" one.