What Is 'RHOBH' Dorit Kemsley's Net Worth And Why Are Her Husband's Assets Being Seized?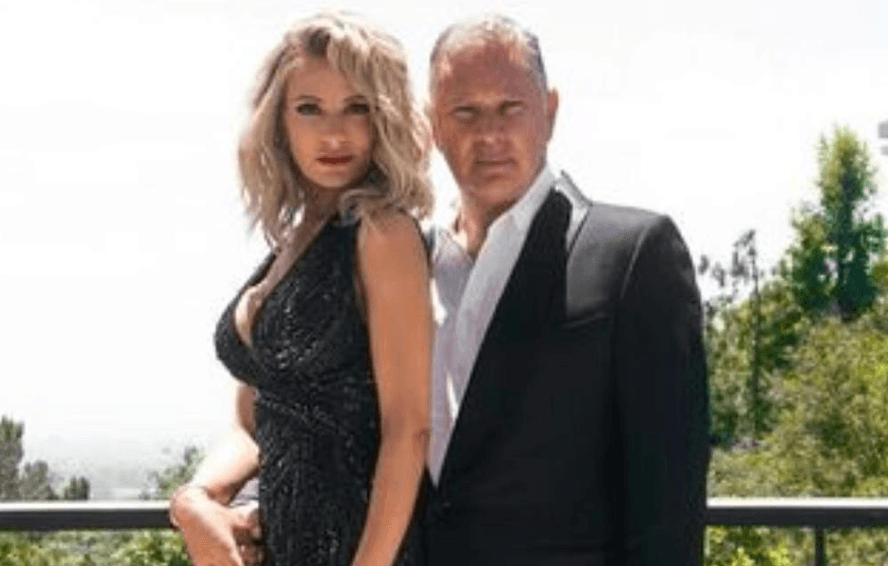 Dorit Kemsley from The Real Housewives of Beverly Hills appears to always be living the high life. From insisting on only drinking champagne from a champagne flute to chilling in her enormous mansion. Kemsley seems to be living large.
She is married to Paul "PK" Kemsley, a celebrity manager with clients like Boy George, who has made a few appearances on the reality show. And while Dorit maintains a busy career outside of being a mother and wife, she also is heavily involved in RHOBH too. She's been showing living a life most people would dream of, but her financial stability may be in trouble.
She's American but it doesn't show
When Dorit made her debut on the show, fans immediately assumed she was British or European. But cast member, Erika Girardi quickly changed that line of thinking. "You're an American. You were born in Connecticut." Bravo's The Daily Dish reports.
But Dorit insists that while indeed she is American, her accent comes from a variety of things, including having parents who are not American. "My parents are not American. I was born and raised in America. I did spend a significant amount of time, nearly 10 years, back and forth going to Europe." She adds that she, "spent a lot of time working all over the world and in various places of the world where people didn't speak English all that well."
Also, she admits that being married to a Brit may have influenced her way of speaking. "First and foremost, I am married to a Brit who's got a very, very strong London accent, and I'm sure some of his inflections have sort of rolled over on me."
Dorit is also a businesswoman
Before she married PK, she moved to New York to start her own business. There the couple met and eventually moved to Los Angeles where they had two children, son Jagger and daughter Phoenix. Dorit has spent time helping PK with his business, Nixxi Entertainment over the last few years. She also spent time doing charity work, while raising her two small children.
Dorit also started her own swimwear line, seen during last year's season of RHOBH. The brand offers women's cover-ups and activewear for both men and women. Plus boys' shorts. She famously named her first line of swimsuits after cast members on the show. But left out new cast member, Teddi Melloncamp. Recently, according to Page Six, Dorit finally bestowed a special suit in Teddi's honor.
The power couple had a strong net worth, but now trouble is brewing
According to Celebrity Net Worth, Dorit and PK's net worth is $50 million. However, they may be in financial trouble due to a $1.2 million unpaid loan. An individual, Nicos Kirzis, allegedly loaned PK money back in 2001, according to The Blast. Apparently, PK didn't have enough money to repay the loan at the time and was given until 2013 to pay Kirzis back.
PK tried to fight the charge in a UK bankruptcy court, asserting that Kirzis did not loan him the money. However, a New York judge permitted Kirzis to collect his debt in 2016, demanding PK repay with interest.  Thus far, PK has only been able to cover the interest on the loan. As a result, the judge warned PK his assets may be seized unless he files to vacate the judgment. He also has additional debts that could put the family's financial future in peril.
Check out The Cheat Sheet on Facebook!