What is Rosalía's Background and How Did She Become Famous in the United States?
Fans of mainstream culture are by now well acquainted with Rosalía. The young star has made a name for herself both on Billboard Charts and tabloid headlines. Her music is fun and edgy with roots in Flamenco. Her friends are the young and famous Hollywood elite, like Kylie Jenner. She has impressive collaborations, including her recent appearance in Cardi B and Megan Thee Stallion's 'WAP'. Rosalía did not come out of nowhere, however. Her career in music goes all the way back to her childhood in her home country, Spain.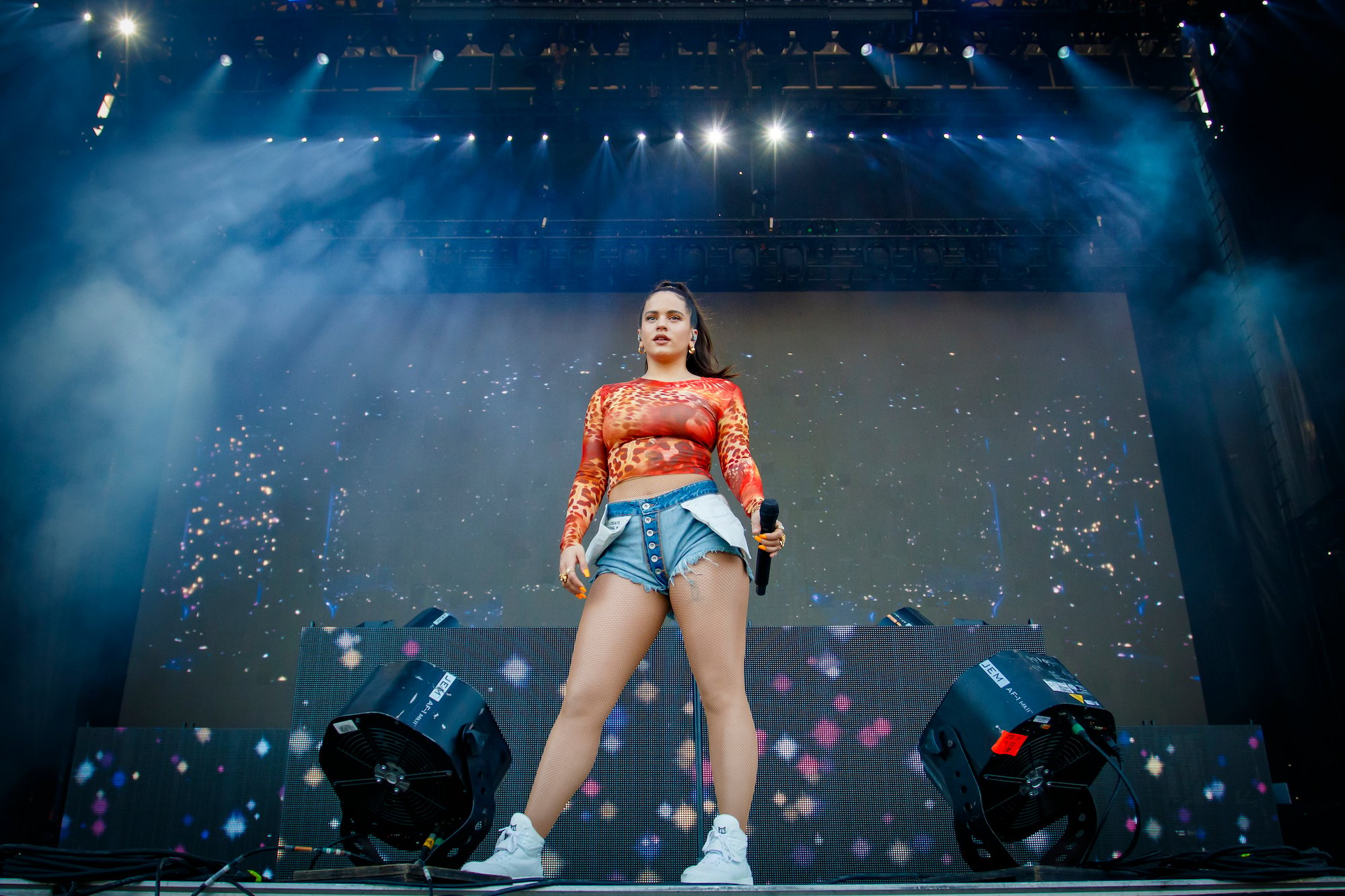 Early years
In 1993, Rosalía was born in Barcelona, Spain. Her musical gift was recognized by her parents early in her life. Her passion for flamenco happened as if by fate when she heard music from a parked car at her school. Her parents supported her passion and at nine she got her first guitar. By her teen years, she also had learned the piano. In order to aid her musical journey, the young artist attended the Taller de Musics school in her hometown.
She also worked with the esteemed flamenco teacher, Chiqui de La Linea. Her vocal coach in college, José Miguel Vizcaya, was also famous in the flamenco world adding to her passion. The flamenco style made a huge impression on Rosalía.

While she was attending music schools, Rosalía worked to further her music professionally. When she was 15, she experienced her first rejection when she auditioned for the reality competition show, Tú sí que vales. Although the audition was not a success, Rosalía was finding some professional success. She performed at bars and festivals. Her style became more and more heavily influenced by flamenco, and she even worked as a flamenco teacher for a period of time. 
Professional success
RELATED: How Tall is Rosalía?
In 2017, Rosalía released her first album, Los Angeles. The album, produced by Raul Refree, was a national success. It remained on Spain's charts for 67 weeks, and the young artist was nominated for the Latin Grammy's Best New Artist award. Although she did not win Best New Artist, that did not deter her. Rosalia's resiliency is based in the musical style she loves. She explained to Pitchfork:
"To learn flamenco is to swallow your pride … The best flamenco singers are old. That's what made me think, 'OK. I have my whole life to get better at this, and I will always have something to learn.'"
With this mindset, Rosalia's second album, El Mal Querer, was released soon after her first. It included several successful singles. In particular, she gained monumental success for her single, Malamente. The song achieved international recognition after being used in Netflix's show, Elite; it also earned her a lot of awards. The Latin Grammy's awarded Malamente with Best Alternative Song and Best Urban Fusion/Performance.
International Success
Appearances at festivals like Coachella and Montreal's Osheaga Festival and award shows like the VMAs solidified that Rosalía had crossed over into an international success. Her rising fame is largely thanks to her single, "Malamente" which means 'badly' in English. The platinum single centers on a toxic relationship. The darker undertones to her lyrics are seen throughout her second album, El Mal Querer which translates to 'The Bad Loving' in English. The accolades for her sophomore album were plentiful, and it opened many doors for the budding artist. She now has had collaborations with the top names in the music business, including Travis Scott and Billie Eilish. 
Her new album is scheduled to be released in 2020, fans anxiously look forward to what the young star has come up with this time around.