What Is Sam Hunt's Net Worth?
Country music might not be the first genre that people think to marry with hip-hop, but as the pop music scene veers closer toward the ever-popular genre, even country music is on board.
Country, hip-hop, and R&B have a long history, but few acts combined them like Sam Hunt. As such, he's built himself a massive audience that has made him a wealthy man. 
Who is Sam Hunt?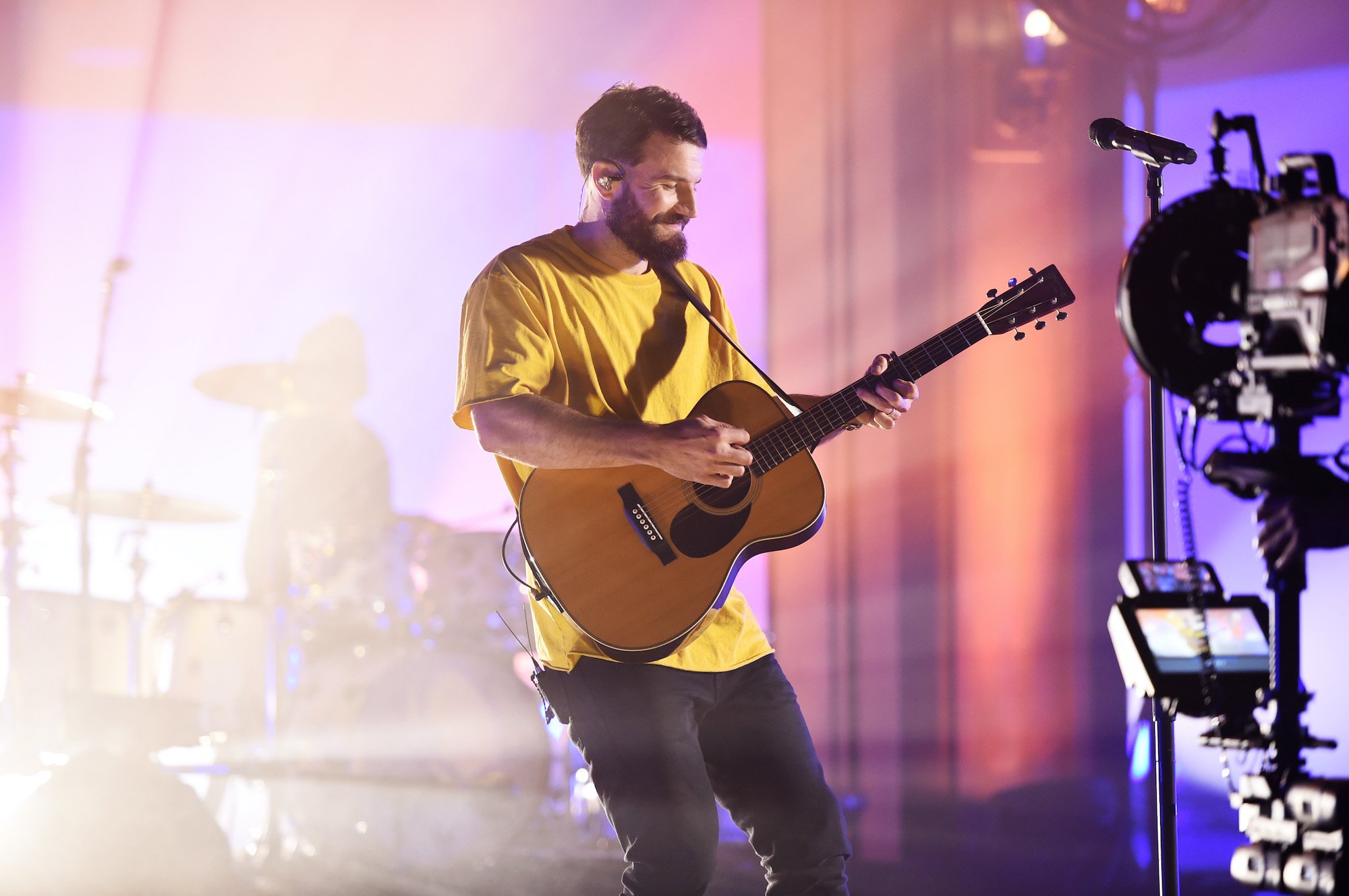 Sam Hunt grew up in Cedartown, Georgia. However, if you asked a teenage hunt where his passions lied, it wasn't with country music, rap, or performing on any stage. He was a star quarterback who secured a scholarship at Middle Tennessee University.
However, Hunt seldom played, and after one last attempt to get into the NFL, he decided to focus on music. 
Hunt moved to Nashville, where he developed a reputation as one of the best songwriters in country music. With Hunt-written hits by Kenny Chesney and Keith Urban, he was already putting on the work behind the scenes to make sure that audiences heard his name before he stepped in front of the microphone himself. However, in 2013, he released a single called "Raised on It," which showcased that he was more than a writer. 
The song was a smash hit, and by August, Hunt had a hit EP called X2Z. Fresh off of the success of his early music, Hunt released Montevallo in 2014. Hunt had a sound that perfectly bridged the worlds of country and hip-hop. Hunt was a unique voice who embraced all genres, themes, and lyrical styles in a genre often maligned for its repetitive nature. 
Montevallo was a smash hit, and when Hunt released Southside, his sophomore album, he reached country music's highest tier. 
Hunt-ing season
Hunt might resonate most with the country music audience, but his crossover appeal has bled into other hits. Snoop Dogg, Coolio, Wyclef Jean, Beyonce, Post Malone, and several other hip-hop and R&B acts tried their hands at the genre, but the most significant crossover hit of them all arrived in 2019 when a young teenager named Lil Nas X released Old Town Road. 
Old Town Road reached a level that few could ever boast, but without Hunt's crossover appeal, it might not have resonated as much with the country music audience. Hunt wasn't the first or last to do what he does, but he helped diversify a country sound that's failed to reach the national success that it had in the days of Garth Brooks, Alan Jackson, and company. 
Millions of fans would agree, and when Hunt cashes the checks, he can thank that devoted fan base for making him quite wealthy. 
How much is Sam Hunt worth?
Between writing songs for country royalty like Reba McEntire and his slew of Billboard hits in the United States and their neighbors up north in Canada, Hunt is riding high. The 36-year-old crooner now has two number one albums on his resume, a CMT Music Award, and several other marquee awards that every musician seeks. 
According to Celebrity Net Worth, Hunt has accumulated $3 million in personal wealth and shows no signs of slowing down anytime soon. Crossover success has been around as long as music, but Hunt provides his listeners with a unique sound that doesn't rely so much on lampooning other genres but embracing them in a way that's both unique and true to form.
Now, Lil Nas X and Kane Brown have made this sound even more popular. 
It's safe to say that Hunt is here to stay with two hit albums and a hit EP. Now a millionaire superstar, he can only go up from here. Not bad for a man who didn't discover his passion until after college.