What is ScHoolboy Q's Real Name?
ScHoolboy Q made his mainstream debut during the mid-2010s and has been going strong ever since. Even those who don't follow hip hop closely have likely heard his stage name, but like most rappers, Schoolboy Q was not the one that he was given at birth. While his rap moniker's origins help show who he became, his birth name shows that he was not always the figure that he is today.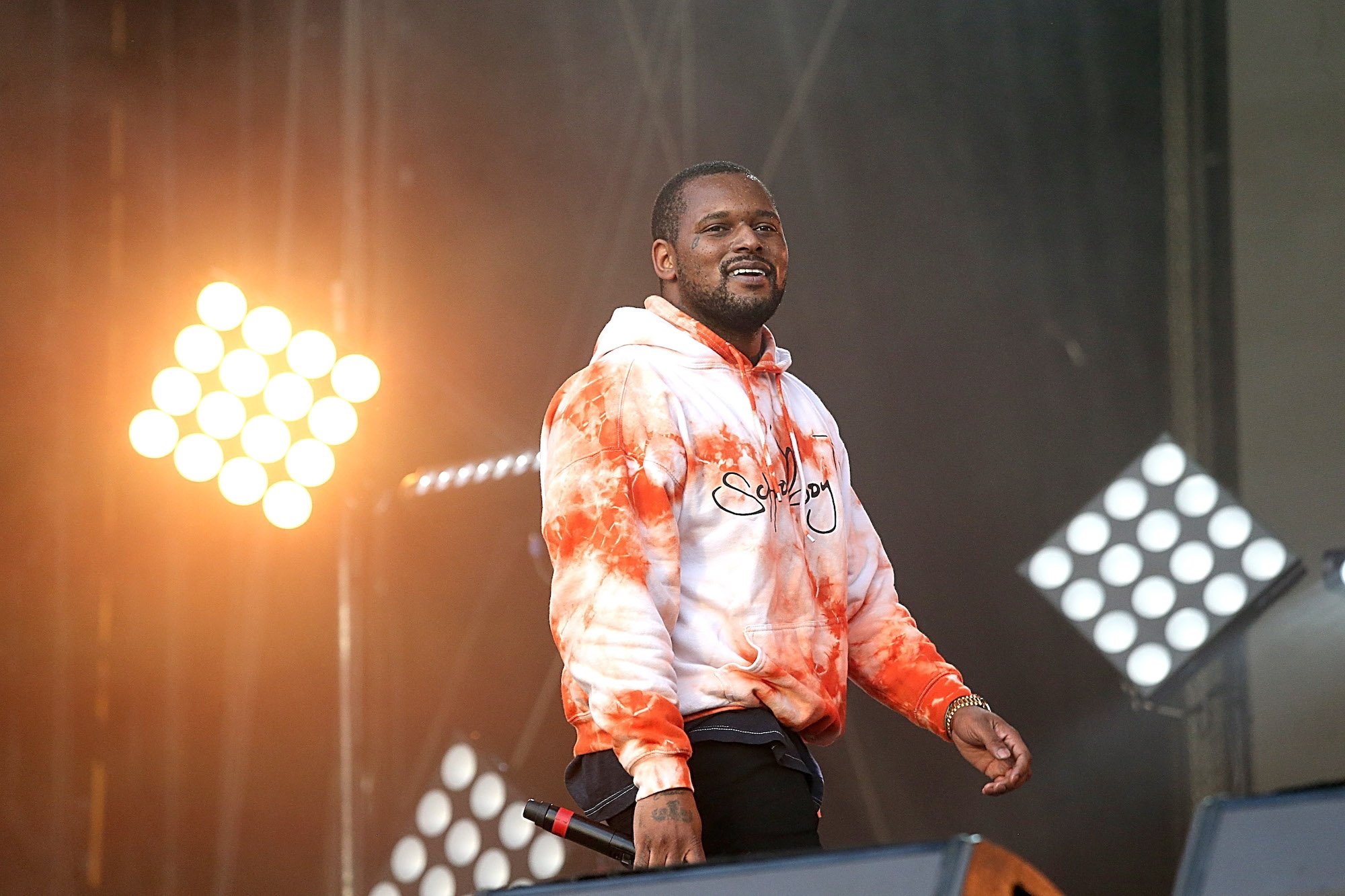 What is Schoolboy Q's real name? 
Schoolboy Q was born Quincy Matthew Hanley in Germany, but his family moved to Los Angeles when he was just a child, according to All Music. However, once in Southern California, he developed a love for hip-hop that would dictate his entire life. Dreams of rap stardom were not in his immediate future, however. He wrote lyrics on the side and rapped in front of his friends, but never considered an actual recording career. 
After graduating from high school, however, his passion got more heated. Hanley began producing mixtapes at a rapid-fire pace hoping that it would eventually get him to the next level. Eventually, he was running in the same circles as fellow Los Angeles hip-hop legend Kendrick Lamar. His exposure was all the better for it. 
After releasing a pair of independent hit albums, Hanley was signed with Interscope records. Since then, he has worked with some of the biggest music names, headlining his hit songs while featuring some of the biggest rappers in the game. It's a hip-hop success story that is similar to others. Still, the origins of his nickname help solidify the type of person Hanley is. 
How did Schoolboy Q get his nickname? 
The origins of a hip-hop moniker can range from hilarious to strange. Donald Glover got his Childish Gambino moniker after inputting his birth name into a Wu-Tang Clan name generator. Others earned nicknames when they were kids that stuck. Schoolboy Q is an example of this. Hanley spoke about it with BET, stating that its origins came thanks to his academic performance while also living the hard-knock lifestyle. 
"Yeah, like my whole high school career besides 12th grade (that's when I was messing up) I had a 3.3 GPA through high school. I was in magnet classes and I played three sports in high school," Hanley said. "I was actually gangbanging and selling drugs at the same time. It may sound like a lie or impossible, but you have to go home at some point."
The nickname wasn't meant to be a rap moniker. Still, in an industry where originality is essential, it gave him an easy out when it became time to decide upon a stage name. 
"Well, when I was at TDE, me and Punch [President of Top Dawg Entertainment] we was having a talk because I didn't have a rap name, this is when I first began to come over there to TDE and I didn't have a rap name, I was just going by Q," Hanley told BET. "Then I told Punch, they used to call me Schoolboy. I forgot how that convo went. Then he just said 'Schoolboy Q' and I was like 'That's the name!' I just ran with it ever since."
With five Grammy nominations and countless hits, the name paid off in dividends. 
What is Schoolboy Q up to?
Aside from performing, Hanley has found his way into the mainstream in different ways. He's appeared on countless albums from Gorillaz to dozens of other rappers. Recently, reports Pitchfork, he appeared in an ad campaign for the golf simulation PGA 2K21. From tabloid headlines to an increased presence on social issues to anticipation for whatever his next project is, Hanley went from a troubled life at school to the top of hip-hop. His name serves a reminder of that uphill climb.