What Is Shia LaBeouf's Net Worth After Taking On Smaller Budget Films?
Shia LaBeouf was one of the most popular actors in Hollywood at one time. But he's had his share of personal and professional controversies, and now the actor seems to be more focused on roles that speak to him. So, what is LaBeouf's net worth now that he's taking on limited roles in lower-budget films?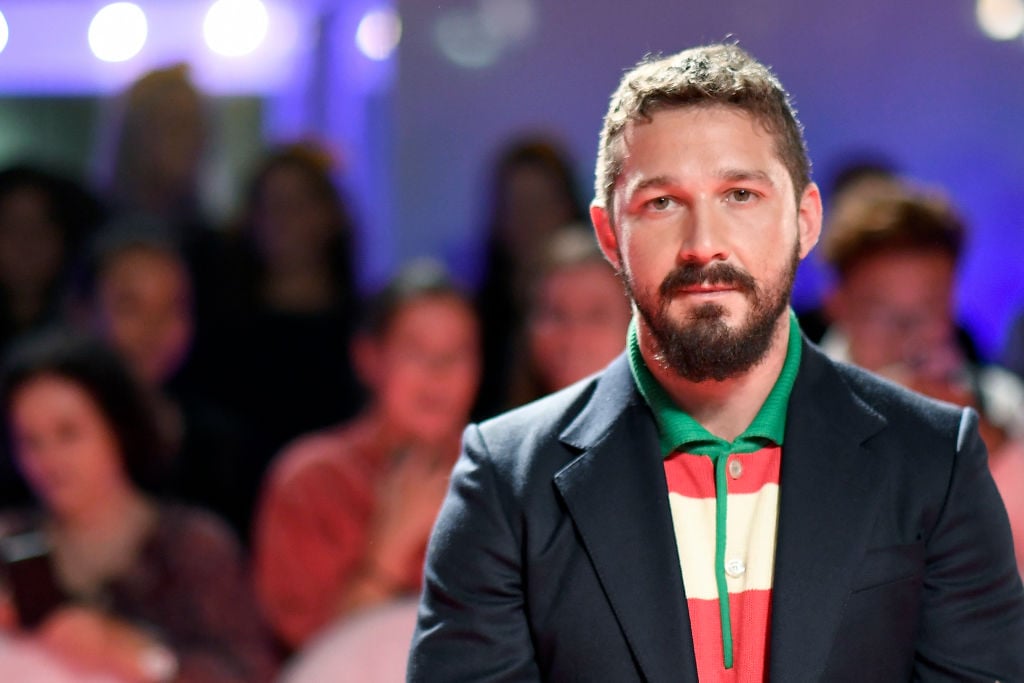 How did Shia LaBeouf become famous?
Shia LaBeouf started his career at the age of 12. He had small roles on a number of popular TV shows including Caroline in the City, The X-Files, ER, and Freaks and Geeks. But his breakout role was that of Louis Stevens on the Disney Channel series, Even Stevens. 
After his three-year run on Even Stevens, which earned him an Emmy Award, LaBeouf starred in films like The Battle of Shaker Heights, Holes, The Greatest Game Ever Played, and Disturbia. His stellar performances earned him admiration and respect, and he quickly became a Hollywood favorite.
But LaBeouf's biggest role came in 2007 when he landed the role of Sam Witwicky in Michael Bay and Steven Spielberg's action movie, Transformers. The film became was one of the highest-grossing that year, and it spawned two sequels with LaBeouf — Transformers: Revenge of the Fallen and Transformers: Dark of the Moon.
After Transformers, LaBeouf went on to star in Indiana Jones and the Kingdom of the Crystal Skull. He played the role of Jones' son, Mutt Williams. 
He started taking on small budget films
After appearing in huge commercial films like Transformers and Indiana Jones, Shia LaBeouf took his career in a different direction. He began taking on roles in smaller budget films like Nymphomaniac and American Honey. 
In 2019, after spending time in rehab, LaBeouf wrote and starred in Honey Boy — an autobiographical film about his life with his father. He also appeared in The Peanut Butter Falcon the same year. 
In it, he plays a troubled thief who befriends a young man (Zack Gottsagen) with down syndrome. Neither film had a budget as big as Transformers, but they both opened to tremendous critical acclaim and scored a 95 percent fresh rating on Rotten Tomatoes. 
In a recent interview with The Hollywood Reporter, LaBeouf opened up about his evolving career choices. He said he would still consider doing a huge studio film, but doesn't want to pick his roles based on who is producing. 
"I was doing studio films for a while and lost my sensibilities and my connection to the material,"he told THR. "Even though I have been walking through mud, I do get to be picky about my stuff — I found my way to survive and be able to flourish. I feel like my best stuff has come in the last five years and none of that was studio work."
Shia LeBeouf's current net worth
LeBeouf may have gotten picky with his roles, but it hasn't put much of a dent in his overall earnings. According to Celebrity Net Worth, the actor is worth $25 million dollars. He has two movies in the works, so it's likely LaBeouf's net worth will continue to rise.