What Is Singer-Songwriter Jewel's Net Worth?
There are probably many celebrities — actors, singers, and musicians — who have, at one time or another, found themselves homeless and living out of their car. Ed Sheeran is one. Jewel is another.
When spending all your time writing songs and entertaining for a meal, just to get that big break, it is hard to earn a living.
After graduating from the Interlochen Arts Academy in Michigan, Jewel moved to San Diego where she performed in various coffee shops and bars while living in her car. It paid off.
Jewel's early years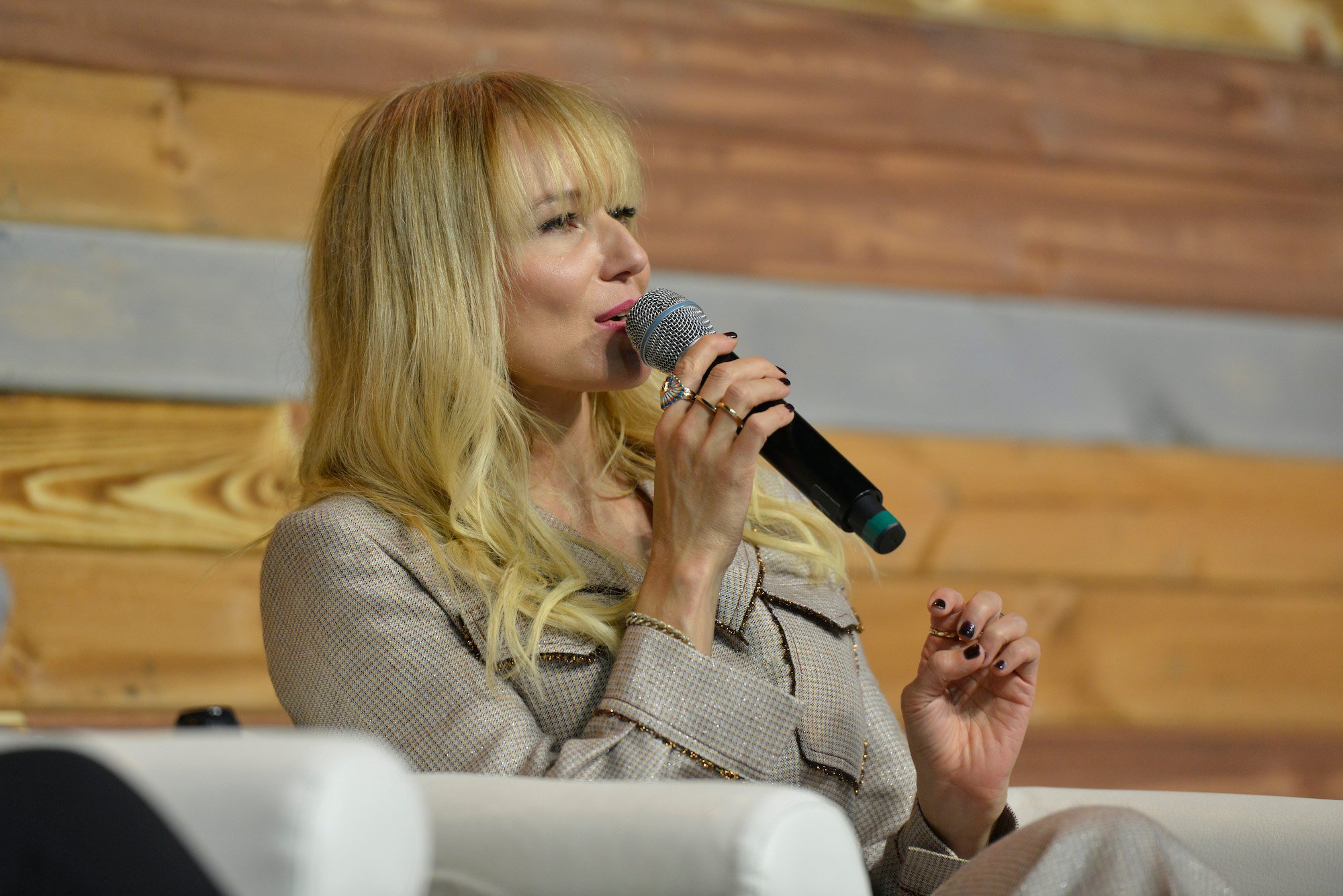 The now-famous singer-songwriter-guitarist was the second born to Atilla "Atz" and Leneda Kilcher. Although born in Utah, the family moved to Anchorage while Jewel was quite young. Her parents divorced when she was seven, and she moved with her father to a primitive house without indoor plumbing in Homer, according to CelebrityNewWorth. She performed with her dad, who was a musician, in local bars.
After high school, she received a partial scholarship and attended the Interlochen Arts Academy.
Upon receiving her degree, Jewel moved to San Diego. It was there she was discovered by her future agent, Inga Vainshtein, who landed her a demo deal with Atlantic Records.
Released in 1995, her first album, "Pieces of You" went 12 times platinum in the U.S., making it one of the best-selling debuts in music history. It was just the beginning for the budding folk/pop/country artist.
In 1998, Jewel was invited to sing the National Anthem at Super Bowl XXXII in San Diego. That same year, she authored and published her first book, a New York Times best-seller, "A Night Without Armor." She then turned her talents to acting in the film Ride with the Devil, which came out the following year.
Developing her career and love life
RELATED: Jewel Was Discovered While Experiencing Homelessness — She Felt Like 'Being Cinderella in the Pumpkin'
In 1995, Jewel quietly dated Sean Penn who took notice of her when she appeared on Late Night with Conan O'Brien. The relationship didn't last long, although she recalls "nothing but fond memories," from that time, according to Today.
Four years later, Jewel began dating nine-time World Champion professional rodeo cowboy Ty Murray after meeting him at a Denver rodeo, according to HollywoodMask.
In 2007, Jewel published her memoir, "Chasing Down the Dawn." She continued songwriting with a variety of releases having signed with Valory Records. She hit the country charts in 2008 with her first country album, "Perfectly Clear." That was also the year she and Murray were married.
Both Jewel and Murray were set to perform on Dancing with the Stars in 2009, but injuries to both legs caused her to pull out of the competition. Murray remained and made it to the semifinals before being eliminated.
The two appeared in TV shows together including CSI: Crime Scene Investigation, WWE Raw, and Extreme Makeover Home Edition. 
Jewel and Murray have one child, Kase, who was born in 2011. The couple divorced in 2014 but remain dedicated to co-parenting their son.
Charity work, near bankruptcy, and current net worth
Jewel believes in giving back to her community. She co-founded Higher Ground for Humanity with her mother and older brother in 1999. In 2006, she became involved with Lifetime's "Stop Breast Cancer for Life" campaign.
That same year, she was named honorary chairperson for the Help the Homeless Walk in Washington, D.C. 
In 2013, she began working with ReThink, a nonprofit dedicated to changing the perceptions of homelessness and public housing.
"I know firsthand what it's like to not have a stable environment to grow up in," she said in her Today interview. "You can have very hardworking parents, or a single parent working very hard, and still not be making ends meet. These aren't lazy people."
Hard-working Jewel has been, although she almost lost it all in 2003. Her mother, Leneda, had been Jewel's business manager. Leneda walked off with millions of dollars of her daughter's earnings and leaving the singer-songwriter in debt.
Despite her mom stealing her earnings, Jewel has managed to maintain a steady income flow and has accumulated a tidy net worth. She and her former husband, Murray, sold their Hollywood Hills home in 2009 for $1.4 million.
In 2016, following their divorce, they also sold their 2,200-acre cattle ranch for $335,000. Since then, Jewel has purchased a home in Nashville. Her total net worth is estimated at $14 million.