What Is Soccer Star Megan Rapinoe's Net Worth?
Megan Rapinoe is one of the biggest stars in women's soccer today. She is a two-time Olympian and two-time World Cup champion. In 2019, she was awarded the Golden Boot as well as the Golden Ball Award in the FIFA Women's World Cup tournament and was named The Best FIFA Women's Player that same year.
Her stellar performances on the world stage have left fans wanting to learn more about the OL Reign player. Read on to find out what Rapinoe's net worth is, plus a bit about her family and love life.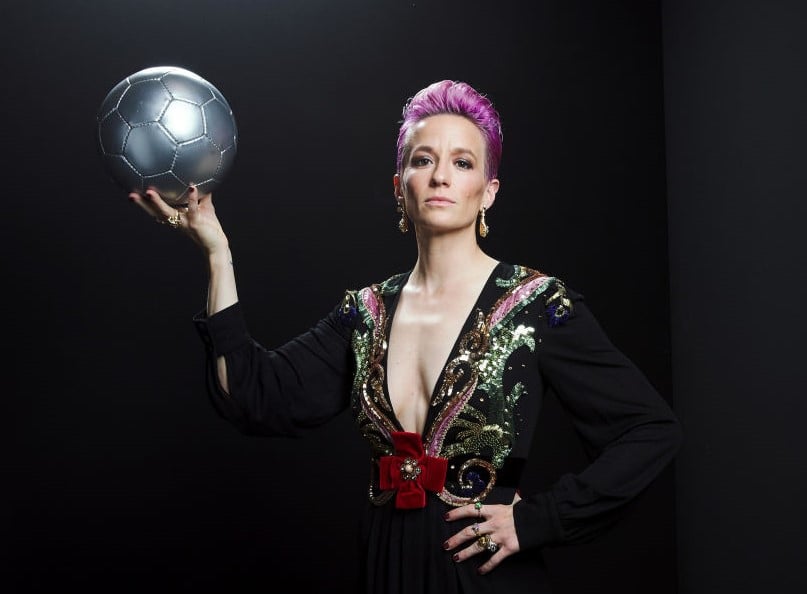 Megan Rapinoe is a twin
Rapinoe was born on July 5, 1985, in Redding, Californa to parents James and Denise Rapinoe. She has five siblings–Michael, Brian, CeCe, Jennifer, and her fraternal twin Rachael.
Megan's soccer career started at a very young age. She wanted to play the sport just like her brother Brian who she looked up to.
"I worshipped him," Megan said during an interview with ESPN. "He played left wing, so I played left wing. He wore No. 7; I wore No. 7. He got a bowl cut, so I did too."
Rachel took up soccer as well. She played alongside her twin sister at the University of Portland.
After college, Rachel went on to play for the Stjarnan Women in Iceland and the United States women's national under-23 soccer team. According to Pop Sugar, her career came to an end in 2012 when she torn her knee ligament a third time. Four years later, Rachel earned a master's degree in Health Studies in Exercise from Portland State.
Her partner is a WNBA star
RELATED: How Long Have Julie Ertz and Zach Ertz Been Married and Who Has a Higher Net Worth?
Rapinoe is an LGBTQ rights activist. She came out publicly in 2012 while in a relationship with Australian soccer player Sarah Walsh. They ended things in 2013 and Rapinoe later dated musician Sera Cahoone, who she became engaged to in 2015. However, they never went ahead with their wedding plans and decided to call it quits.
Rapinoe met Seattle Storm player Sue Bird when she did press for the 2016 Rio Olympics. Months later, the ladies connected again in Rio De Janeiro where they had been attending some of the same parties and events.
Rapinoe and Bird began seeing each other and have been together ever since.
Like Rapinoe, Bird is a huge star in her sport and has won three WNBA championships, four Olympic gold medals, and two NCAA Championships.
Rapinoe's net worth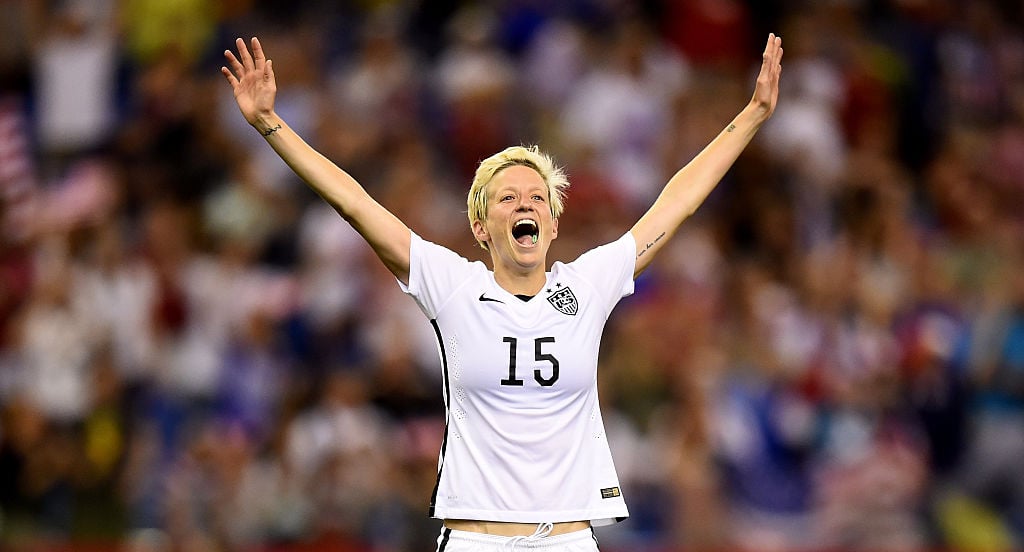 Following her college career with the Portland Pilots, Rapinoe was selected second overall in the 2009 WPS Draft by the Chicago Red Stars. She also played for the Philadelphia Independence, the MagicJack, Sydney FC, the Seattle Sounders Women, and the Olympique Lyon. She's been with the OL Reign since 2013.
Rapinoe has signed endorsement deals with a few big-name companies including Nike and Samsung. Today, she has an estimated net worth of $3 million according to Celebrity Net Worth.
RELATED: How Old Is Carli Lloyd and Who Is Her Husband, Brian Hollins?