What Is 'Star Wars' Composer John Williams' Net Worth?
When you hear some of the most iconic film scores of the 1970s and beyond, odds are that many of them will be by John Williams. He's one of the relatively few film composers the general public knows by name: If you hear someone mention Star Wars, Harry Potter or Superman, a John Williams theme may ring in your mind's ear.
And that's not even mentioning what has been the key collaboration of his career. While Williams has worked with multiple directors, the director he has worked with most frequently is Steven Spielberg. The sum total of all this work has resulted in a net worth that amounts to the gross of one of Spielberg's movies.
John Williams just broke his own Oscar record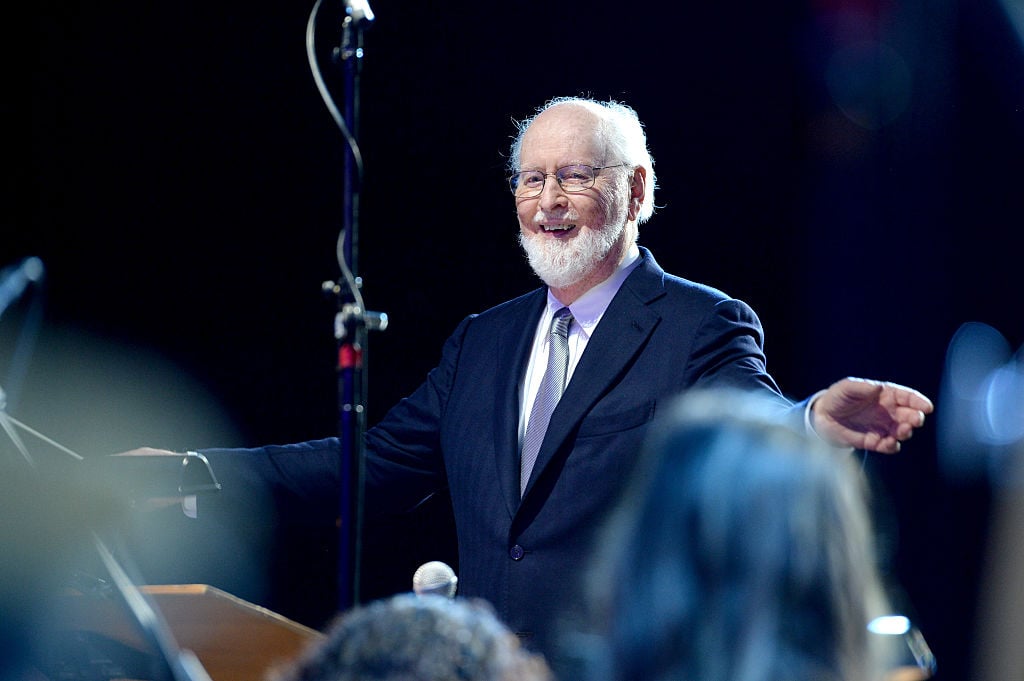 When the Oscar nominations were announced last week, Williams received his 52nd nomination, which was for The Rise of Skywalker. That is the most Academy Award nominations ever scored by a living person. Only Walt Disney exceeds him with 59. It follows that Williams also has the most nominations in different decades, having gotten his first nomination in the 1960s, and he has competed against himself more than once.
Simply listing all his Oscar nominations would take up at least half of this article, but he has five wins: Fiddler on the Roof, Jaws, Star Wars, E.T. The Extra-Terrestrial and Schindler's List. He was nominated for all his Star Wars scores except the prequel trilogy, for two of his three Harry Potter scores, and three of the four Indiana Jones movies.
But only listing Williams' Oscar achievements barely scratches the surface of his legendary career. He has also composed music for the Olympics and the NBC news theme. He is also the sole composer to win the American Film Institute's Life Achievement Award.
Williams and Spielberg: an enduring partnership
Williams has created the music for all of Steven Spielberg's feature films except three: The Color Purple, Bridge of Spies and Ready Player One. Williams was there at the very beginning with his harmonica-infused score for Spielberg's first theatrical feature, The Sugarland Express. Their filmography includes, but is hardly limited to, Jaws, Close Encounters of the Third Kind, Jurassic Park, Catch Me if You Can, Munich and Lincoln.
"When he played the [Jaws theme] for the first time for me on the piano he, had a big grin on his face and I thought he was joking," said Spielberg when he presented Williams with the AFI award. "He wasn't."
In a Los Angeles Times interview, Williams said of his collaboration with Spielberg, "Steven and I, when we're working together we're so much in the now, in this moment. There isn't a past, there isn't a future, you're so completely absorbed and concentrated.
How much is John Williams worth?
More than 50 years of work has resulted in Williams amassing a net worth of $300 million, according to Celebrity Net Worth. Even before he began composing himself, Williams was a musician, playing piano in the scores of such films as The Apartment.
Williams has scored all nine of the Skywalker saga Star Wars movies, with the famously unsatisfied Lucas saying that Williams' score for the 1977 Star Wars was the only thing about that movie that exceeded his expectations. To hear just how much weight Williams' work carries, watch the final scene of Star Wars without that music. The effect is comical.
Williams, 87, is set to continue his work with Spielberg on the fifth Indiana Jones movie. While that film is a bit of a question mark at this point, the impact of Williams' body of film scores is beyond dispute.