What Is Stevie Nicks' Real Name?
After all these years, Stevie Nicks is still somewhat of a mystery to her fans. Here's what she once said about the origin of her name.
Fleetwood Mac singer Stevie Nicks has been part of the entertainment industry since the late 1960s. What is Nicks' real name? Here's what we know.
How Stevie Nicks became famous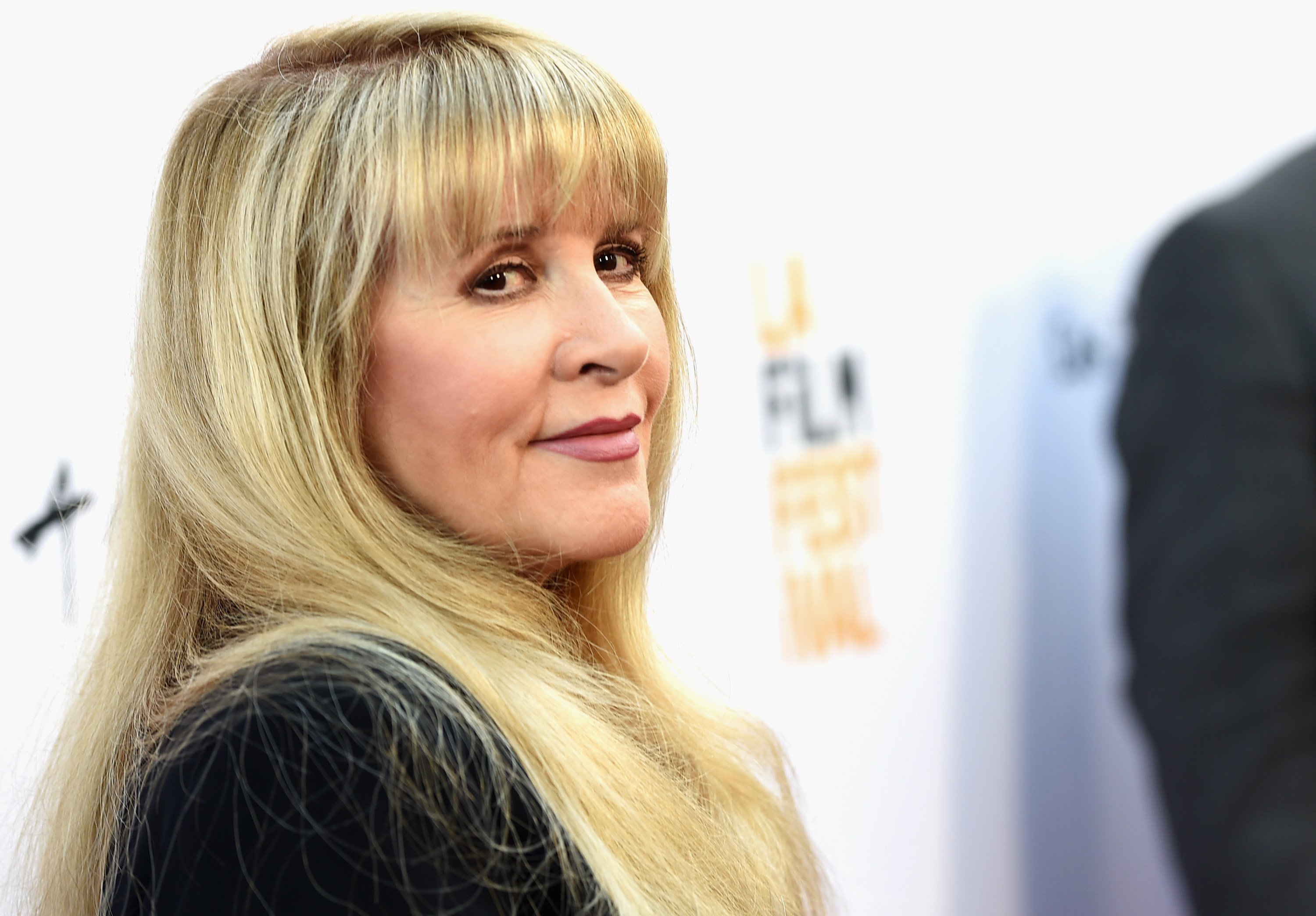 Nicks became famous after joining Fleetwood Mac. Before becoming a member of the group, she was a member of a band called Fritz. Lindsey Buckingham asked her to join after they met at a party.
Nicks and Buckingham eventually broke up the band so they could form their own group called Buckingham Nicks. While Nicks and Buckingham were working on their music for Buckingham Nicks, they moved from San Francisco to Los Angeles in 1972. Nicks says she had to work as a waitress to make ends meet.
"When we moved, it was lonely," Nicks tells Billboard. "I didn't have any girlfriends. And I was the one who worked. I had to be a waitress, and a cleaning lady, in order to support us — because Lindsey didn't want to play four sets at Chuck's Steakhouse, where we could've made $500 a week. To him, that was selling out. He wanted to play original music, so I went along with that."
In 1975, Nicks and Buckingham joined Fleetwood Mac. Nicks grew in popularity after the release of her hit song "Rhiannon."
Stevie Nicks' real name
Nicks' real name is Stephanie Lynn Nicks. She says she couldn't pronounce "Stephanie" when she was a child, so she ended up saying "TeeDee." Over time, TeeDee turned into Stevie.  
"I could not pronounce the word 'Stephanie' when I was little," says Nicks during a fan Q and A. "My pronunciation of it came out as 'TeeDee,' which was turned into Stevie. My mother still calls me TeeDee."
Nicks' mother, Barbara, died in 2012. Nicks says she feels close to her mother even though she is deceased. She tells Los Angeles Times she feels her mother's presence. She even feels her mother guiding her and telling her where an item is when she loses it.
"It's so real and creepy, and I always just go 'Thank you, Barbara,'" Nicks tells Los Angeles Times. "I sometimes feel I have more of a relationship with my mom since she's been dead than I did before she died."
Stevie Nicks' awards and nominations
As of this writing, Nicks has two Grammy Award wins and 15 nominations. The first win was for Fleetwood Mac's 1977 album Rumours, which won for Album of the Year. The album has the distinction of winning a Grammy for Album of the Year but not earning a Grammy in any other category. The second Grammy was awarded in 2003 when Fleetwood Mac received the Grammy Hall of Fame Award.
Rumours didn't take home any other awards that night, but it was one of the best-selling albums of all time. The album remained No. 1 on the Billboard 200 for weeks. It also resulted in four top 10 hits on the Billboard Hot 100.
Nicks was inducted into the Rock & Roll Hall of fame twice—once as part of a group and once as a solo artist. In 1998, Fleetwood Mac was inducted into the Rock & Roll Hall of Fame. Nicks was inducted into the Rock & Roll Hall of Fame in 2019.
RELATED: Stevie Nicks Will Think About This 1 Thing on Her Deathbed
Follow Sheiresa Ngo on Twitter.