What is T.I's Net Worth and How Does He Make His Money?
Rapper T.I. may be making headlines now for revealing that he goes to the doctor with his daughter to check her hymen, but the rapper has been in the public eye for decades.
From movies to a longstanding rap career, T.I, born Clifford Harris, has seen success that most people only dream of.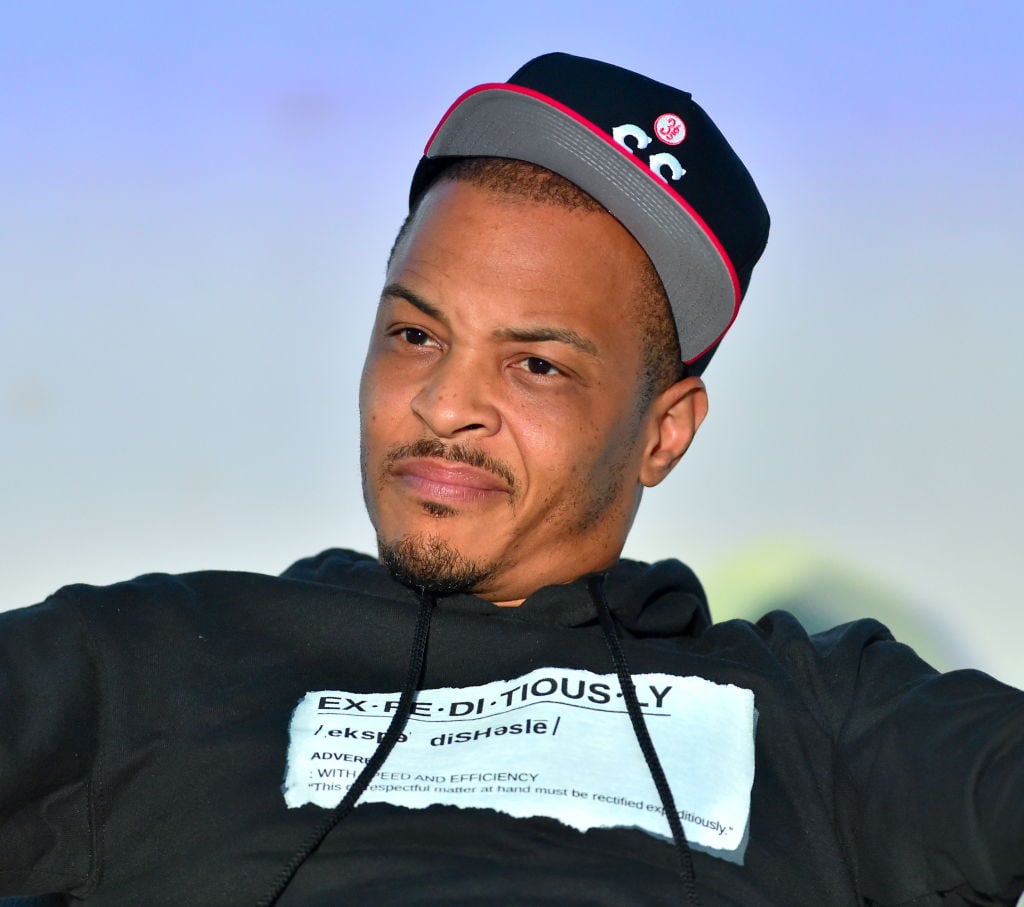 But in recent years, the rapper has taken a step back from music. So, how much is he worth now and how is he still making money?
T.I.'s career
Like many stars, T.I. knew what he wanted to do at a young age. He reportedly started rapping at eight years old. He tried to go the normal route for a while and went to high school, but eventually dropped out to focus on music.
He later signed to Arista Records and released his first album, I'm Serious, in 2001. Since then, he has released nine studio albums and started his own record label called Grand Hustle Records, which has signed artists like Iggy Azaela, Travis Scott, Meek Mill, and B.o.B.
He also has a pretty successful acting career and has appeared in several movies like ATL, Takers, and American Gangster.
What is T.I's net worth?
T.I. is currently worth $50 million, according to Celebrity Net Worth.
How does he make his money?
T.I. may not be releasing much new music these days, but that doesn't mean that he isn't working. He is always signing new artists to his label. Scott, one of his most prominent artists, has had several hits and even released his own Netflix special Look, Mom, I Can Fly. He also has several producers signed to his label, including DJ Toomp, Lil' C, Mars, Nard & B, TrackSlayerz, and more.
T.I. also appeared as a judge on Netflix's new competition series, Rhythm and Flow, so if there is one thing the man knows how to do, it's create multiple revenue streams.
T.I.'s recent backlash
T.I. may be a success but that isn't what he has been making headlines for lately. Recently, he went on Nazanin Mandi and Nadia Moham's podcast Ladies Like Us and admitted that he goes to the doctor with his oldest daughter Deyjah Harris to check her hymen yearly.
"Not only have we had the conversation — we have yearly trips to the gynecologist to check her hymen," T.I. said. "Yes, I go with her."
"So we'll go and sit down and the doctor comes and talk, and the doctor's maintaining a high level of professionalism," he continued. "He's like, 'You know, sir, I have to, in order to share information' — I'm like, 'Deyjah, they want you to sign this so we can share information. Is there anything you would not want me to know? See, Doc? Ain't no problem.'"
Since the podcast episode was released, fans and celebrities have been calling the rapper out for his behavior. Even his former Grand Hustle signee, Azaela had something to say about his antics.
"Unfortunately, he is dead serious," she tweeted.
"Really I wish the women who interviewed him would have said something to him. He has serious control issues with women in all aspects of his life & needs therapy."