What Is Taylor Swift's Net Worth?
Taylor Swift may be feeling a little down this week due to the mixed reviews on her latest single, "Me," featuring Panic! At the Disco's Brendon Urie.
But, she shouldn't let it get her down for long. With 10 Grammys and 23 Billboard Music Awards under her belt, Swift is still one of the most successful and highest paid pop stars in history.
How much is Taylor Swift worth?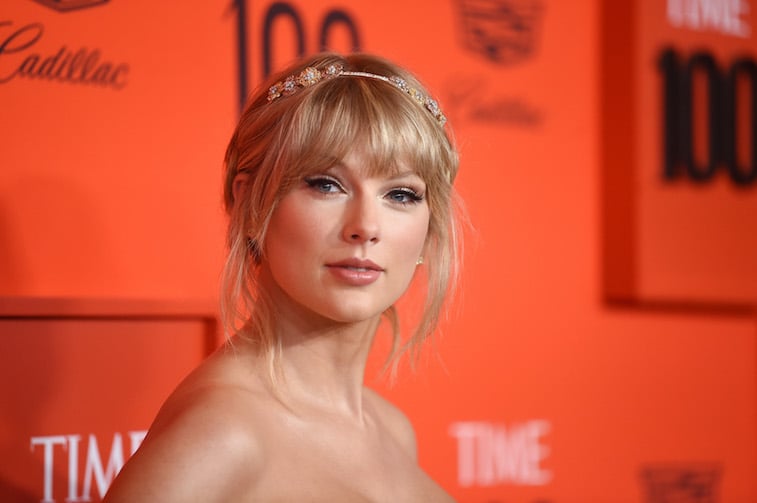 According to Forbes, Swift's net worth is a cool $320 million as of 2018. And, with new projects on the horizon, like a new album rumored to be dropping sometime soon, her worth is sure to grow.
How does Swift's worth compare to other pop icons? As of 2018, Beyonce had a net worth of a very similar $355 million dollars. Although, combine that with her husband, Jay-Z's net worth of $900 million, and together, Beyonce and Jay-Z come out at a whopping $1.255 billion. Ariana Grande has a 2019 net worth of only $80 million and Katy Perry is reportedly worth $330 million.
How does Taylor Swift make her money?
Although it's not her only source of income, most of Swift's earnings come from her musical career. The highly anticipated 2019 album will be her seventh release. Swift is one of the best-selling music artists of all time, with a combined record sales of more than 50 million in the US alone. Her last album, Reputation, sold over two millions copies.
The Reputation Tour was the highest grossing in US history at over $260 million. And, although the exact figure is unknown, we can bet her Netflix special earned her millions in cash and millions of new fans.
Swift isn't just a musician, she's also a big-time media influencer and business mogul. She has over 115 million followers on Instagram and makes millions through endorsements for brands like, Keds, Diet Coke, CoverGirl and Apple. The pop star invests in real estate, owning an estimated $86 million worth of property. And, she recently helped negotiate a deal with Spotify for artists to receive a bigger share of their profits.
Taylor Swift donates big to charities
Although Swift has been known to make extravagant purchases for herself, and who can blame her really? We would too with that kind of cash flow. Swift also donates big time to charities and individuals in need. To name just a few of her generous donations, at the beginning of her career, in 2011, Swift donated $70 thousand in books to her hometown library.
In 2015, Swift donated $50 thousand to CHOP to help teens with cancer and another $50 thousand to NYC schools. In 2017, she donated to the Joyful Heart Foundation for survivors of sexual assault and to Hurricane Harvey survivors. In 2018, Swift helped a 19-year-old fan whose mother was in a coma, by gifting her $15,500. This year, Swift donated $113 thousand to the Tennessee Equality Project to fight anti-LGBTQ bills.
What's next for Taylor Swift?
Besides her latest music release, Swift, a known cat lover, recently made headlines by adopting a new kitten.
Speaking of cats, she's also been spending time filming the movie adaptation of Cats, in London. Rumors of her personal life always run rampant, with media currently speculating a possible engagement between her and actor boyfriend, Joe Alwyn.
Sources say Swift may have been wearing an engagement ring in her Me video. One thing we can guarantee, whatever Swift gets up to in the coming months, she in absolutely no danger of losing her massive empire and fortune. We're guessing Swift will be making hits, selling records and helping charities for years to come.