What Is the '1000-Lb Sisters' Net Worth Combined?
1000-Lb Sisters stars Amy Slaton and Tammy Slaton are officially coming back to TLC with Season 3 of the hit reality show. The two sisters first rose to fame on YouTube before making it big with TLC. With Season 3 on the way, some fans have started to wonder how much the Slaton sisters are actually worth, and if TLC pays them much to appear on the show. Here's what we know about how much the two earn from TLC, and what their combined net worth looks like.
'1000-Lb Sisters' Season 3 confirmed by TLC
RELATED: '1000-Lb Sisters' Season 3: Fans React to TLC's Confirmation
1000-Lb Sisters Season 3 has officially been confirmed by TLC following a very successful second season. Amy Slaton and Tammy Slaton performed incredibly well in their time slot.
Per Deadline, 1000-Lb Sisters finished first in its timeslot for women 25-54, 18-49, and 18-34. Alon Orstein of TLC explained their decision to bring the Slatons back for a third season.
"Tammy and Amy Slaton have captivated us with their fun-loving personalities, heartfelt challenges and uplifting victories," wrote Orstein.
"We admire their genuine, evolving journeys and we are rooting for them as they pursue paths toward healthier lifestyles."
The show performed so well that a petition was started on Change.org around the same time the second season finale aired, requesting that TLC film a third season of the Slatons.
How much are Tammy Slaton and Amy Slaton paid?
When it comes to TLC reality shows and drama, many fans assume that the cast members are on the show for the money from the network. However, some 1000-Lb Sisters viewers might not realize that the cast members are not always getting paid as much as they may assume. It all depends on the show.
For example, 90 Day Fiancé cast members get paid around $1,000 to $1,500 per episode. Meanwhile, foreigners who film in the United States for the show don't get paid at all.
Business Insider reports that the cast of Little People, Big World made around $7,000 to $10,000 per episode.
"Per episode it ranges from low-end, like $1,500 an episode, to $3,000 at the high end. And then after three years of success, it can go up to $7,000 to $10,000 an episode. After that, you start moving into the Kardashian level," reported the publication.
While it's not clear exactly how much Tammy Slaton and Amy Slaton earn from filming the show, it seems likely that their pricing model is more akin to Little People, Big World's style, given that they are the stars of their own show, rather than a franchise of rotating individuals like 90 Day Fiancé.
What are the '1000-Lb Sisters' net worth combined?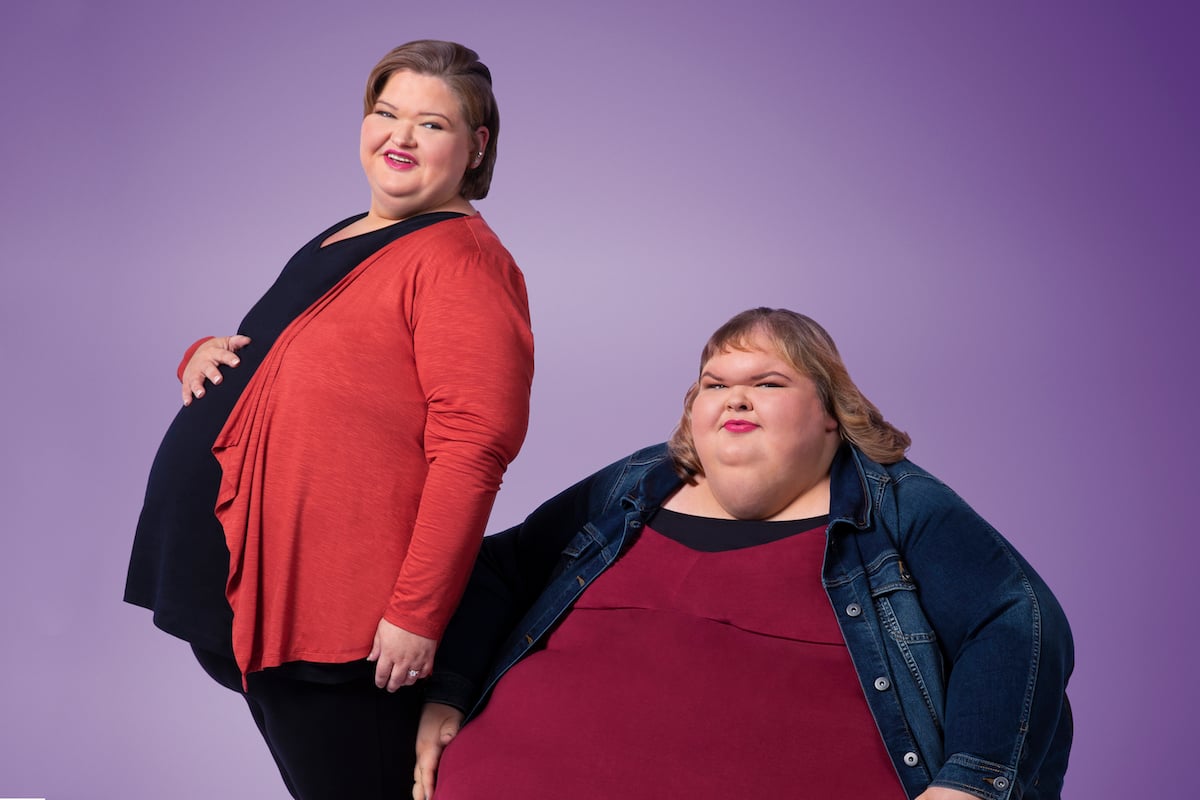 1000-Lb Sisters stars Amy Slaton and Tammy Slaton have been active on social media for a long time, and are pretty savvy when it comes to garnering followers and views. However, it's unclear how much of their income, if any, comes from their social media.
That being said, Stars Offline estimates that Amy Slaton has a net worth amounting to roughly $250,000. They estimate that Tammy Slaton has a net worth of around $100,000. Combined, the 1000-Lb Sisters are worth about $350,000, though it is likely that this number will rise very soon, given the Season 3 reveal.