What Is the Age Difference Between Katharine McPhee and David Foster?
Katherine McPhee recently got hitched to Canadian musician David Foster. Find out what the age difference is between the newlyweds.
Katharine McPhee, well-known for her "almost" win on American Idol in 2006, and David Foster, Canadian musician and record producer, married on June 28, 2019. The marriage was expected, but not discussed until the two were seen kissing at an intimate Malibu dinner. At the London wedding, friends and family, numbering approximately 150, were on hand to fete the couple. This wedding was Foster's fifth marriage and McPhee's second.
Katherine McPhee and David Foster are friends first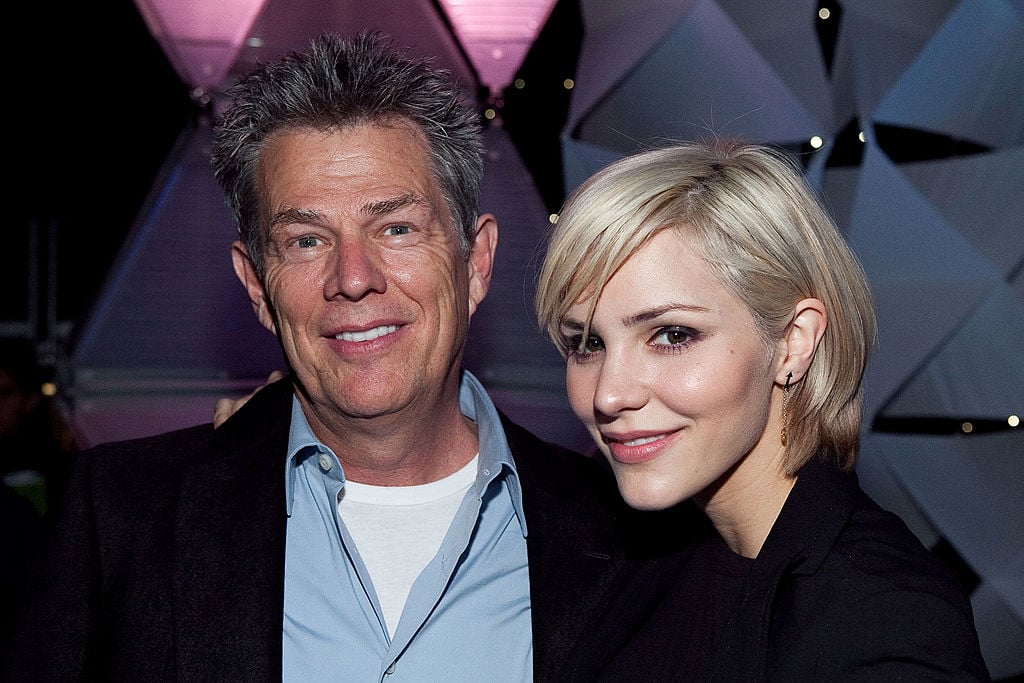 The couple became friends when Foster served as a mentor on American Idol. When McPhee married her first husband, Nick Cokas, in 2008, Foster attended the wedding. He even played the piano as McPhee serenaded Cokas.
But many say the two were extremely close since her American Idol days. It seems obvious based on the statement McPhee posted on Instagram before she walked down the aisle:
"Exactly 13 years ago today my very first single, Somewhere Over The Rainbow, was released right after Idol," she wrote. "Today… I'm marrying the man who produced it. Life is full of beautiful coincidences, isn't it? Thank you for taking me over the rainbow, David."
What age difference between Katherine McPhee and David Foster
Social media posts began popping up about the two's age difference. Foster is 69, and McPhee is 34. McPhee answered by saying folks should be concerned about registering to vote and the midterm elections, not who she married.
"We're very close friends, and we've been friends for a long time," McPhee told Health magazine. "I'm really, really fond of him, and I think he's an incredible person. I've known him since I was 21 years old, you know? He produced my first single. So he's been really good to me. People can say whatever they want."
Foster's daughters, Erin and Sara, have made jokes about the age gap. When rumors spread that McPhee and Foster were having a $50 million wedding, the girls said they were losing their inheritance. Foster has five daughters in all: Sara 38, Erin 36, Amy 45, Jordan 32, and Allison 48.
In September 2018, McPhee tweeted: "at least I'll be the hottest step-grandma."
A little psychological tidbit
In a paper written at Purdue University, psychologists explain that in Western societies, adult men generally prefer females who are somewhat younger than themselves. This preference happens to be consistent in almost all human societies: past and present. But Western public opinion turns toward skepticism when the man is old enough to be the woman's father.
There is a psychological term for this age discrepancy: Age Gap Relationships or AGRs. Younger women could be seeking father figures. In some cases, the woman has experienced a loss of attachment in her youth. For men, younger women are physically more attractive, a built-in characteristic having to do with ensuring species survival.
Love is a song for Katherine McPhee and David Foster
The musical couple has several songs that are close to their hearts. One is Somewhere Over the Rainbow that Foster produced as McPhee's first single. Another song written by Foster became encrypted into McPhee's wedding dress, The Color of My Love. Foster played the piano and McPhee and Andrea Bocelli sang The Prayer, which Foster co-wrote, in an all-star concert honoring Foster on PBS. McPhee also sang a Foster song during her run on American Idol called I Have Nothing, from the Whitney Houston movie The Bodyguard.
McPhee not only sings but is also an actress, a songwriter, and the daughter of Peisha Arten, a singer and vocal coach. She also attended the Boston Conservatory of Music for three semesters.