What is the Age Difference Between Nicolas Cage and Riko Shibata?
Nicolas Cage and Riko Shibata were married in February of 2021 after meeting a little over a year ago. What's the age difference between Cage and Shibata?
Nicolas Cage married Riko Shibata on February 16, 2021, after not seeing her for six months — a joyful return to each other's company. The seemingly unlikely duo connected over a variety of things, including sharing places that are important to them, and even sugar gliders. So how did the two meet, and what is the age difference between Nicolas Cage and his wife, Riko Shibata? 
How Nicolas Cage knew Riko Shibata was right for him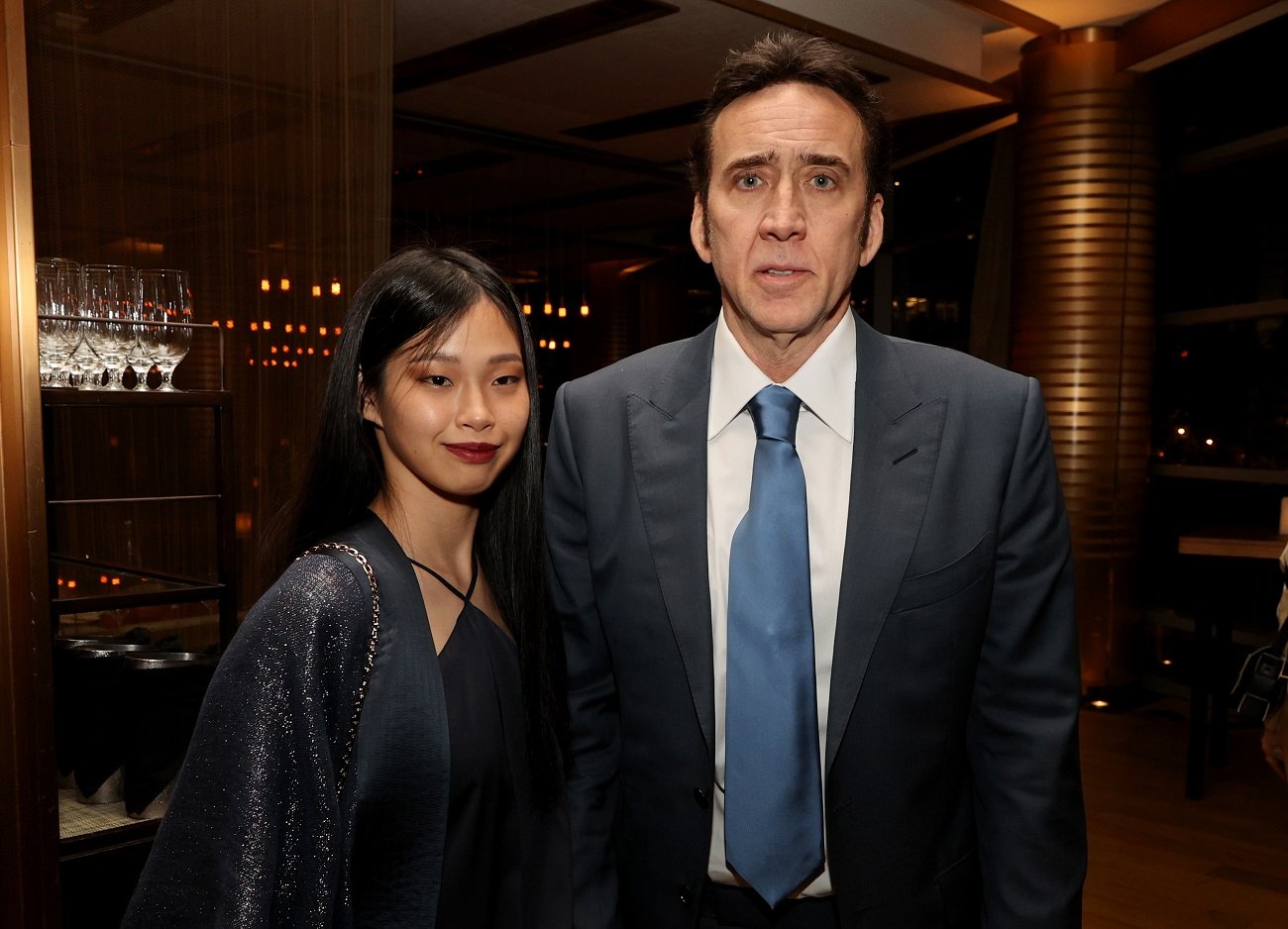 Nicolas Cage and Riko Shibata first met in Shiga, Japan, over a year ago. However, the two were first seen on a date together in the United States in January 2020. Cage said that he was smitten with Shibata when he first met her. 
"We met in Japan and I thought she was stunning when I met her. We had a lot in common," Nicolas Cage told Entertainment Tonight. 
Apparently Riko Shibata's interest in pets, specifically her own sugar gliders, are part of what convinced Nicolas Cage that their relationship could work. 
"She likes animals, too, so I asked her, 'Do you have any pets?' And she said, 'Yes, I have flying squirrels.' She had two sugar gliders… I thought, 'That's it. This could work out.,'" he explained to the publication. 
Unfortunately, COVID-19 meant the two had to separate physically for quite some time, as Cage explained during an interview with brother Marc Coppola on Q104.3.
"She left New York and went back to Kyoto, Japan, and I went back to Nevada and I haven't seen her for six months," Cage explained. 
He proposed over FaceTime and FedExed her ring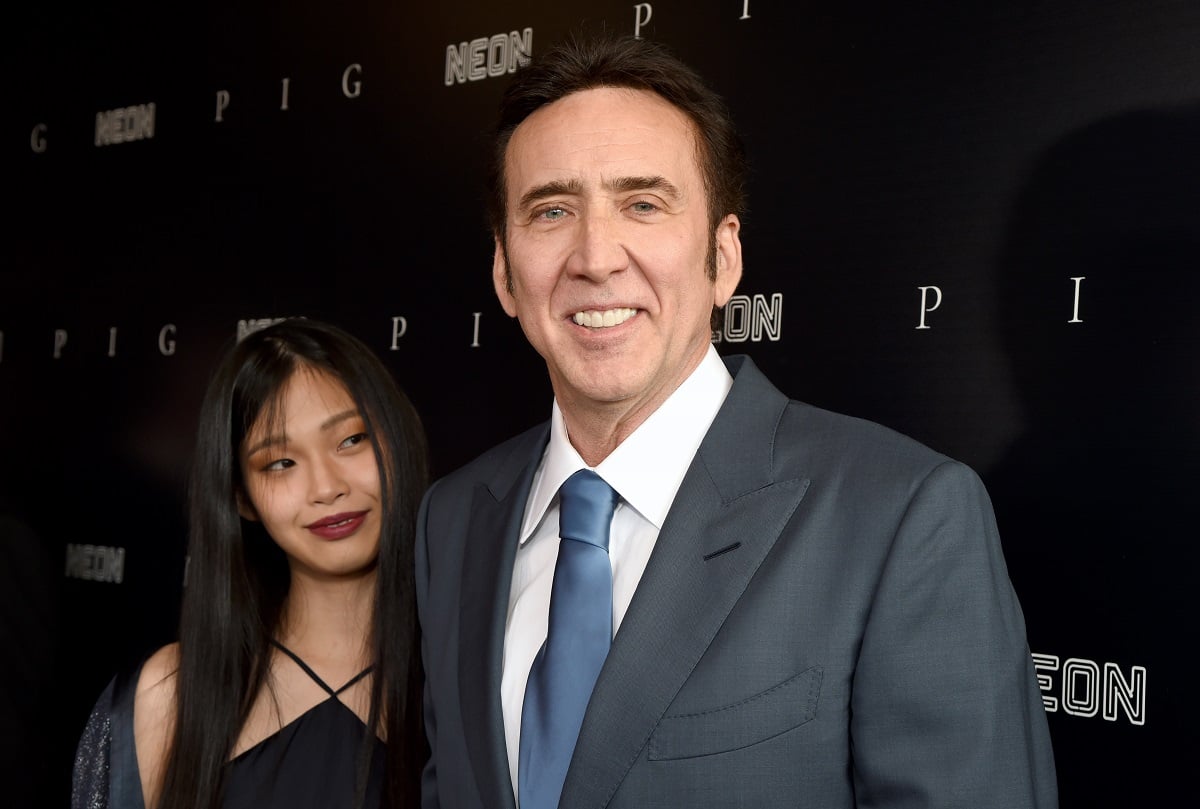 Eventually, Nicolas Cage decided that he knew he wanted to stick with Riko Shibata. He just went for it, popping the question to Shibata over FaceTime — if that doesn't scream COVID-19, what does?
"We're really happy together and we're really excited to spend that time together so I finally just said, 'look, I wanna marry you' and we got engaged on FaceTime," he told Coppola.
"I got her a black diamond engagement ring. Her favorite color is black, so she wanted the black gold and the black diamond. I customized and personalized it, and I actually sent it to her FedEx," Cage added.
The two had an intimate wedding, which according to Cage's rep included "traditional Catholic and Shinto vows with poetry from Walt Whitman and Haiku sprinkled in."
As Cage mentioned, black is Shibata's favorite color — she wore a black bridal kimono during the ceremony, and Cage wore a black Tom Ford tuxedo to match.
What is the age difference between the two?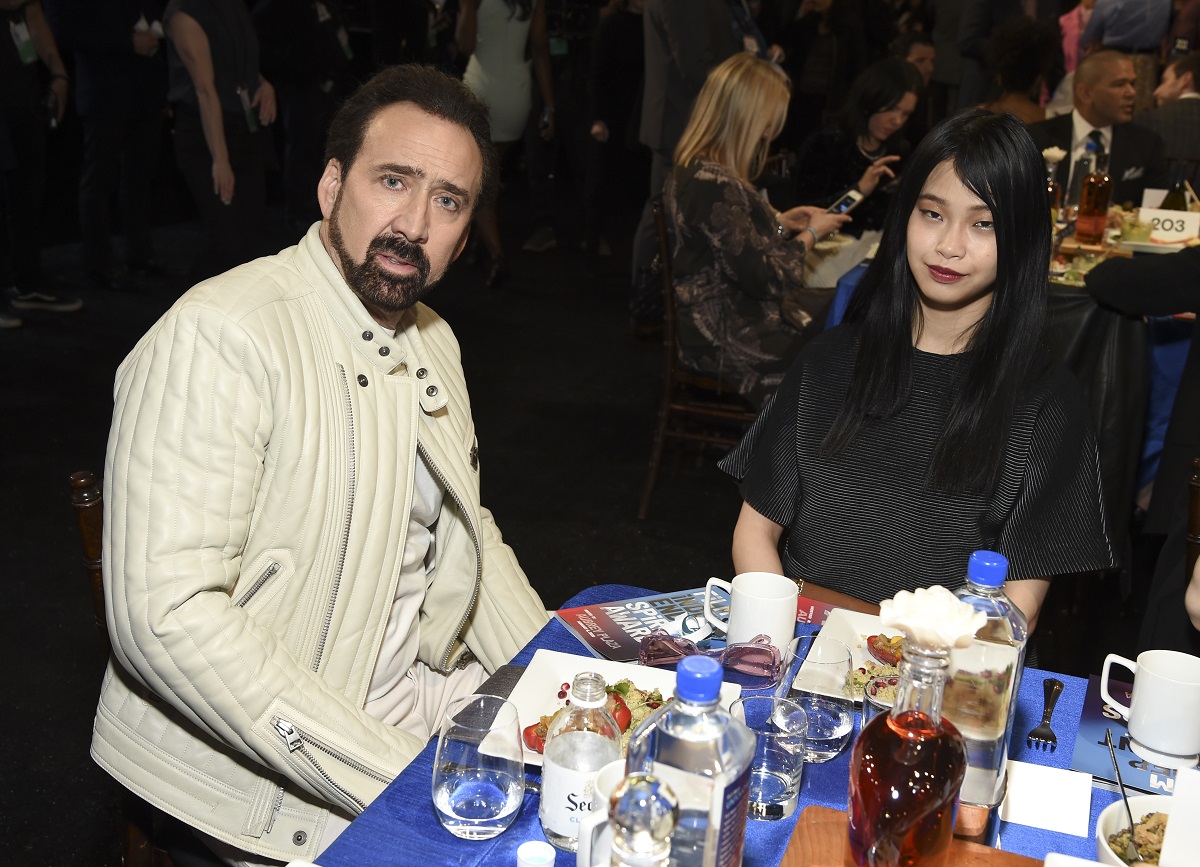 Nicolas Cage is 57 years old, and Riko Shibata is 26 — that puts the two at a 31 year age difference. In fact, Shibata is younger than Cage's eldest son, Weston Cage Coppola, who is 30 years old. 
Additionally, she's only 11 years older than Cage's youngest child, Kal-El Coppola Cage. Despite their age difference, the two made it through a difficult time together going long-distance, so it seems like they could be in it for the long haul.