What Is the Age Difference Between Tarek El Moussa and Heather Rae Young?
HGTV star Tarek El Moussa and fiancé Heather Rae Young tied the knot on Oct. 23. The highly-anticipated wedding of Young and the Flip or Flop star has been in the works since El Moussa popped the question in July 2020. Young has formed a close bond with El Moussa's two kids – daughter Taylor, 11, and son Brayden, 6 – whom he shares with ex-wife and Flip or Flop co-host Christina Haack. While El Moussa and Young have similar backgrounds in real estate, they are a little further apart when it comes to age.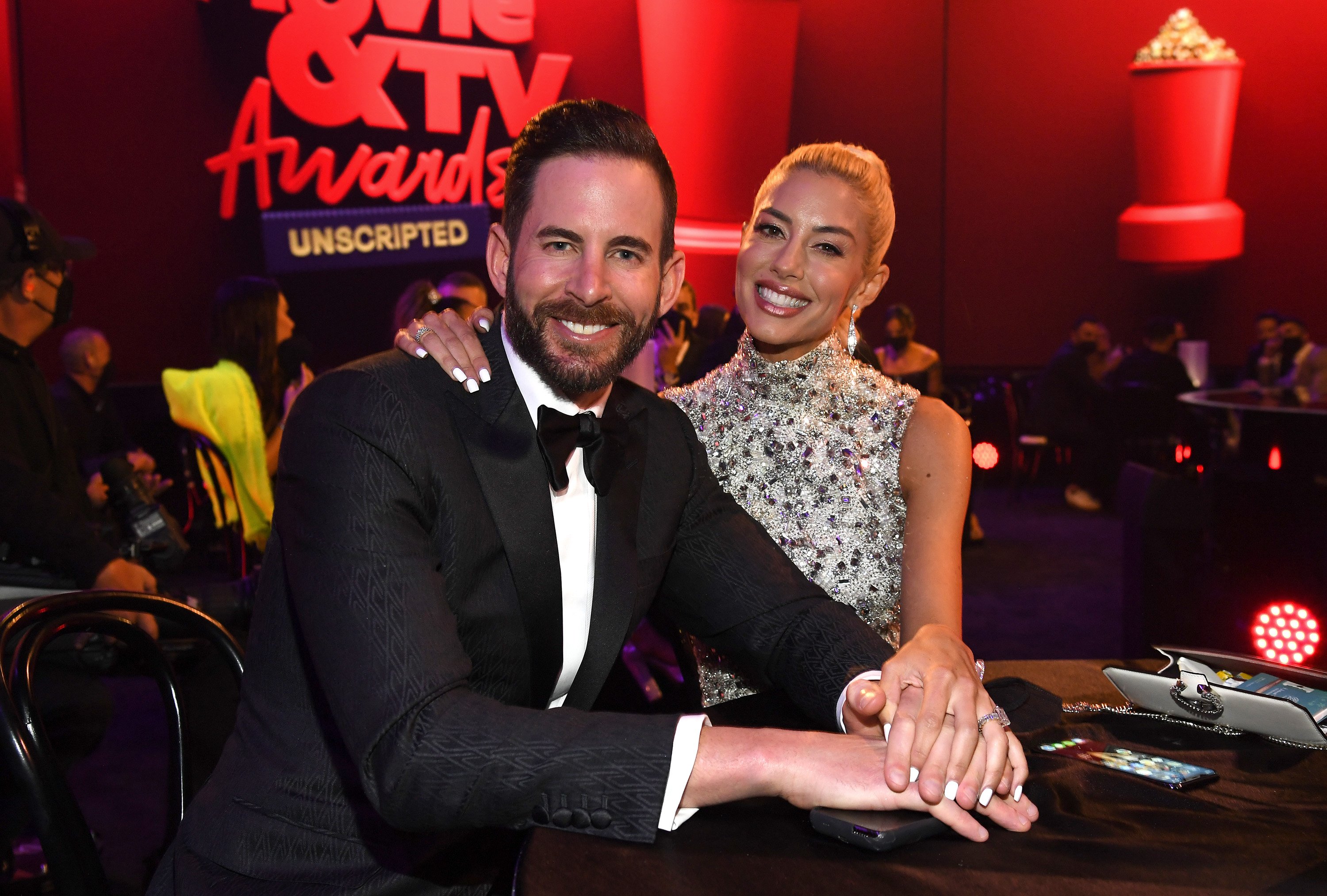 Tarek El Moussa is 6 years older than Heather Rae Young
The intimate outdoor ceremony was held in Santa Barbara, California with several friends and family members in attendance. El Moussa, 40, posted a message before heading to the altar and revealed he didn't expect to be getting hitched again after his divorce from Haack.
"Ready to say 'I do' ❤️," he wrote on Instagram before the ceremony. "Which is crazy. If you had asked me four years ago I would've told you I was never getting married again and honestly I didn't even think I would find love."
Declaring his love for Young, 34, El Moussa sounded eager to become husband and wife with the Selling Sunset star.
"Then one day Heather jumped onto my boat, looked at me, smiled and the rest is history," he explained. "Thank God for that day. My life is so much better with you in it… now let's do this thing!!"
Heather Rae Young and Tarek El Moussa began dating in 2019
The two were originally spotted by paparazzi in July 2019 at the Portofino Hotel & Marina in Redondo Beach, California. El Moussa went Instagram official with their relationship a month later and appeared smitten from the start.
"After more than 3 years on my own I'm so PROUD to say that this beautiful, sweet and talented young lady is my girlfriend!" the HGTV star posted in August 2019 alongside a picture with Young. "I'll be honest and say I never thought I would meet someone special in my life after the last three years. Then… out of the blue @heatherraeyoung walked into my life."
The couple moved in together the following year. The Selling Sunset star didn't hold back on her feelings for El Moussa, making her intentions clear less than a year into their relationship.
"I can't wait to marry Tarek El Moussa," she told E! News in May 2020. "I can't wait to be engaged to him. It's something that when we talk about it, it's real. I know that it's going to happen, but I don't like to push either and I don't like to bring it up all the time. I don't want to ruin any surprises but we definitely talk about it – I don't want to put pressure because he knows I'm 100% the one, but I think it'll happen. Hopefully sooner than later, but I just don't know when."
El Moussa-Young wedding pictures are on social media
El Moussa took to Instagram following their "I do's" and shared how Young has truly filled a void in his life.
"We've been the three musketeers for years and for a long time," he captioned a photo with Young and his kids. "I thought it would always be that way… but now we are complete. With Heather, we are a family. I found someone who wholeheartedly loves my babies and who Tay and Bray adore. We are so much better as one, and I am so proud to call you MY WIFE @heatherraeyoung!!!"
Also active on social media, Young shared her joy in a post along with some pictures capturing their special day.
"I'm a WIFE!!!" Young raved on Instagram. "Yesterday feels like a dream… so perfect, filled with so much love and magic. 🦋 Truly everything I've ever wanted and more. I love you so much @therealtarekelmoussa and now I get to say we're officially MARRIED!!"
Congratulations to the happy couple!