What is the Cast of 'Gossip Girl' Worth Today?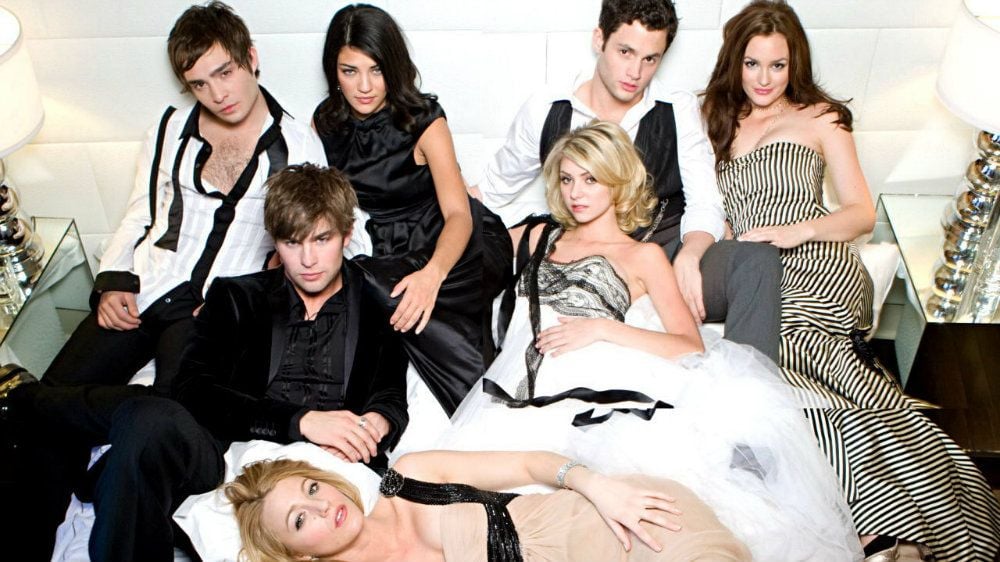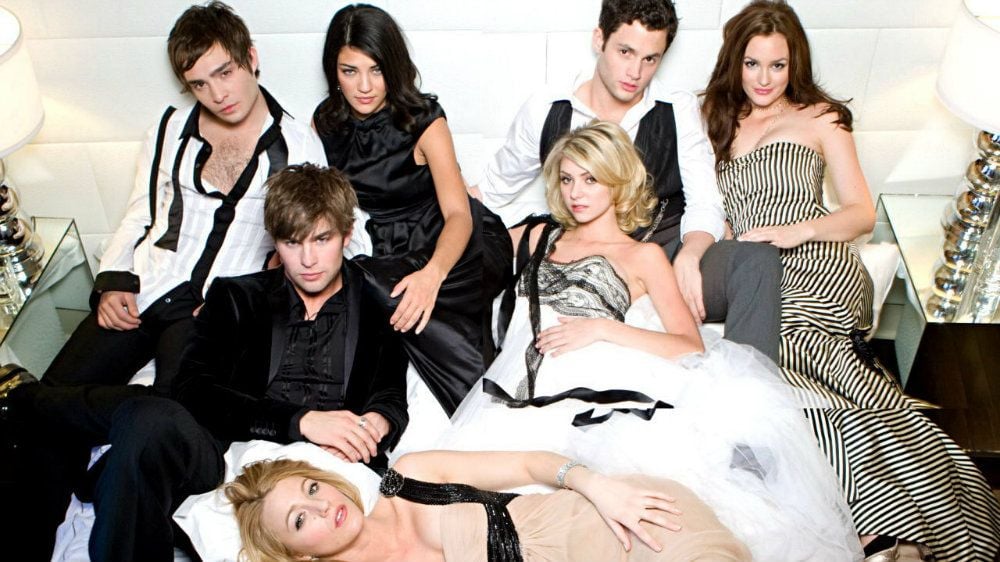 The wildly popular teen drama Gossip Girl picked up where Beverly Hills 90210 left off. For five years, audiences followed the misadventures of high society teens from the Upper East Side of Manhattan. From cocktails at The Empire to hanging on the steps of The Met, Gossip Girl ignited a new generation of teen drama fans.
The cast portrayed rich (and sometimes infamous) elitists on the show. But years after the show ended, how are the actors' financial portfolios doing now? Here's the tea on the cast's net worth. Xoxo.
Kelly Rutherford
Net worth: $1 million 
As dignified (and husband hopping) wife and mother Lily van der Woodsen, Rutherford played the part perfectly. Her career spans decades as she had roles in other iconic series like Melrose Place and the reboot of Dynasty. Rutherford also appeared in films like Scream 3 and is currently in the updated version of Pretty Little Liars (Pretty Little Liars: The Perfectionists).
Rutherford made unfortunate headlines for an extremely ugly custody battle of her small children. She shared custody with her ex who lived abroad. At one point, when she was supposed to send the children back to live with their father, she refused. This sunk her into extreme legal and financial woes.
Taylor Momsen
Net worth: $4 million
Momsen played little Jenny Humphrey. A good girl from a good family, who goes bad in the long run. Momsen worked steadily leading up to her role in Gossip Girl. Parts included playing Cindy Lou Who in How The Grinch Stole Christmas and Spy Kids 2: Island of Lost Dreams.
Following Gossip Girl, Momsen stopped acting and turned to music. Her band, The Pretty Reckless toured with Chris Cornell right before he died. Audioslave guitarist, Tom Morello told SiriusXM about Cornell's last words delivered to Momsen. Even though she was on tour with Cornell, Momsen hadn't met him and was starstruck. "Chris walked over to her and said, 'hey Taylor, welcome to the tour, glad you're on board, you're going to do great thing in your career and so glad that you are with us.' Which made her world as you could imagine, which gave her great excitement for the rest of the tour and the future," Morello recounts Alternative Nation Reports.
"That was the last time anybody had seen or heard from Chris Cornell," he added. Momsen was devastated and ended up canceling the rest of the band's performances.
Ed Westwick
Net worth: $4 million
The infamous Chuck Bass had a significant evolution during the series. Westwick played every transformation perfectly. From the entitled rich high school snob to eventually showing his softer, generous side, Westwick really became Chuck. The British actor worked steadily both before and after the series.
Leading up to Gossip Girl, Westwick appeared in shows like Children of Men and Californication. After Gossip Girl, Westwick was in series like Wicked City and White Gold. He was accused of sexual harassment in 2014 by three women, NBC News reports. But charges were dropped citing "insufficient evidence."
Matthew Settle
Net worth: $4 million 
"@KellyRutherford: @matt_settle so good to see you in LA. Finally in the same city❤️ even if just for one night!"❤️ pic.twitter.com/lwkhHNn58j

— Matthew Settle (@matt_settle) March 12, 2015
Former rocker dad Rufus Humphrey had his own intrigue and unique storyline. Even though he ultimately doesn't get the girl, Rufus' enduring personality sent him into the future with promise. Prior to Gossip Girl Settle appeared in hit series like ER and Band of Brothers. He was also in the horror flick, Ouiji, and Valentine in 2017.
Leighton Meester
Net worth: $5 million
As the unbreakable spoiled rich girl, Meester's portrayal of Blair Waldorf was an iconic fashion trailblazer. After wearing expensive headbands in a number of episodes, teen girls throughout the world latched onto the fashion craze. Fans tried to keep up with Blair's twists and turns at every move. And of course, yes she does get the guy in the end.
Meester had a lengthy career prior to transforming into Blair. She appeared in series like 24 and Entourage. Plus creepy films like The Roommate. Meester is currently starring in television series, Single Parents. She is married to actor Adam Brody and they have one child.
Chace Crawford
Net worth: $6 million 
Crawford played Nate Archibald, the rich kid with a conscious. Nate was also Blair's on again, off again (off again) boyfriend. Crawford was extremely busy while filming Gossip Girl has he had a number of side hustles to pad his income. Some projects included a number of appearances in Family Guy, plus he was in the film, What To Expect When You Are Expecting.
He's worked steadily since Gossip Girl wrapped. Roles include a number of film and series parts, plus he has three projects post-production.  Crawford recently said he's open to a possible Gossip Girl reboot too. However, "They'll probably just reboot it and cast all new young kids," he told US Weekly. "How are we going to do it? … At 35, I'm still at the high school there, wearing my uniform?"
Penn Badgley
Net worth: $8 million
As the sweet and slight creeper, Badgley explored the many layers of Dan Humphrey during the series. Lonely boy Dan went from hero to antihero several times until it his true identity was ultimately revealed. Badgley's early acting days began in soaps, where he portrayed Phillip Chancellor IV on The Young and the Restless. He also appeared in several television series and films like John Tucker Must Die before Gossip Girl came along.
After Gossip Girl, Badgley focused on his music career and band MOTHXR. The pull of acting drew him to his latest smash hit, You, streaming on Netflix. Badgley portrays a bookstore manager who stalks a woman by day and has no problem "eliminating" anyone who gets in his way of having her.
Blake Lively
Net worth: $16 million 
https://www.instagram.com/p/BmkSPJsjS7H/
Lively's portrayal of Manhattan's "It" girl Serena van der Woodsen was spot on. The part was actually inspired by party girl Tinsley Mortimer from The Real Housewives of New York City, Lively managed to get Mortimer's style and personality down pat. Lively had a significant career while filming Gossip Girl. She appeared in films like The Sisterhood of the Traveling Pants and Accepted. After Gossip Girl she also starred in films like The Age of Adeline, The Shallows and A Simple Favor.
Lively is married to actor Ryan Reynolds. The two are known for their quirky sense of humor, often noted in a number of articles about their banter on Twitter. The couple has two children.
Check out The Cheat Sheet on Facebook!