What is the Cast of 'How I Met Your Mother' Doing Now?
How I Met Your Mother premiered 14 years ago today and the world hasn't been the same since. In honor of the CBS comedy that ran for 9 seasons, we're checking in on the show's cast to learn what they've been up to since How I Met Your Mother ended in 2014 (the finale episode was legendary, btw). 
Barney Stinson played by Neil Patrick Harris
Neil Patrick Harris, 46, played suit-loving Barney who arguably became the most memorable character on How I Met Your Mother. Since the series ended and the gang had their last round of drinks at MacLaren's, the Tony award-winning actor's been writing children's books while having a family of his own (he and his husband, David Burtka, have a son and daughter). 
He hosted the Academy Awards in 2015 and recently starred in the Netflix series, A Series of Unfortunate Events, according to his IMDb page. 
Marshall Eriksen played by Jason Segel
39-year-old Jason Segel played lovable and funny Marshall Eriksen on How I Met Your Mother. Today, he's an author. With his writing partner, Kirsten Miller, Segel's released 7 teen and young adult books.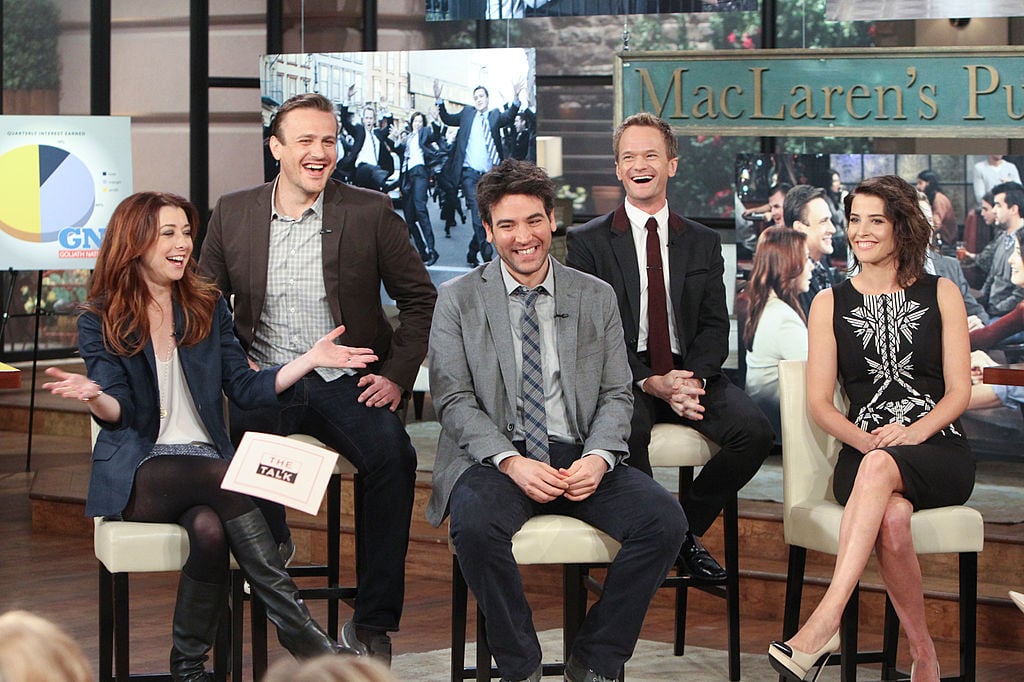 According to Deadline, Segel created the series Dispatches From Elsewhere, which he'll star in alongside Oscar winner Sally Field, Richard E. Grant, and Eve Lindley. According to Segel's IMDb page, the show is set to premiere on AMC in 2020. 
Lily Aldrin played by Alyson Hannigan
Referring to herself as an actress, mom, and crafting enthusiast in her Instagram bio, Alyson Hannigan's been busy since her time on How I Met Your Mother came to a close. She's the mother of two daughters (see them in an adorable picture Hannigan posted to her Instagram account below along with the actress's husband). 
And she's been steadily working on acting projects since 2014 judging by her credits listed on IMDb. She starred in a reboot of Disney's Kim Possible earlier this year and has two projects in post-production — Abducted: The Mary Stauffer Story and Flora and Ulysses — and one that's in pre-production — Dodie & Cheryl Get Hitched — that doesn't have a release date yet.
Robin Scherbatsky played by Cobie Smulders
Our favorite Canadian journalist-turned-morning-show-host, Robin Scherbatsky, played by Cobie Smulders, 37, recently appeared in the record-breaking film, Avengers: Endgame, playing her Agents of S.H.I.E.L.D. character, Maria Hill. Prior to that, she starred in Friends From College for two years, her IMDb page said.
She reunited with her How I Met Your Mother co-star, Harris, in A Series of Unfortunate Events. Next, she's starring in ABC's Stumptown, in which Smulders plays an Army veteran turned private investigator. The series premieres on Sept. 25 at 10 p.m. EST on ABC.  
She's currently dating fellow actor, Taran Killam, who stars in another ABC series, Single Parents, alongside Gossip Girl alum, Leighton Meester. Check out Killam and Smulders having a "date night" with Meester below. 
Ted Mosby played by Josh Radnor
And, last but certainly not least, Josh Radnor who played the main character, Ted Mosby, on How I Met Your Mother. 
When he's not acting, Radnor can be found playing guitar as one half of Radnor and Lee, his band with fellow musician, Ben Lee. 
The 45-year-old starred in the PBS series, Mercy Street, although it was canceled after 2 seasons. Next up, he's set to star in The Hunt, a series about Nazi hunters in the 1970s, according to his IMDb profile. 
Find out which show aged worse: Friends or How I Met Your Mother.