What Is the Cast of 'One Tree Hill' Worth Today?
One Tree Hill (OTH) ran for nine seasons on the WB-turned-CW. The show centered around Lucas Scott (Chad Michael Murray) and his life as a high school student and a talented basketball player. The show followed Lucas as he dealt with life in a small town and a rivalry with his half-brother, Nathan Scott (James Lafferty).

Keep reading to learn more about the cast, what they have been doing since the show went off the air in 2012, and how much money they have in the bank.

Chad Michael Murray (Lucas Scott)

Actor Chad Michael Murray began playing the role of Lucas Scott in 2003. The same year, Murray had a role in the film Freaky Friday starring Jamie Lee Curtis and Lindsay Lohan. Prior to landing the lead role on OTH, he had a recurring role on Gilmore Girls as well as other minor parts in TV and film.

Murray's estimated net worth is an estimated $12 million. During the first season of OTH, Murray made approximately $22,000 per episode. By Season 4, Murray and the rest of the cast were making $100,000 per episode.

James Lafferty (Nathan Scott)

Actor James Lafferty played Nathan Scott, half-brother to Lucas. Lafferty's character was the star of the Tree Hill basketball team and one of the most popular students in school. Lafferty was one of the youngest members of the OTH cast, starting the show as a teenager.

After OTH ended, Lafferty went on to have roles in Oculus, Crisis, Underground, and the Netflix original production, The Haunting of Hill House. Lafferty's estimated net worth is $5 million.

Hilarie Burton (Peyton Sawyer)

Actress Hilarie Burton played the angsty, artsy teen Peyton Sawyer, who had an affinity for running red lights in her convertible. Watch the show to find out the deeper meaning behind the character's odd behavior.

After OTH, Burton went on to have a recurring role on the USA drama, White Collar, opposite Matt Bomer. She also had roles on Grey's Anatomy, Castle, and Lethal Weapon. She married Jeffrey Dean Morgan, of the CW sci-fi series, Supernatural, in 2014. Burton's net worth is reportedly $1 million, according to Fame10.

Sophia Bush (Brooke Davis)

Actress Sophia Bush played the character of Brooke Davis on OTH. Her character was a cheerleader who wasn't afraid to speak her mind. Her character also became part of a love triangle involving two other main characters.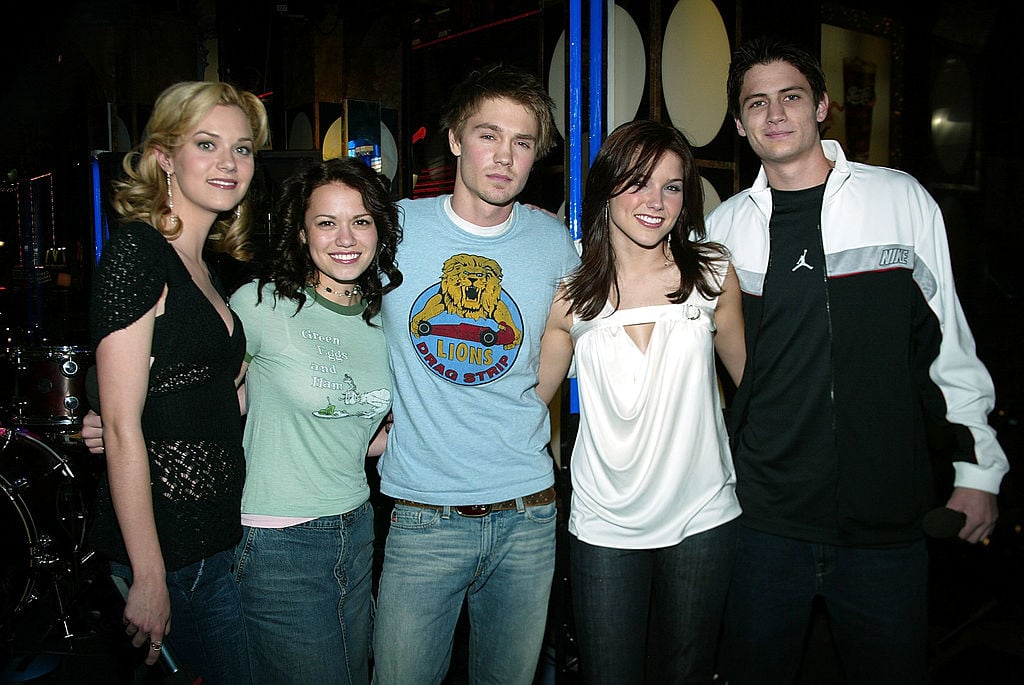 Bush landed a role on the series Chicago Fire. She spent four years working on the show then moved on to Chicago Med and Chicago P.D., spinoffs of Chicago Fire. Her estimated net worth is reportedly $9 million.

Bethany Joy Lenz (Haley James Scott)

Bethany Joy Lenz played Haley James Scott, best friend to Lucas Scott. As the show went on, Lenz showcased her singing talent which was worked into her character's storyline. She appeared in Dexter and CSI: Crime Scene Investigation after OTH wrapped. Her net worth is estimated to be $3.5 million.