What Is 'The Dark Knight Rises' Star Joseph Gordon-Levitt's Net Worth?
Joseph Gordon-Levitt has a long and varied career. His early working days were spent playing cute kids for different television shows.
Later he took on more gritty and complex movie roles. In his life, Gordon-Levitt has tackled many different challenges, and not all of those are acting challenges.
It's true that he's starred in and directed a wide range of movies, but he has also become an entrepreneur. Ten years ago he founded an intriguing startup collaborative media platform.
Unlike some famous child stars, Gordon-Levitt seems to have had a stable and happy life. Along the way, he has branched out and found success in many different areas.
Has that paid off for him? How is this unusual Hollywood star doing financially?
Joseph Gordon-Levitt started acting at a young age
Gordon-Levitt was born in Los Angeles in 1981. Movies were already a family business, since his maternal grandfather Michael Gordon was a Hollywood director.
Whether it was his hometown that encouraged his love of acting or his family history, Gordon-Levitt seems to have been born to act. He started playing parts in a local children's theater when he was only four.
By the age of six, he had moved on to acting in television commercials for products such as Pop-Tarts and Cocoa Puffs. Before long he was landing roles in made-for-television movies.
From there he moved on to a number of small parts in well-knows series, including Rosanne, Murder She Wrote, and Family Ties. That lead to a big break when he landed a part as an alien on the NBC sitcom 3rd Rock From The Sun. The popular series ran for six years.
During this time he also began acting in movies. He started out in films for kids, like Angels In The Outfield, then segued into teen movies, like the blockbuster 10 Things I Hate About You.
As he grew older his roles matured too, and he tackled gritty parts like Stop-Loss and romantic comedies such as (500) Days Of Summer. His turn as Batman in The Dark Knight Rises in 2012 fulfilled a childhood dream for Gordon-Levitt and made him even more famous. Most recently he played the lead role in Snowden.
Acting isn't all Joseph Gordon-Levitt cares about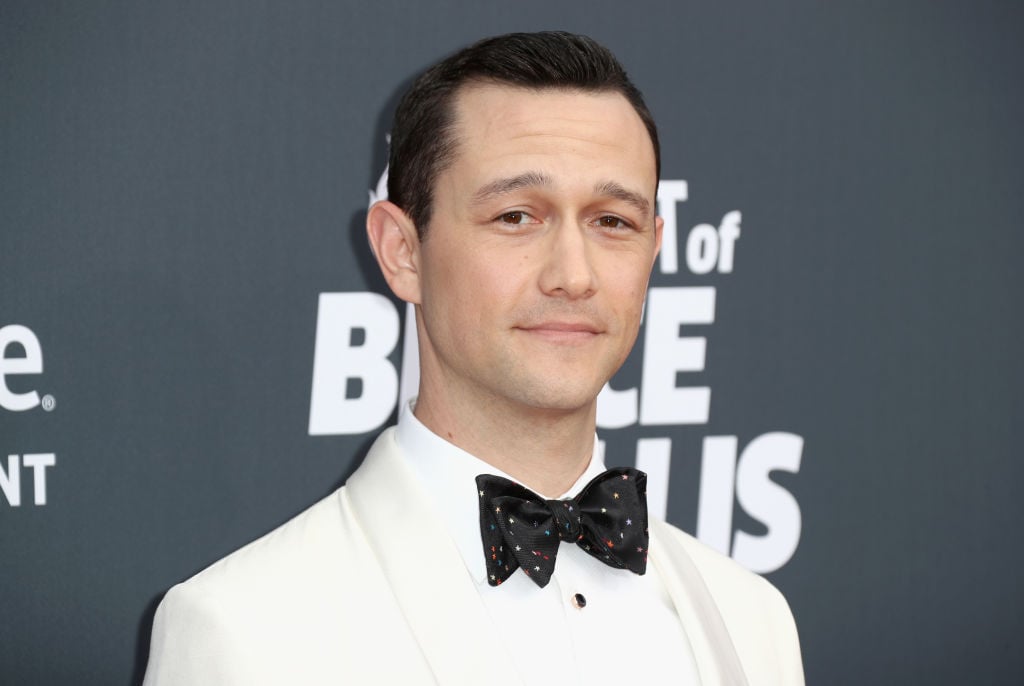 Although he's enjoyed himself and found considerable success in acting, his interests go beyond the silver screen. Gordon-Levitt is passionate about supporting creativity, and ten years ago he founded the collaborative media platform HitRecord. It's an online community where different artists can work together, instead of competing.
Writers, musicians, filmmakers, and other artists collaborate on projects. Unlike platforms such as YouTube, HitRecord doesn't reward artists who are the most competitive but tries to pay them based upon the quality of their work.
He's passionate about making sure artists don't lose their intellectual property rights, but can still be financially rewarded for high-quality work. HitRecord was originally founded with Gordon-Levitt's personal money, but now it's become a profitable venture, and it is partnering with businesses such as LG, Samsung, Sony, and Levi's.
How Joseph Gordon-Levitt's career has paid off so far
Although he's worked consistently as an actor for roughly 30 years, Gordon-Levitt has also invested founding in an online startup company, which is a notoriously risky way to spend money. Have the costs of business tapped his acting income, or is the venture now profitable enough to pay him back?
Gordon-Levitt seems to be as adept with money as he is in front of the camera. With all of his different enterprises, today his net worth is $35 million dollars. Clearly, his choice to follow his different passions has paid off.