What Is the Most Anybody Has Ever Won on 'Wheel of Fortune'?
Some fans unironically love Wheel of Fortune, playing along at home and cheering on contestants when they win big money — or perhaps they wish they were those contestants winning big money.
Other fans delight in schadenfreude and actually root for the bankrupt slide whistle to sound when there's a super-easy puzzle on the board. 
Either way, audiences have kept the show with Pat Sajak and Vanna White going for nearly 40 years. But whether one loves it or loves to hate-watch the game show, it's hard not to be impressed when someone wins $1 million, as only a few players have done so far.
How did 'Wheel of Fortune' start?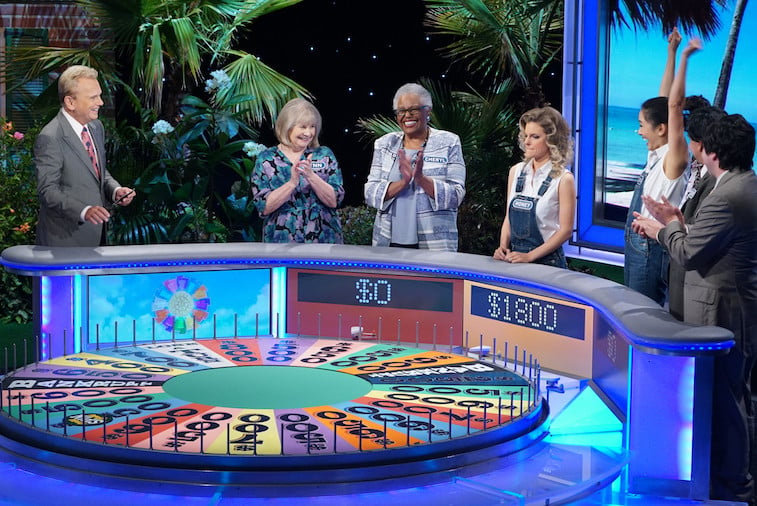 Like another iconic game show, Jeopardy, Wheel of Fortune was created by Merv Griffin, who was also well known for his talk shows. According to the show's Fandom page, its first incarnation was Shoppers Bazaar, hosted by Chuck Woolery, who went on to host Love Connection.
The show's female contestants solved puzzles a la Hangman, but the wheel was vertical, and was operated only by Woolery. 
That show, which did not go over well, morphed into something more akin to its familiar version in the mid-1970s, but Wheel of Fortune did not truly take off until 1983, with a nighttime version that featured Sajak and White. Although there have been various changes through the years, including a temporary departure by Sajak to start an ill-fated talk show, Wheel has stayed basically consistent.
One thing that the producers hope is consistent is that contestants don't win too many mega-prizes. As a general rule, winnings typically cap around high five figures or low six figures. A handful of contestants have broken the seven-figure barrier of $1 million so far.
Who won $1 million on 'Wheel of Fortune' and how?
One of the million-dollar winners was not an English wiz but a math teacher, Sarah Manchester, who won $1,017,500 in 2014, according to Time. 
In addition to winning the show's top prize of $1,000,000 with a spot on the wheel, Manchester also won a trip to the Dominican Republic.
To win the million-dollar prize, the contestant must first collect the wedge, and make it to the Bonus Round without hitting the dreaded bankrupt. 
There, one of the wedge's envelopes that normally contains $100,000 is replaced with one containing $1 million. The contestant spins for a  wedge, Sajak collects the envelope, and the contestant must solve the challenge. So it takes a combination of luck and skill. The other million-dollar wins on Wheel were made in 2008 and 2015. 
As detailed by Entertainment Tonight Matt Desanto pulled off a win that was arguably more impressive in 2015. With only a single vowel, a not very helpful E, DeSanto managed to guess "The Lone Ranger." 
Sajak was so astonished, he said, "I don't want to cause trouble at home, but I think there's still a connection between you and Vanna.."
DeSanto won $91,000, the most any contestant had won in the main section of the game, not counting the bonus round. 
What are the biggest game-show prizes of all time?
Unsurprisingly, the show with the most records for big prizes is Wheel's sister show Jeopardy, with that show being the largest source of winnings for Ken Jennings, Brad Rutter and James Holzhauer, who have won $5.2 million $5.1 million and $3 million, respectively, for the various shows they've won.
Another impressive record is the largest amount of money won in a single day. That was initially set by the notorious Michael Larson, who obsessively studied Press Your Luck and figured out a way to get the biggest money prizes on that show's board. He won $110,237 in 1984, only to lose most of the money later after his house was broken into
The current single-day record holder is Michael Stouber, who won $262,743 on The Price Is Right last year during a "Big Money Week" promotion Stouber played the pricing game Plinko, which normally maxed out a $50,000. Big money indeed.