What Is the Most-Watched Super Bowl Halftime Show? (Hint; It Wasn't Janet Jackson's)
Throughout the years, we've seen some of the most prominent artists in the music industry take to the Super Bowl halftime show stage and deliver electrifying performances in 15 minutes or less.
Although many powerhouse performers have pulled out all of the stops for the highly anticipated pop culture event, only a few artists have brought in the most views. But there's one singer who had the most people tune into their performance — and to give you a hint, no, it wasn't Janet Jackson.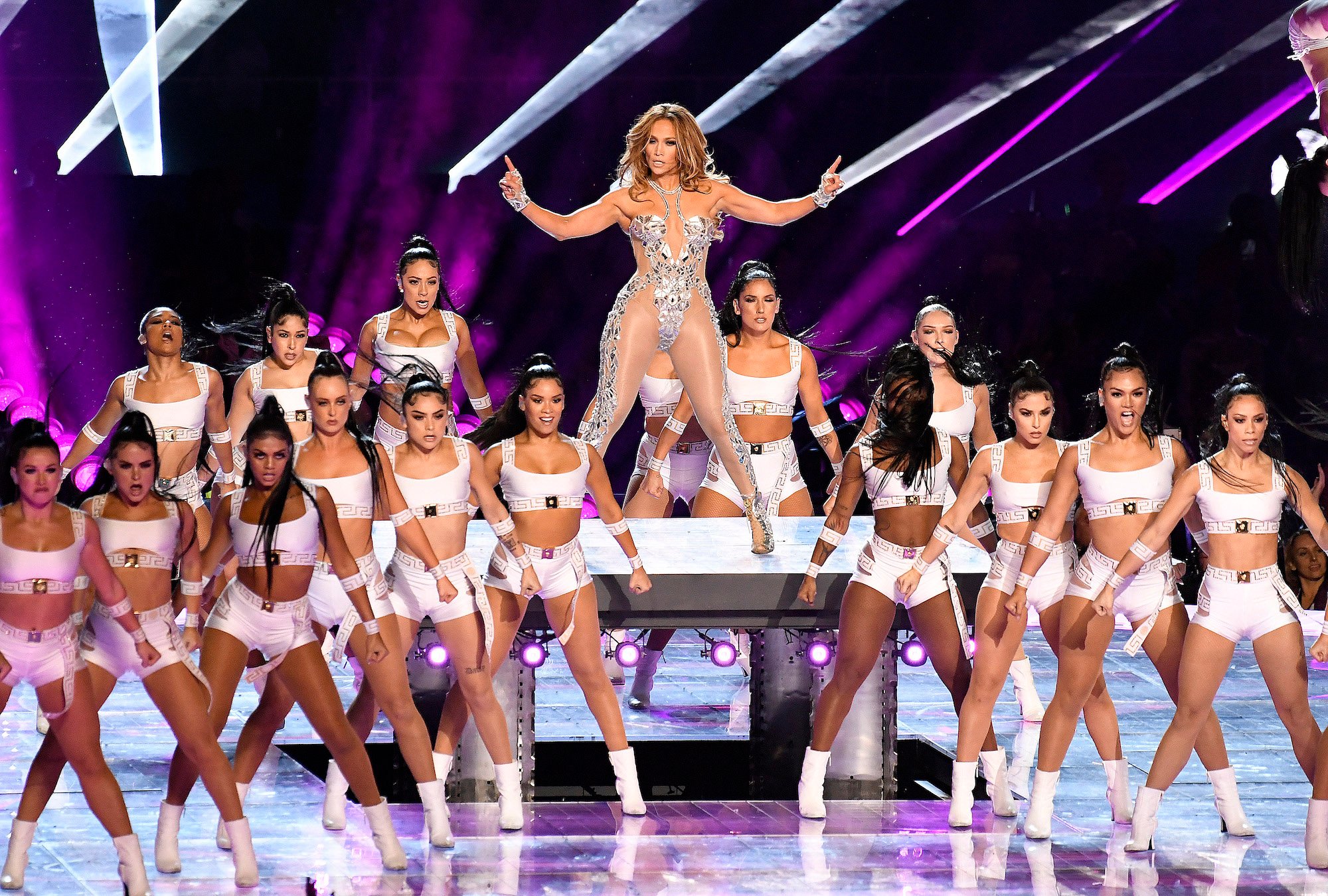 The Super Bowl has had many memorable halftime shows
Those who tune into the Super Bowl every year have seen some pretty incredible halftime show performances.
From Michael Jackson's jaw-dropping showcase in 1993 to Britney Spears and Aerosmith's pop/rock medley at the 2001 NFL championship game, fans have watched some of the biggest names in music give memorable performances during the annual sporting event.
But, only five halftime shows have brought in the masses, and they're ones that have gone down in history as the most memorable and most-watched performances to date.
Coming in at No. 5 on the list is Madonna's 2012 halftime show performance with Cee Lo Green, LMFAO, M.I.A. & Nicki Minaj. Though some believe this wasn't her most robust performance, it was still packed with co-acts, elaborate costumes, and hit records. As a result, Madonna pulled in 114 million views.
Next is Bruno Mars' 2014 Halftime Show with the Red Hot Chilli Peppers. Though there was controversy surrounding the iconic band not playing their instruments live, the musicians still rocked the house down and pulled in a whopping 115.3 million views.
The No.3 spot goes to Coldplay with Beyoncé & Bruno Mars, who turned the biggest stage in the world out when they performed together in 2016. Their performance raked in 115.5 million viewers.
At No. 2 is Lady Gaga's 2017 performance that included an assortment of her hit songs like "Bad Romance," "Just Dance," and "Million Reasons." With 117.5 million viewers, Gaga's set was close to being the most-viewed Super Bowl halftime show in history.
However, one performance has Gaga's beat, and it's one that may come as a surprise to some.
Only one performance reigns supreme as the most-watched halftime show
In 2015, singer Katy Perry took to the Super Bowl halftime show stage where she gave colorful pyrotechnic extravaganza complete with dancing sharks, multiple costume changes, as well as appearances by Lenny Kravitz and Missy Elliot.
Overall, the performance was executed impeccably and was so high energy, it attracted an eye-watching 120.7 million viewers, making it the most-watched halftime show in history.
So there you have, Perry eclipsed the Super Bowl's viewership with her set that continues to hold the record for the most-viewed halftime show. But who knows, maybe The Weeknd's 2021 performance will blow hers out of the water and attract even more viewers.
We'll just have to wait and see.